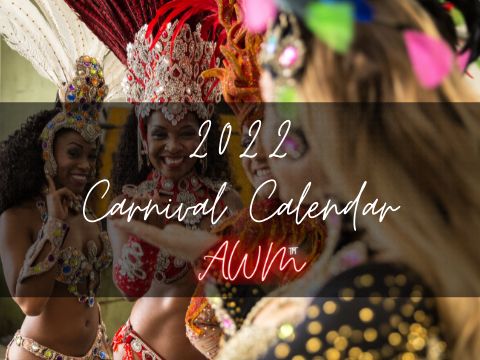 AWM's 2023 list of Caribbean carnivals/ carnival calendar is a living, breathing document, which means it will be revised frequently.  Be sure to check back for updates.
This list of Caribbean carnivals carnival events/dates confirmed by government entities, tourism boards and/or other reliable means.
Due to the impact of COVID-19 and other factors, this carnival calendar may fall inaccurate at any given moment. Execute your planning with the understanding that all events listed are subject to cancellation or postponement.
AWM is not responsible for cancellations, postponements, or any other changes to the events listed in this carnival calendar. As always, be sure to reference the sources directly and contact for guidance as needed.
You'll see me on the road at Atlanta or Atlanta-Dekalb carnival. If you're interested in attending, start here.
Last Update: 12 March, 2023
1st
1st- 2nd
8th-9th
20th
27th
28th