When we think about getting ready for carnival, people will generally think about toning up or losing some pounds.  But skin care is just as important!  The skin is the largest organ of our body, and skincare should be a proactive practice.  
Our skin can reflect how much stress we put on our bodies. Sun exposure, the elements, our nutrition and other habits definitely have an effect on its appearance. Carnival is no different. We stress our skin with sun exposure, alcohol, tanners and lack of sleep. 
Our skin not only functions as a protective barrier for our bodies, but also as a "canvas" for the makeup and body bronzers that we put on to look and feel our best when it's time to get in our carnival costume and on the road.
One of the most common compliments I receive from makeup artists is that I have "good" skin.  While I suffer from melasma, my skin still remains bright, moisturized and smooth with healthy pores.  This allows makeup artists to apply makeup products smoothly, and promotes longer wear of your look. And long makeup wear is everything for carnival!  I am also told I look a lot younger than my true age.  While genetics has a lot to do with it, I know that my skincare routine has also been a help.
 I'm going to talk to you about my personal products and practices to keep my skin smooth, clear and bright all year long.
Note: The links provided may lead you to my amazon storefront where I earn a commission from your purchases. Thank you for your support!
My carnival-ready face routine.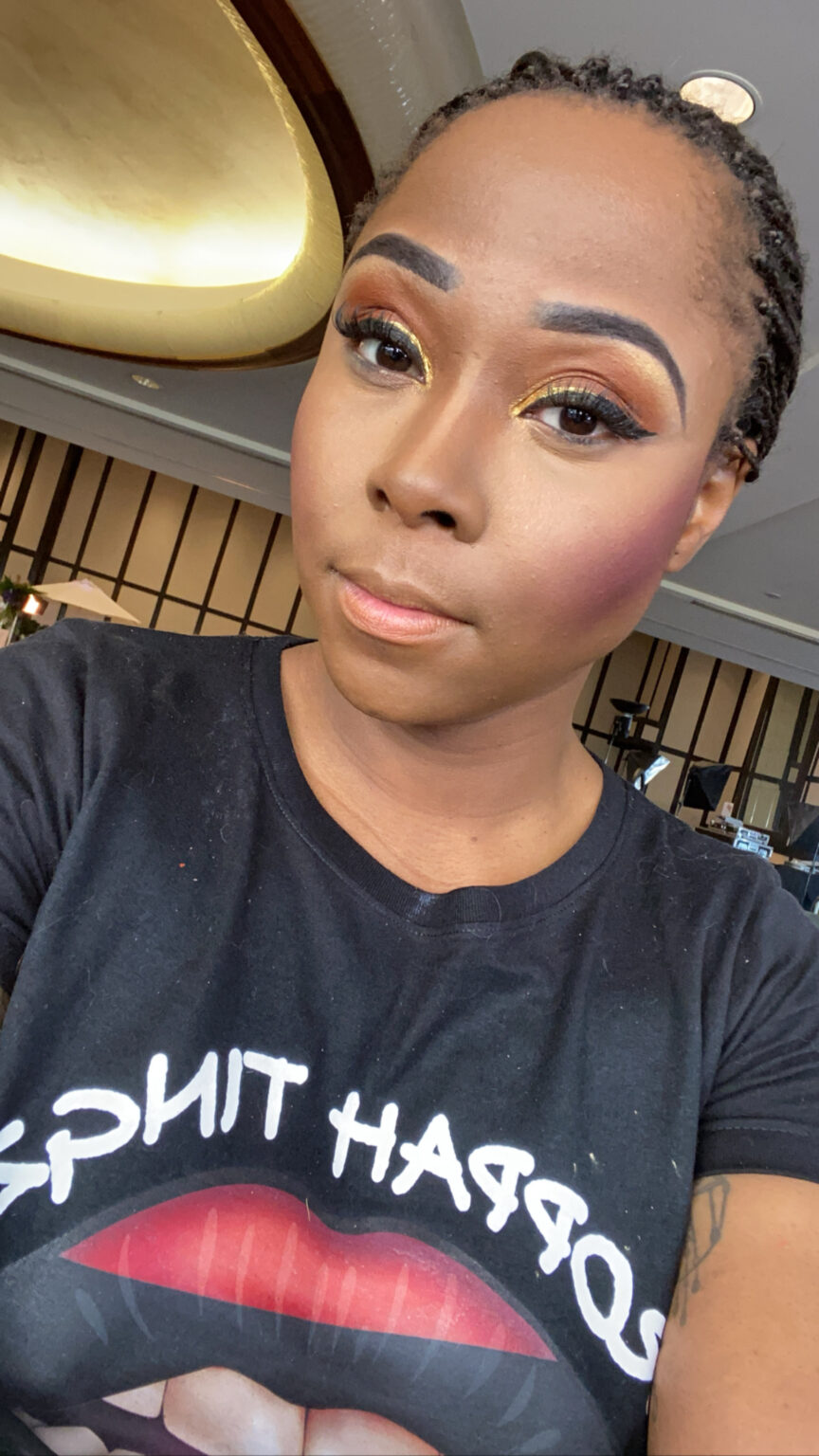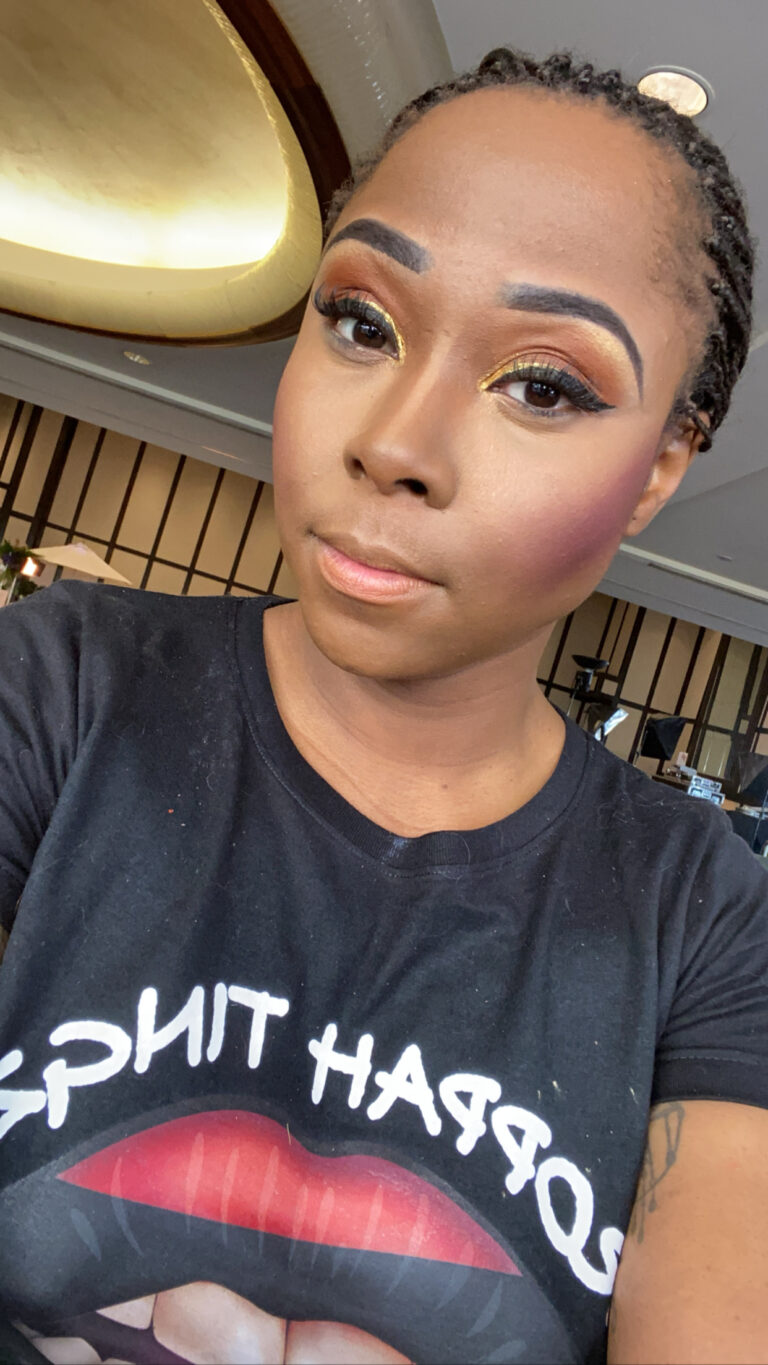 While we use moisturizers on the face, I have to stress that hydration starts from within.  I currently drink almost a gallon of water daily.  During the periods that I slack on this practice, I notice dullness in my skin. 

Since I hit my 30's I have been very adamant on the use of sunscreen, and re-application as needed. My melasma is also triggered by sun and heat, so I do whatever I can.  I use a combination of chemical and mineral sunscreens. When I was outside in the desert in California, I stuck to mineral sunscreens (zinc oxide and titanium dioxide).  Mineral sunscreens provide the best protection, but can leave a brown girl looking rather ashy. For the most part, I did not care.  For day to day use, I enjoy wearing supergoop's unseen sunscreen.  I mix it in with my moisturizer before I step out for the day.  I also keep an additional sunscreen in my car for those long days when I am out and about, or on long car drives. 

It's important to pay attention to the SPF of your sunscreen. There's a complex explanation for how it works, but I'll leave you with the recommendation of using SPF 15 for everyday use and SPF 30 for extended outdoor activity.

I'm also that lady will wear a large hat to the beach or to the pool.  Sorry, not sorry.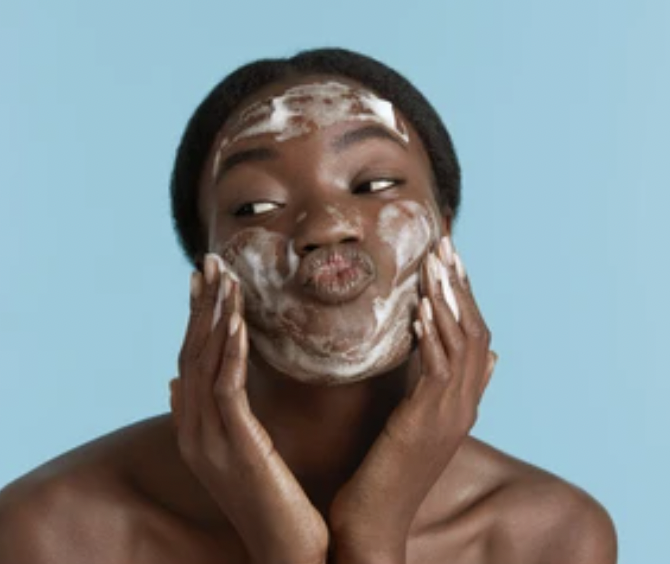 3. Cleanse: I'm not super die-hard about my cleanser to be honest with you.  While I prefer my skin care products to be without perfumes or dyes, I am working with the Purity made simple one-step facial cleanser. It doesn't have any parabens and doesn't strip my skin after washing.
4. Tone: I was a die-hard beauty water by son and park fan until Sephora stopped carrying it.  Then I went to the Dr. Jart+ Micellar water… and they stopped carrying that too.  And so, I'm currently working with the Drunk Elephant E-rase milki micellar water.  It picks up what my cleanser could not, is FABULOUS for carnival makeup removal, and is actually the most moisturizing micellar water I am used compared to the others. I think I will stick to this one (if I can).
Skincare doesn't stop there! Keep reading!
5. Essence? Yes. Now, there is a lot of controversy around essences.  It's expected to help your skincare products penetrate deeper into the skin. From a medical opinion, I don't agree with that, but love how bright my skin is after I use the Fresh Kombucha essence.  You place a few drops on your palms and "press" the essence into your skin.  I notice how brighter my skin is after use, but if I had to do without a product in my skincare routine, I would totally ditch the essence.
6. Serums. After essences, I apply serums that target my concerns.  For me? Its hyperpigmentation, hydration and dullness.  I mix the following serums (from The Ordinary) together, before applying to the face, neck and décolleté.
I apply these serums morning and night.
Under-eye gets love, too.
I LOVE the ordinary caffeine solution for my under eye.  I tend to have dark under-eyes regardless of how much sleep I get.  The caffeine solution makes a HUGE difference, and I can definitely tell when I haven't been using it.
One great thing I love about the ordinary is it's effective, but very budget friendly prices!
7. Oils and Suspensions. Depending on the climate or how my skin feels, I will add the ordinary 100% plant derived squalene for moisture and wait a few minutes before I apply my suspensions.  I try to let these products dry down a bit before I apply everything else, because if not, I find the products will start to "bead" up.
I follow with the ordinary Azelaic acid (twice a day) and the Vitamin C suspension in the evenings.
Retinols. The holy grail of skincare.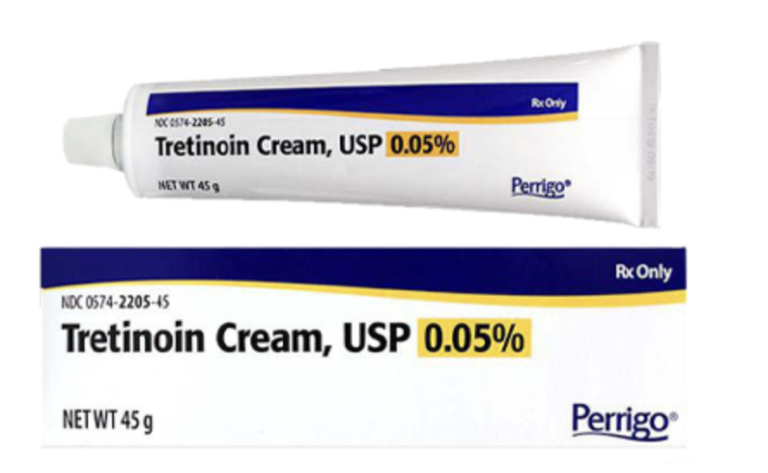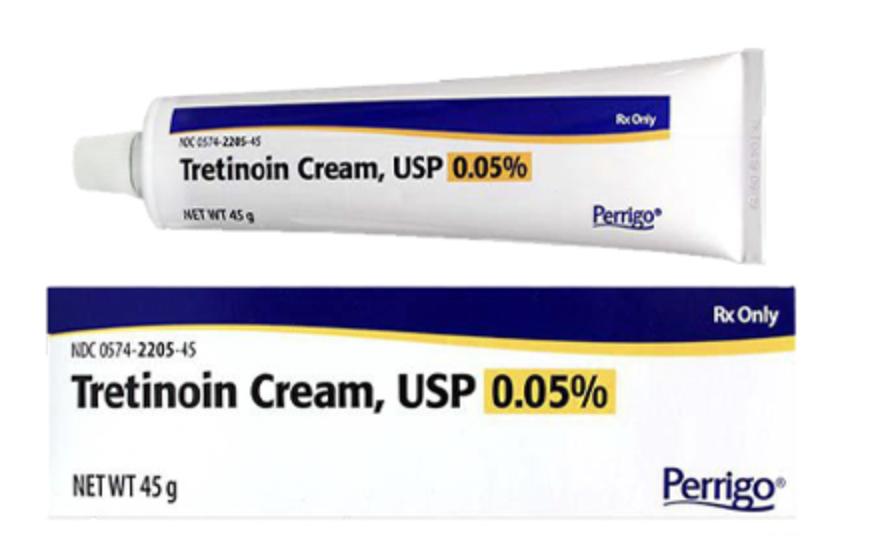 8. Retinol—the anti-aging holy grail. I personally have a prescription for Retinoid.  Retinoids accelerate skin cell turnover and minimize the appearance of fine lines and wrinkles.  My retin-A prescription does dry my face quite a bit, so I only use this 2-3 times per week.  Note that any use of retinoid or vitamin C suspensions will come with a strong recommendation for sunscreen.
9. Moisturize. I finish things off with the Ordinary Natural moisturizing factors + Hyaluronic Acid.  Once complete, my face feels refreshed and soft.  It's very light weight.  I also moisturize the under-eye with Fresh Black Tea Age Delay Eye Concentrate.
10. Exfoliants. I tend to switch between chemical and physical exfoliants.  I use this when I feel like my face needs a little brightening.  I love to use tatcha's rice polish foaming enzyme powder.  I will use this in lieu of my cleanser, as this functions as a 2-in-1.  
The Ordinary AHA/BHA exfoliating peeling solution is the holy grail of chemical exfoliants to me, but I can only use this once a month. If you are not regularly using retinoids, vitamin c and/or azelaic acid, you might use it more.  Talk about instant gratification? This stuff is BOMB.
These skincare tools keep me carnival ready.
I also use the Foreo Luna with the cleanser for light exfoliation.   I appreciate the Foreo Luna because it has an antimicrobial surface and you can go MONTHS without a charge.
The PMD microdermabrasion pen helps you skip expensive trips to the esthetician. It also helps combat fine lines, wrinkles and uneven texture.  But BEWARE—the disks spin at a very rapid rate, and if you do not use it properly, you will have abrasions on your face.
I use the Dermaflash ultrasonic pore extractor once a month with my facial steamer. The warm steam helps open up my pores.  The ultrasonic movements of the Dermapore extractor lift blackheads, and whatever "extra" is left in your pores, helping minimize pore appearance, I was surprised by this product.  Be sure to use on a wet face. The opposite side of the spatula helps infuse serums, but I personally don't use that feature.
The pimple extraction kit came with my facial steamer, and I frankly use it more than my facial steamer.  Use of a pimple extraction tool definitely minimizes your risk of scarring from picking your pimples.  As always, make sure they are good and ripe before you give it a go, and make sure the pores are good and open when you use the tools. I use this tool as needed.
Skincare practices for my body.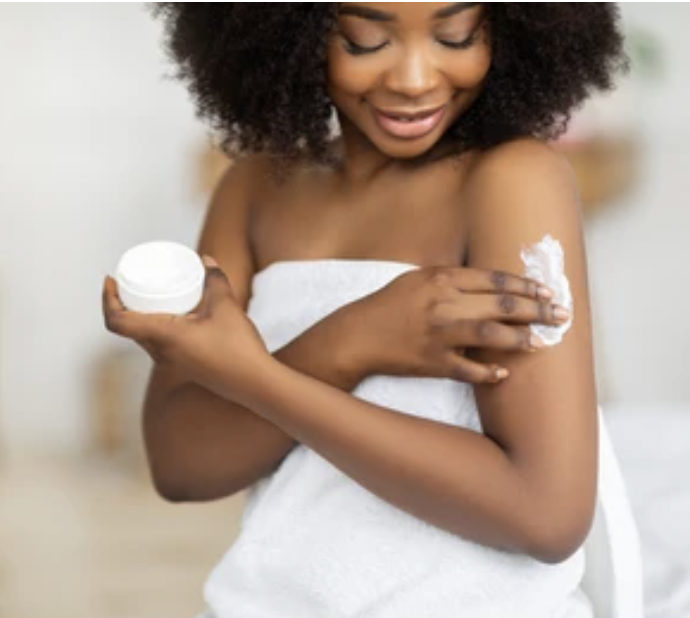 I've been using the Earth Theraputics Exfoliating Hydro Towel for YEARS. It lasts several months before it starts to lose its abrasiveness and maintains my soft skin before I get to the next step in my routine.
2. I am not too big on what to wash your body with, but I love a good body scrub!  Talk about carnival glow?? My body wash and body scrub have been my go-to for four years. I use the scrub a few times a month, and I love the glow when I get out of the shower. I also save this for a special night out, or if I'm feeling a little extra.  During the day, I moisturize with the body shop butter before I head out to work.  The real body skin care happens for me at night.
3. After I finish my shower, I towel off and mix my Paula's choice 2% BHA weightless body treatment with the retinol body smoothing treatment.  I suffered from keratosis pilaris (chicken skin) on my upper arms and the back of the legs, and it is now officially GONE.  
I even use it in my armpits and bikini line, and it has softened the appearance of the old razor bumps I got in my shaving days.  
My hands are the only thing currently revealing my true age, and make sure I apply to the hands at night, also as daytime wear suggests sunscreen.
The BHA and/or retinol treatment is not very moisturizing to me.  I prefer to wear the Eucerin Original Healing Cream at night.  It is VERY thick, and a little bit goes a long way.
Don't forget hair removal!
4. Waxing is also a great exfoliant.  I have been a faithful client of European Wax Center for almost four years.  I follow up my waxes with the "soothe me" serum for a few days after to prevent bumps with their "slow it" hair minimizer daily over the waxed areas. This is definitely a huge bonus when you have to maintain the bikini line for carnival all year long. 
Now is the time to start getting your skin carnival-ready! I hope the breakdown of my skincare routine encourages you to give some of these products a try! Feel free to let me know what you think! Are there any products in this blog that you currently use? Feel free to share your thoughts!