In early 2021, outside was gradually starting to open up and I just KNEW that I needed to get my carnival fix IMMEDIATELY.  I wasn't going to wait on Miami Carnival either. I decided to test out Houston Caribbean Festival to tide me over.  Houston Carnival is VERY small (compared to Miami), but still growing and was a lot of fun.  The road experience was exactly what I needed, and the fetes in the area elevated the experience.  Here's what you need to know about Houston Carnival 2022.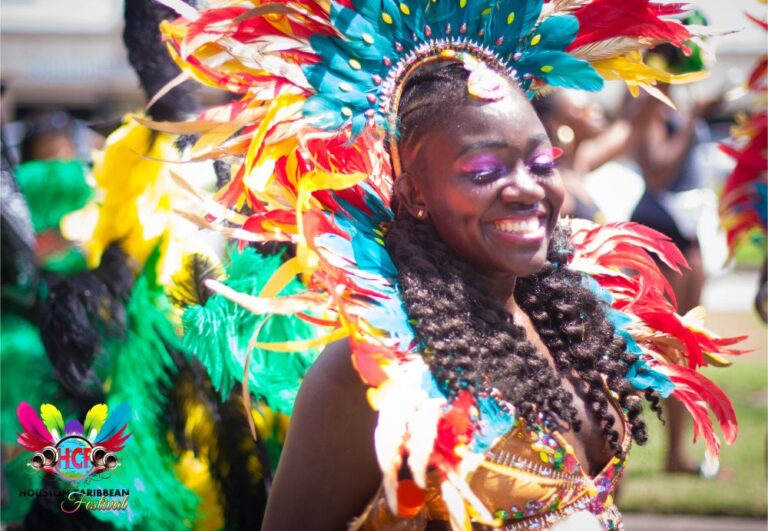 20 years of Houston Caribbean Festival
Houston Caribbean Festival will celebrate 20 years of Caribbean culture in Houston starting June 30th with the carnival parade evening the event on July 3rd.  .  
The band launch will take place on March 19, 2022 at the Hush Hookah Lounge, featuring all participating bands for the year.  If you are interested in attending the band launch, you can find tickets here.
The mile-long carnival parade will start at 2pm at the cool runnings parking lot ending at the festival village located at the India House.  Inside the festival village, you will find live entertainment, food and vendors.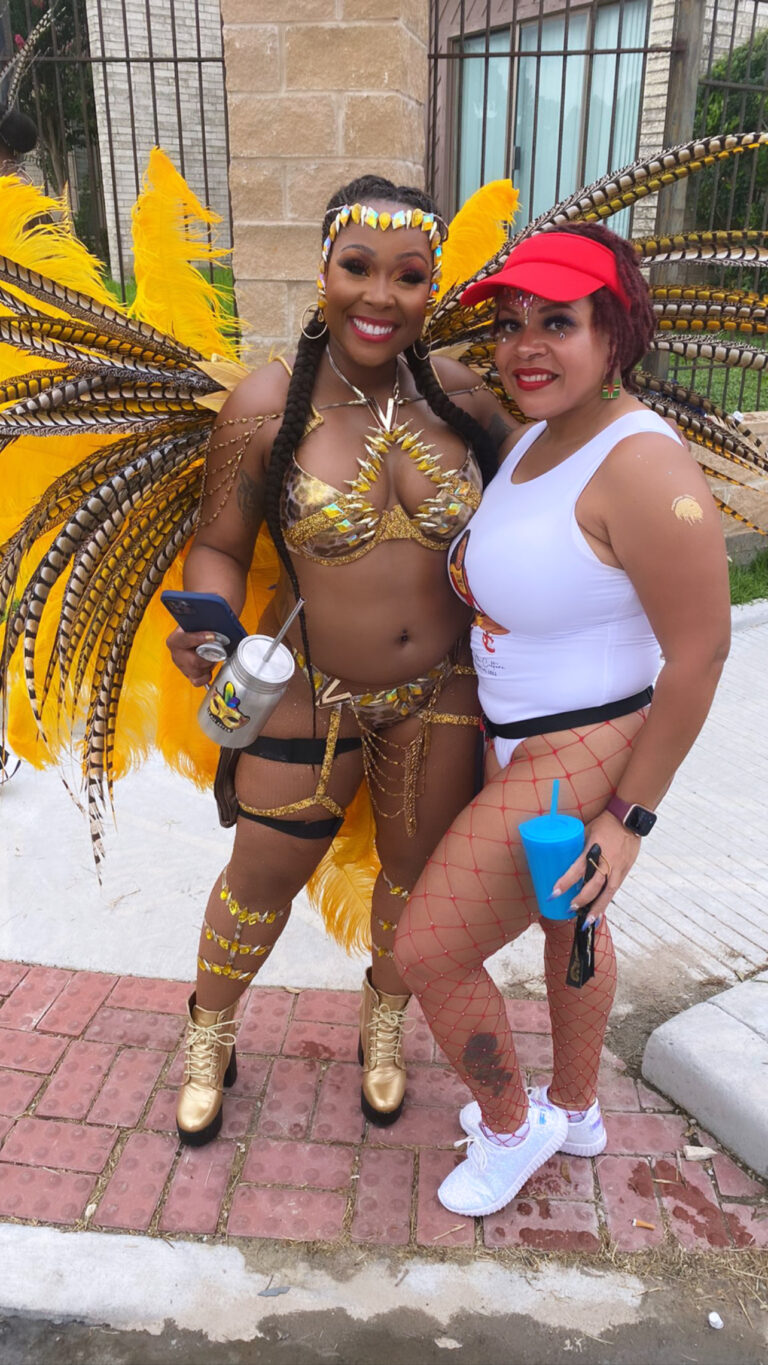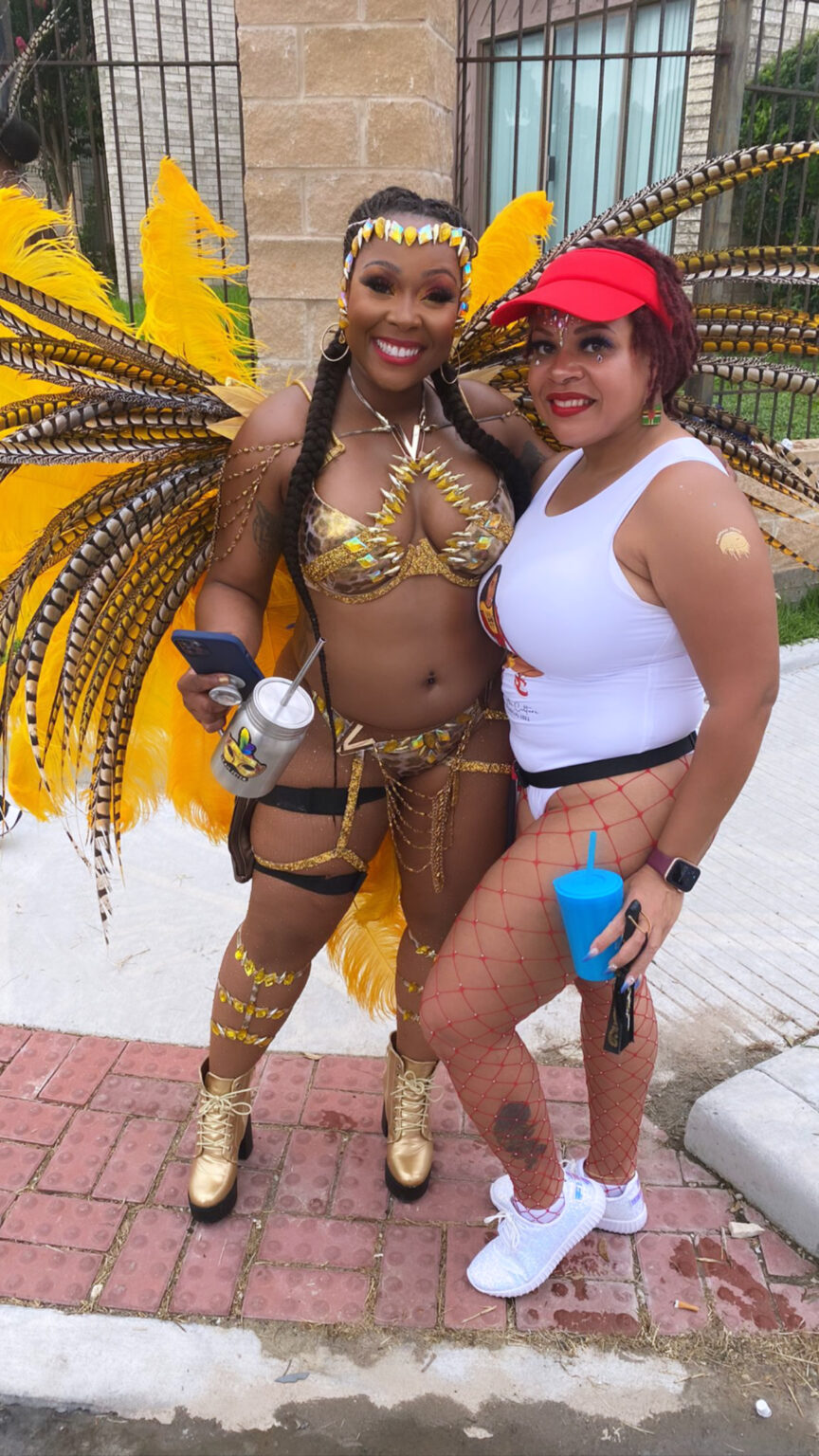 Events sponsored by Houston Caribbean Festival
The Houston Caribbean Festival events are listed as follows and can be purchased here:
Wednesday, June 29th- Camo Fete
Thursday, June 30th – Ultra Glo, feat. Kes the band
Friday, July 1 -J'ouvert feat. Skinny Banton and Talpree
Saturday, July 2 – Splash Pool Party
  Be sure to frequently check HCF's events on their website, social media platforms, and website detailed below.
Private fetes and events surrounding Houston Carnival
When there is a carnival, there will always be several private fetes. Houston Carnival is no different. _uck Work came to Houston last year, and I had an amazing time. I'm big on nice venues, and they did not disappoint.
I purchased tickets to Bottle Fete, but decided not to attend inclement weather. According to the footage I saw, I sold myself short by not going, but to this day still don't feel bad because it was muddy. And if you know me, I am ANTI-MUDDY-ANYTHING. Therefore, Tracey stayed back at the hotel. But "rain doh stop nuttin' but cricket" and people ventured out with their coolers, picked up some rain boots, and enjoyed themselves beyond DAYBREAK. The WhatsApp chat was full of positive feedback and exhausted, but happy faces. According to what I have heard, Bottle Fete has been the MUST-go fete for Houston carnival for some time.
Sunday Night Mas was put together by VibrationzzMas, and I loved the venue, food, and the Monday wear I got to pick for the event. They also had fabulous customer service, and I highly recommend you consider them as your las lap for Houston Carnival.
Participating in the Carnival Parade.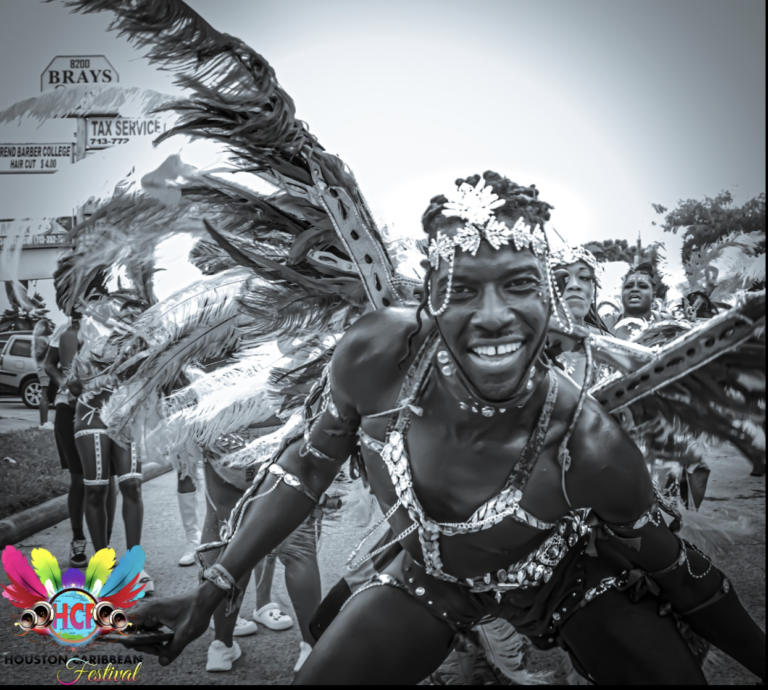 Mas bands have always been the heart and soul of a carnival parade, and Houston Carnival bands definitely live up to the spirit of carnival.  Below is a list of all the mas bands (with hyperlinks) that will be playing this year:
Vogue Mas (formerly IzahFeter) –  You'll catch me on the road with them this year.
Vibrationzz Mas (Sunday Night Mas)
Getting to Houston Caribbean Festival
If traveling by air, you can fly into George Bush International Airport (IAH), or Hobby Airport (HOU).  HOU is a smaller airport and just 11 miles from downtown Houston. However, it may be limited on flight availability, especially if you are traveling internationally. HOU is a hub for Southwest Airlines, so you might find it faster or cheaper to fly with them when coming to Houston.  George Bush International (IAH) is about 23 miles north of Houston.  However, United has a hub there so you may want to check out their ticket prices. There is no public transportation system to get you to either airports, so plan your travel accordingly.
If you are driving and from out of town, you should know that many major city highways have two names.  In other words, be prepared to be confused as hell if you've never been to Houston.  Here's a list of interstates and freeways help you sort things out: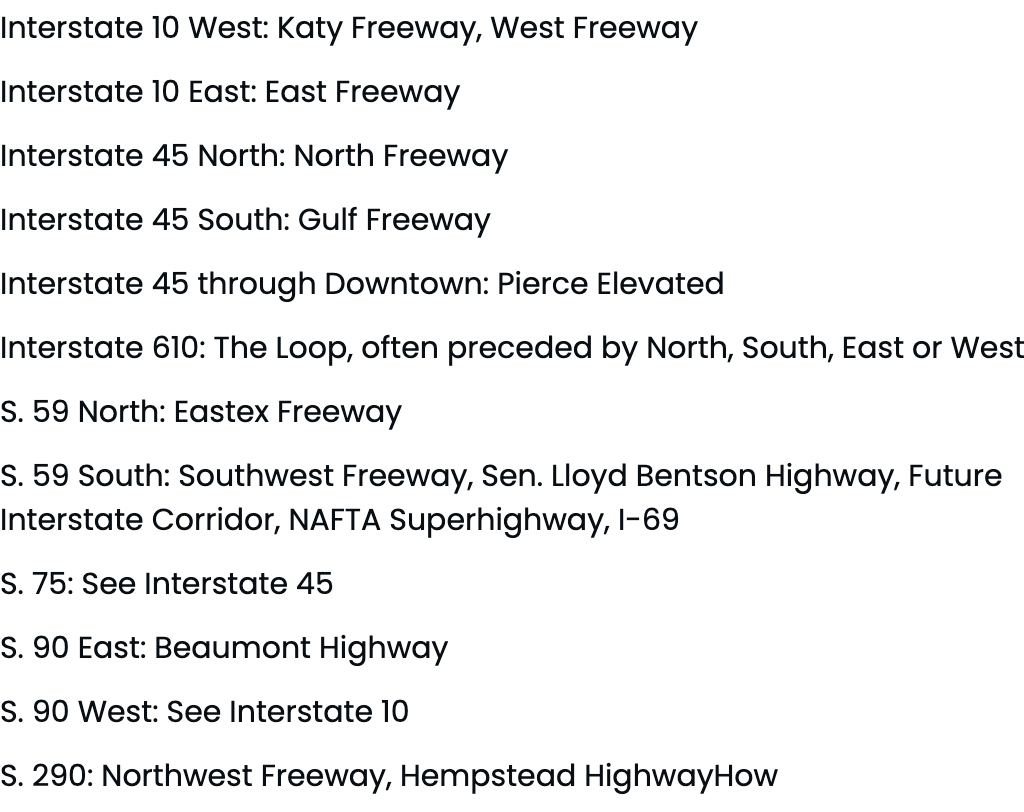 Where to stay for Houston Caribbean Festival
Houston Caribbean Festival recommended the Wyndam and might have special rates for 2022.
I am personally very particular about my accommodations and thoroughly enjoyed my stay at the Intercontinental Houston – Medical Center.  For instance, I enjoyed their amenities, including their amazing bar and restaurant.  For an upscale hotel, their pool was shamefully small, so if you expect to get a last-minute tan in before the road, you might be a bit upset.
Check out the Booking.com widget below to search for accommodations near the festival village. NOTE: Houston is a lengthy drive to EVERYTHING so make sure you do some backward planning.
In conclusion, Houston carnival was a lot of fun last year.  I hope you might consider checking it out! If you have never played mas before and are curious, this is an excellent opportunity to test the waters.  And as always, I encourage everyone to attend to support their local West-Indian communities, even if they aren't going to get on the road. 
I will also be headed to Atlanta Dekalb Carnival, so click here if you want more details.
Hope to see you there!