Issued Boots, Uniform, and Body-Shame.
Flashback to Fort Jackson, SC in 2002. It was not within a full week of military service that I had my very first encounter with body-shaming. I remember our initial in processing— we were issued our first sets of black boots and battle-dress uniforms (BDUs). As I was fitted for my Class A uniform (dress greens) by other women, they sucked their teeth at me and discussed the need to hide the shape of my hips and butt. They were frustrated because the flap in the back of the jacket would swing wide open and would never close no matter what reasonable size they gave me. They conceded to put me in a pair of pants that was so wide that it floated around my waist and a jacket that I could swim in. I looked like the damn penguin. I remember looking around thinking about how my other female battle buddies looked so sharp in their uniforms, but me? I felt like I had on a trash-bag and was not proud at all of what I was wearing.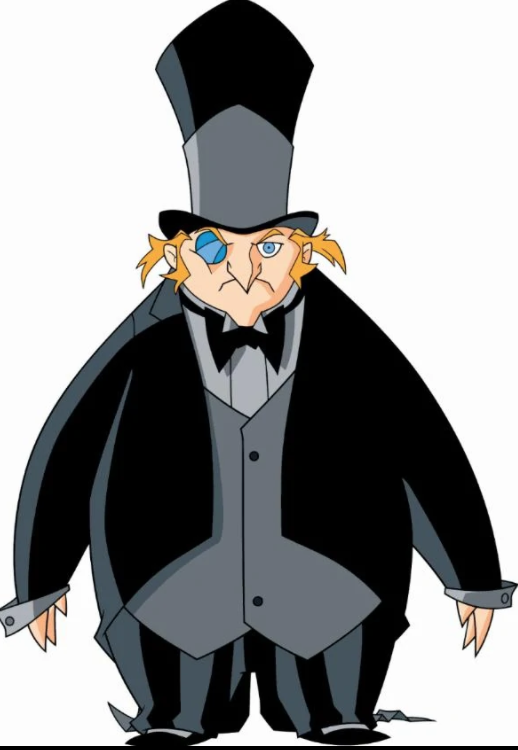 Throughout my first ten years of military service I was constantly met with a barrage of complaints about my body. My uniform was worn within the guidelines of the regulation and yet I was constantly pulled to the side and asked to buy a longer top to cover my butt or bigger pants. And when I sited the regulation I was told that I had to uphold an environment of good order and discipline, and that my backside was distracting others. I remember conceding and purchasing a longer top to avoid the conflict only to be met with continued complaints. "Did you get a longer top!?" "Yes, SGT I did!!!" There was no covering that thang up and people were just not willing to accept it. Leaders didn't take the time out to think about the message they were really sending: That my body was something to be ashamed of, that my body is a source of contention, and that my body… the same body that's asked to shoot, move and communicate for my country… is something to be ashamed of.
Perception is Everything.

Military service is not just about "right time, right place, right uniform." Professional soldiers like me are constantly made responsible for their own conduct and the reactions of others. The fight against sexual harassment and sexual assault is pretty much very well known (RIP Vanessa Guillen). Some of my closest friends in the military have shared their stories of sexual assault and harassment. I have my stories: From two men casually inviting themselves into my barracks room, to men that wouldn't take no for an answer, to a subordinate smacking my ass in front of the highest ranking NCO in my company while on a deployment.
It's also very well known that military culture is working very hard to change but has a long way to go. Through the years climbing through the ranks I was constantly told or heard that "perception is everything". You can lose your rank, your position just because of a perception…whether it be fraternization, favoritism, racism… even what you do in YOUR PERSONAL LIFE. Because in the Army, you're a Soldier 24/7 and what you do on your off time can negatively affect what happens while you're actually wearing the uniform.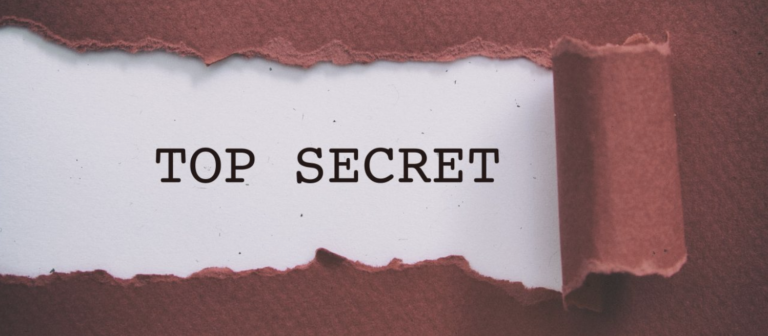 When my sister introduced me to playing mas in 2015, I automatically just knew this was something that I would keep a secret. I was afraid that people would perceive me as unprofessional, "easy," or would not take me seriously. Most importantly, I was afraid that if someone saw me playing mas they would think that who I am in that moment on the road is precisely who I am at work. I didn't want people to test my limits. So I kept it very limited as to who knew, and never discussed carnival on duty.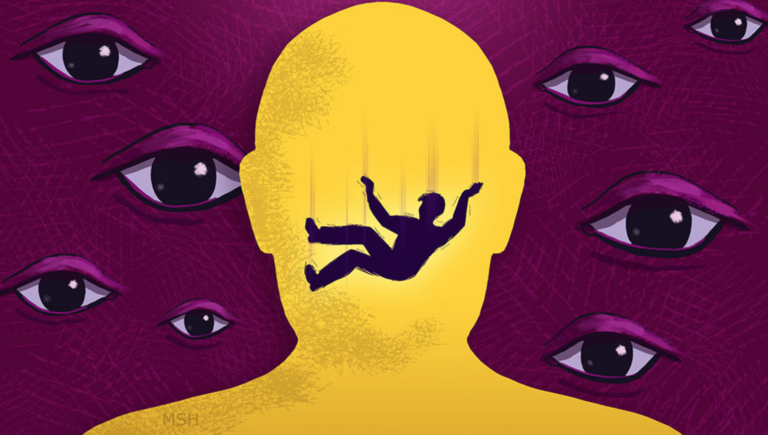 In the first few years of playing mas, I've had people that I once served with when I was enlisted message me with inappropriate commentary once they saw me in costume. I remember discussing carnival with other black female officers and how they recanted stories of other women that received reprimand for "conduct unbecomming" AT CARNIVAL. These incidents instilled a level of paranoia that I may one day stand on the red carpet and try to explain that carnival was not a Caribbean rendition of "girls gone wild,," rather a cultural experience tied to the history of my ancestors. I know that to this day, a lot of people are just not ready for that discussion, and I didn't want the trauma of someone else's ignorance.
Baptized in Carnival.
After the second year, I realized that I needed to learn more about the culture and the origins of carnival. Once I did this I felt a lot less hesitancy to share my enthusiasm and joy of Carnival with others. I began to identify with the experience, and although I am not of West-Indian descent, I identified with the liberation of slaves, and freedom from societal expectations. I honored the rhythm and instruments from OUR motherland. I spiritually connected to the experience. Carnival became part of my spiritual well being. The road, the people: a church. The dance and the energy: a prayer. The music—my communion and baptism.
The beautiful thing about Carnival is that after 13 years of service I learned (and am still learning) to honor and celebrate my body even as my weight fluctuates. Every jump on the road repaired the damaged parts of myself in respect to body image. There's something magical about getting into costume and looking at yourself in a full length mirror. Carnival doesn't make you more beautiful, it shows the beauty you've been walking around with all along. Every stretch mark and dimple, every crest and hill on my body was a beautiful spectacle that I just couldn't see after so many years of negative programming.
I used to say that when I am on the road I am not myself. I reflect on that and realize that I am exactly who I am on the road. I am the purest form of myself, not weighed down by societal expectations, rigid boundaries of good order, and shame about the body that I am in. And when I go home, the uniform serves as a cloak to present a palatable version of myself to get through my day-to-day tasks on duty.
A Professional and a Masquerader.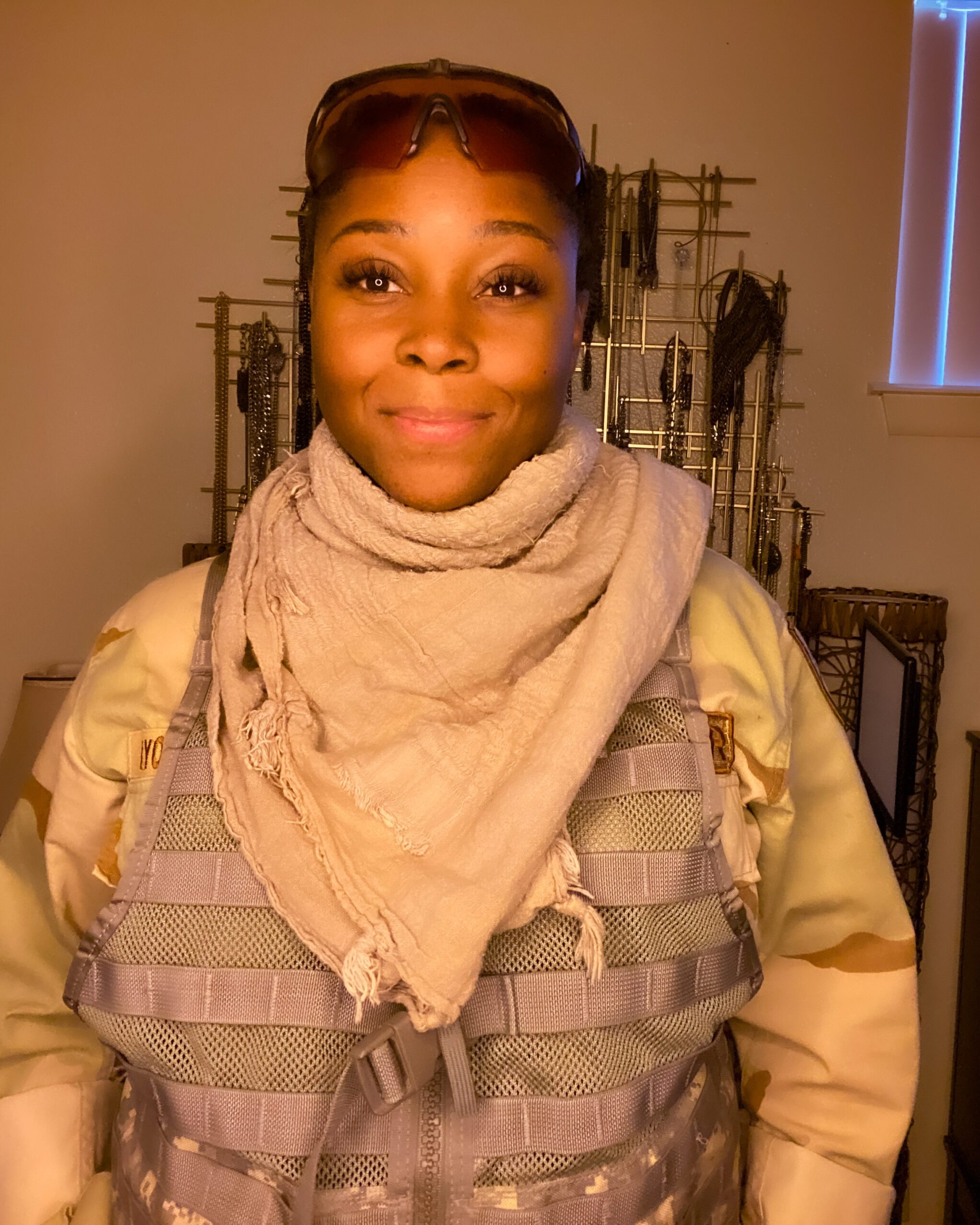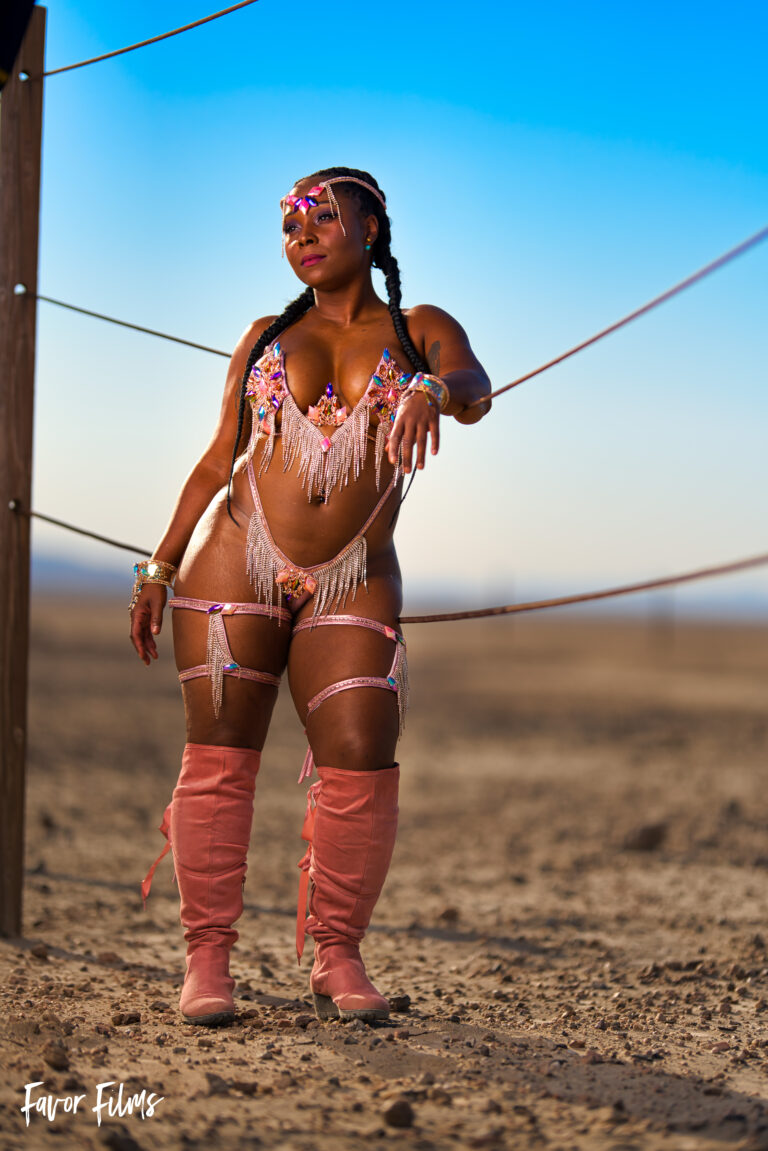 I'm reaching my 40s. As I started taking joint supplements as a result of long distance runs and foot marches over the past almost 18 years, I realize that life is indeed very short. If you live your life living for others you will be laying on your death bed thinking about all the things you wish you had been brave enough to do if it were not for the fear of other's opinions and perceptions. The military is a well-oiled machine that will never get in the grave with me when I die. I will leave service at some point and will be quickly forgotten.
Realizing this made me also realize that its not worth it to me to not live my life fully at the expense of other's perceptions and opinions. I decided that I can be a professional Soldier and a Masquerader and have absolutely no shame or embarrassment about it. People will say how you conduct yourself off duty may reflect negatively on you at work, but I don't believe that to be totally true. My Soldiers just know me to be a no-bullshit go-getter that loves carnival. And I'm okay with that.
Making a Table for Others to sit.
I took my feather backpacks to work and hung them on the wall. I wanted my patients and Soldiers to see a real person outside of my professional facade. Because of those backpacks I believe Ive saved lives in my office. Soldiers have opened up to me about things they couldn't to other providers. I believe that me displaying my "human" side while wearing the uniform is critical to establishing trust with others, especially those that are lower ranking or vulnerable.
People don't have to "get" why you play mas. People don't have to like the idea of playing mas. But people should be educated at every opportunity. If I hide my love of mas, how can I realistically promote the culture and the carnival experience?
There's is a saying I learned from an old mentor: "You're either at the table, or you're on the menu". Fact of the matter is there are a lot of people sitting at the table making decisions about how professionals should conduct themselves at work and when they are not. I didn't want to be asked questions whenever a video or photo surfaced. I placed carnival as an important aspect of my life and decided to speak openly with my leadership about it. I made a table for others to sit (with me at the head) if they so chose to do so. And if people just didn't understand how much mas is part of my life, I have an instagram, facebook, twitter and this website to direct their attention.
Forward Thinking.
As I reach the twilight phase of my military career, I celebrate that carnival has allowed me to embrace the dynamics of my true spirit that has been hidden because of my (long) military career. Carnival also has allowed me to honor and celebrate my body regardless of a reading on the scale. Carnival has encouraged me to love on myself in ways that I had not before and I am no longer afraid to be open about my life as a masquerader. Im ready for the hard questions and the deep discussions. I welcome them now. Perception and reality will continue to synonymous in the military, but I look forward other's realization that people actually can draw the lines between life on the road and life in uniform. My work ethic and presence at work speaks for itself. People are going to find something to say about you anyway, it might as well be hella interesting.
americanwinesmatter
bodyshaming
bridgetheculturalgap
livefreely
liveyourlife
masquerader
outreach
professional
Selfawareness
Selflove
veteran