One of the most common questions I get in my DMs is: should I participate in Caribbean carnival if I am not of West Indian heritage? The answer is yes. Yes yes yes yes yes. Let's talk about why you should play mas at least once in your life!
Abandon societal expectations.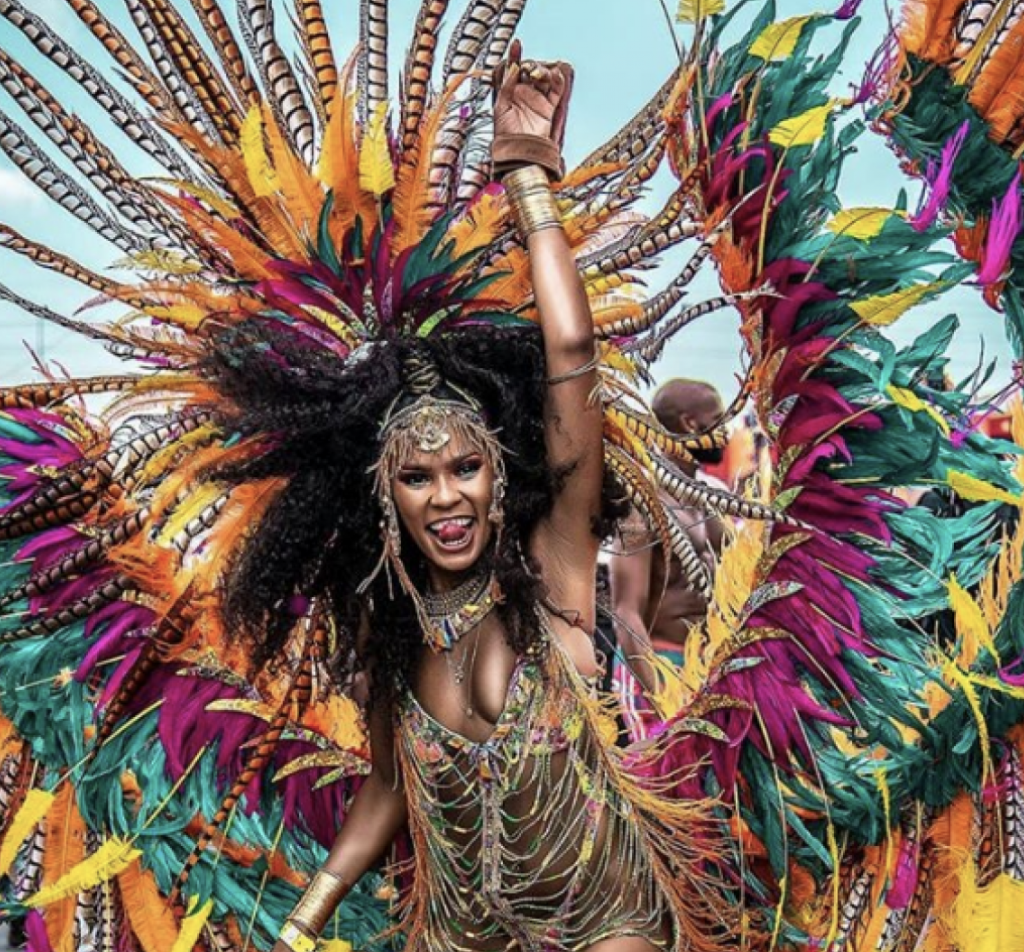 In Trinidad and Tobago, liberated Africans and indigenous people took to the streets honor their past as slaves with the canboulay, which ultimately evolved into carnival. The colonizers took offense to the celebrations so much so they did everything they could to snuff out the spirit of of the former slaves by outlawing the canboulay and their drums. But our ancestors rose and fought for the right to celebrate and express themselves as they saw fit.
Simply put: Caribbean carnival was born of defiance, creativity and resilience.
In our day to day lives we find ourselves stuck within confines of how we are told we should express ourselves to fit with what is defined as "the norm". Some of us go to work to bite our tongues around horrible bosses and coworkers. Some of us live our day to day lives in a monotony that we do not prefer. A lot of us of long to feel freedom from things in life we did not define for ourselves.
With the Caribbean carnival experience, this is your chance to shed all of those expectations for a short while. Onika Henry talks about masking to unmask. In this case, your carnival costume is your mask; your opportunity become someone else, or the purest, unfiltered version of your spirit. Carnival is the opportunity to mas(k) up and free up yourself.
An Affirmation of Survival.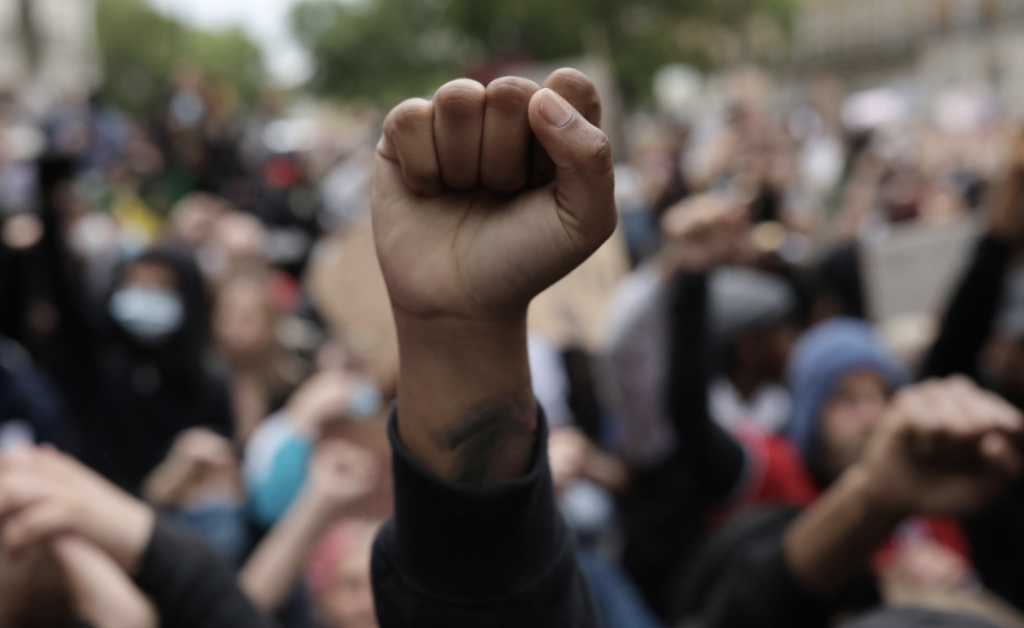 Carnival is also about celebrating the things you may have overcome, or to purge those low moments in life.  Since caribbean carnival also embodies an affirmation of survival, I celebrate my accomplishments and the things I have overcome as an African American woman living in America.  
Carnival is also the time to honor the people that are no longer with us, or to abandon the sorrow of unfortunate events. Some wave flag representing someone that may have passed.  Some people wear buttons with their loved one's faces.  I have met people that are domestic abuse and cancer survivors. What you choose to celebrate is completely up to you.
The carnival experience can be a healing experience for many, especially for those who have survived physical, emotional or sexual trauma.  I can personally attest to how the carnival has helped me with my trauma, and how it has afforded me a safe space to express myself freely.  Carnival is a place of personal empowerment; you can dance with whom you want and "no" is widely accepted. Carnival is a space where you are not held responsible for how others conduct themselves or respond to your expression.  Being able to express yourself freely and safely allows you to really tap into your personal power, and I cannot think of any other experience that allows me to experience that.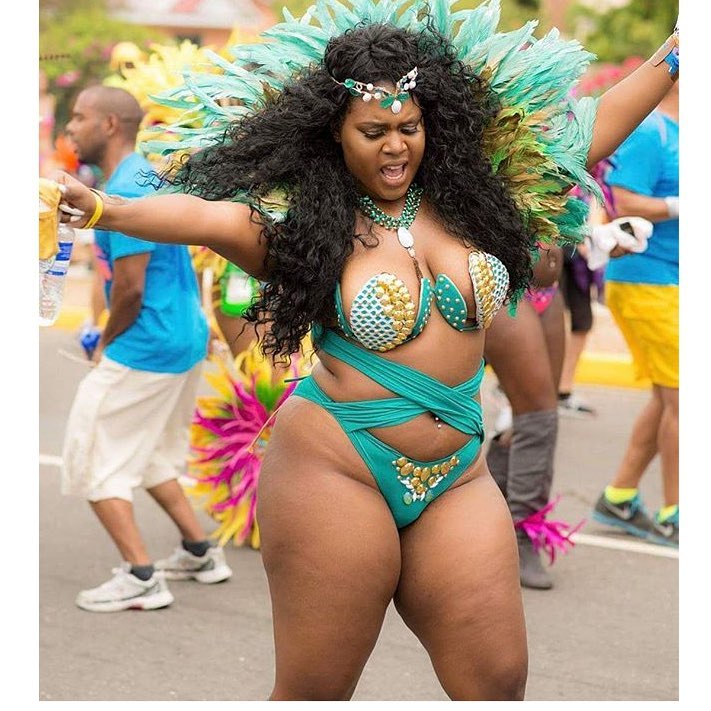 Social media does a poor job at spreading this message, but you will see all body types at Caribbean carnival. Bodies of all shapes and sizes are celebrated.  MEN AND WOMEN!  The aura of body confidence saturates the air and dances to the pulse of the music booming from the trucks.  If you want to know what it is like to join a group of people that show you what the scale says doesn't matter, then Caribbean carnival is the experience for you.  The true spirit of carnival has nothing to do with your size. Seriously… nobody cares, and its AMAZING!
No more excuses, let's play mas!
There are so many reasons why you should consider participating in Caribbean carnival. This is but just a short list of reasons, but these are the most important to me, and why I seek a carnival fix year after year.  I hope this inspires you to step outside your comfort zone and play mas at LEAST once in your lifetime.
See you on the road!