If you are reading this blog, its because you are looking for Christmas gift ideas for that person in your life that just eats, breathes and sleeps everything carnival. This list of suggestions will support your carnivalist's next road experience, or keep them road ready all year long.
Note: This blog is not sponsored, but I do earn a commission from Carnivalista products.
If you're not sure what to get that special person, consider buying her some carnival accessories. This is a practical gift that will be used and enjoyed for years to come.
Quality carnival accessories will always make great Christmas gifts or components of a stocking stuffer.  Imagine a stocking full of carnivalista stockings, face gems, pasties, lashes and glitter.  Top it off with any bagcessory from carnivalista, which makes carrying your essential items on the road not only easy, but very stylish. Use Code: AWM2021 for 10% off your order.
When it comes to carnival, the bolder the eyeshadow, the better!  
Juvia's Place is a cruelty-free company that believes in the power of magical cosmetics. Their high-pigmented eyeshadow palettes are sold at an affordable price point for every makeup lover, and dare I mention it's black-owned?! The bright colors from Juvia's Place can be worn on a daily basis to add a pop of color to your natural makeup look. The best part about these eyeshadows is your options are endless–you can go bold or subtle depending on how you choose to apply them! My favorite palettes are masquerade and magic.
Color Me Carnival eyeshadow by PoshCultureCo s a great holiday gift for your favorite masquerader. This highly pigmented palette is perfect for everyday wear or for any occasion that calls for a little extra bling in one's eye make-up.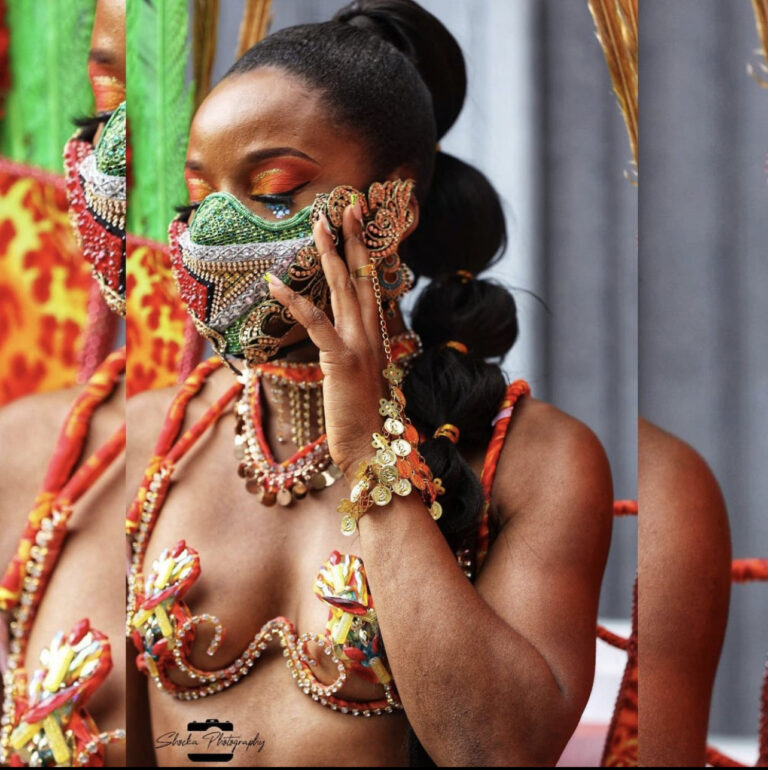 The_diamontee custom masks would make a great Christmas gift for your favorite masquerader.  The UK-based designer creates bespoke masks that will definitely help him/her stand out at the next fete or road experience. It can be made to match a costume, or can be made in inspiration of a flag. I have purchased two of them from her and I can personally attest to the high quality and attention to detail.  Her makes do take anywhere between 4-6 weeks for delivery.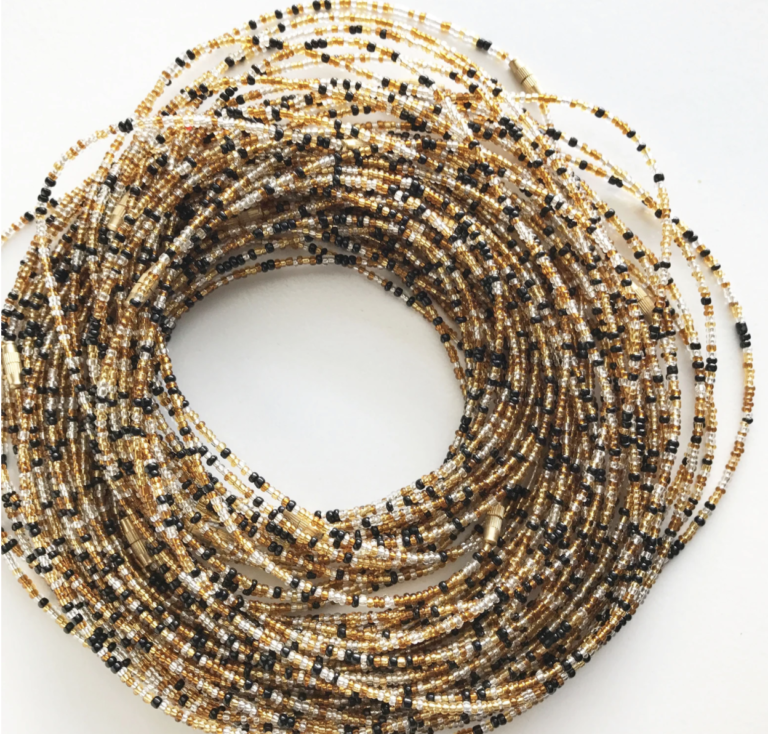 Ladies love to wear waist beads all year long, and at carnival, too.  If your beloved masquerader hates the scale as much as I do, waist beads also help as an indicator of weight loss.  Waist beads are very pretty and an be stacked with other beads to accessorize any outfit, or just make someone feel sexy under their clothes, so its an awesome gift idea!  I have purchased my waist beads from this vendor on etsy.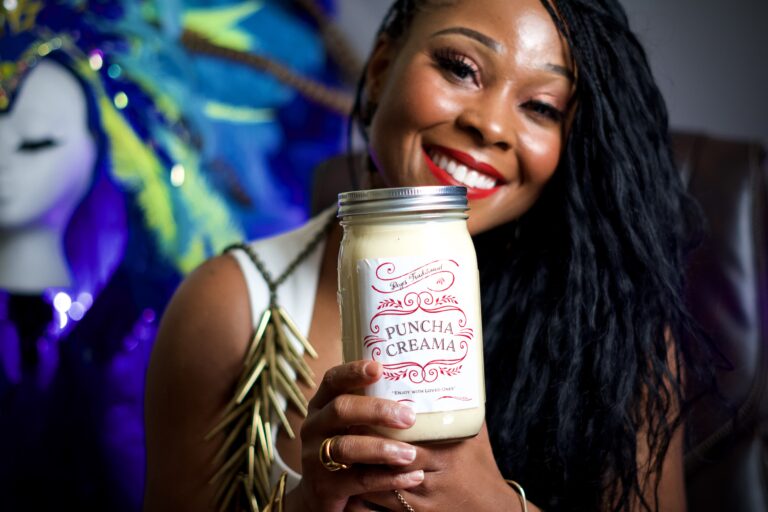 Hair removal services will always make a fabulous Christmas gift for the devoted carnivalist.  With consistent services, the treated area grows back thinner (if at all) and reduces the risk of hair bumps.   Wax passes from the European wax center make a great Christmas gift option! They have more than 800 locations nationwide and your passes can be used at any location.  Great for that masquerader who wants a fresh wax while they are in a new city! You can purchase 12 wax services for the price of 9 paid off in 3-4 monthly installments.
Help your masquerader have beautiful skin all year long.  Corshalle Beuerre sells these absolutely wonderful body butters packed full of glow that can be worn daily or for the next road experience.  My favorite scent is Mango Mo.
For soft and glowing skin all year long, consider purchasing Paula's Choice 2% BHA body treatment. I also did a review on it on my youtube channel.
Have fun shopping for your favorite masquerader!
I hope this list of Christmas gift ideas for your favorite carnivalist at least starts as a good starting point on your shopping adventures.  Happy Holidays!