You watched the band launches, and you've decided which band you wish to join and have fallen in love with your costume of choice.  Now it's time to make it official by registering with your mas band. How do you accomplish band registration? By putting down a deposit for your carnival costume.
The selection of your carnival costume will easily make people forget that the carnival experience is more than the costume. Your time on the road in your costume embodies a total experience and your proceeds help pay for it all.
The purpose of this blog is to give you a general idea as to what your proceeds will pay for at your next caribbean carnival experience.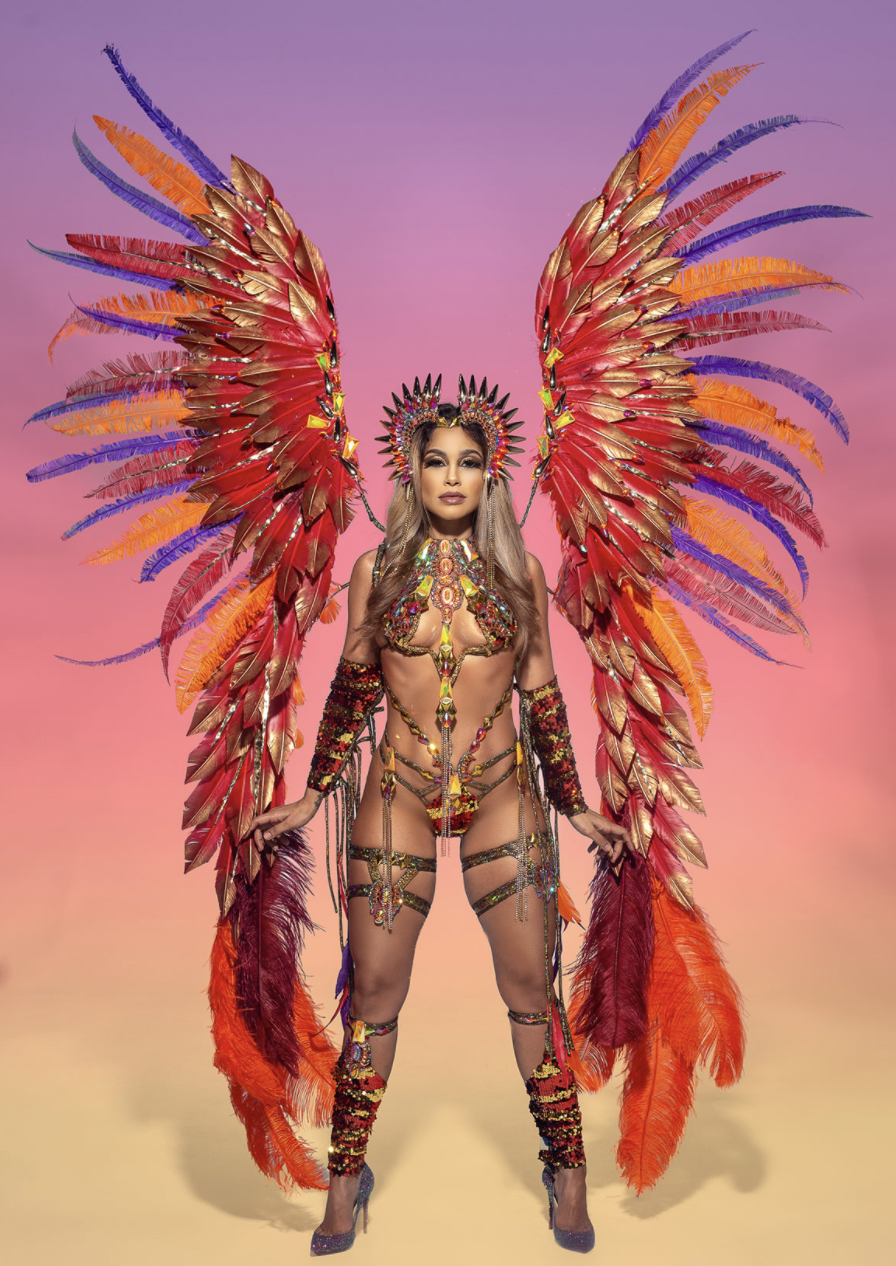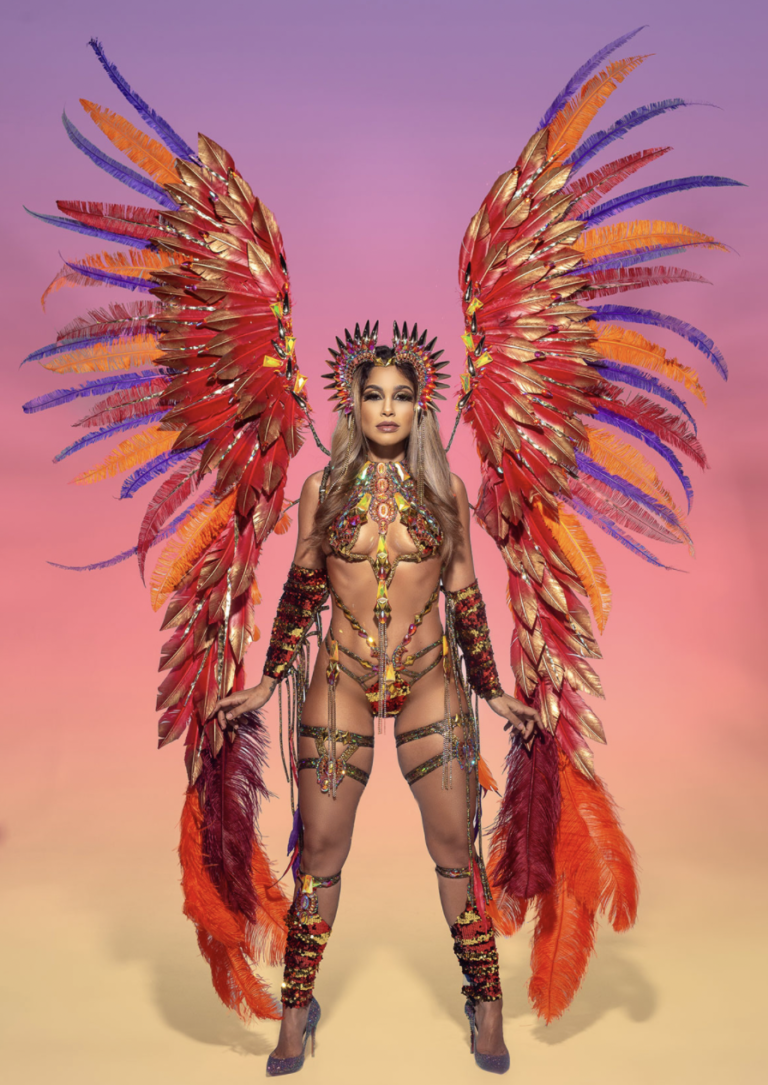 The costume is the most obvious..  With band registration, you choose your costume and coverage options to include special add ons such as a feather collar, backpack, headpieces and sometimes leg pieces.  Your band registration usually starts with a deposit with a set amount of time to pay off the costume in full.  But as I said previously, your money is going to more than just what you will be wearing. Continue reading!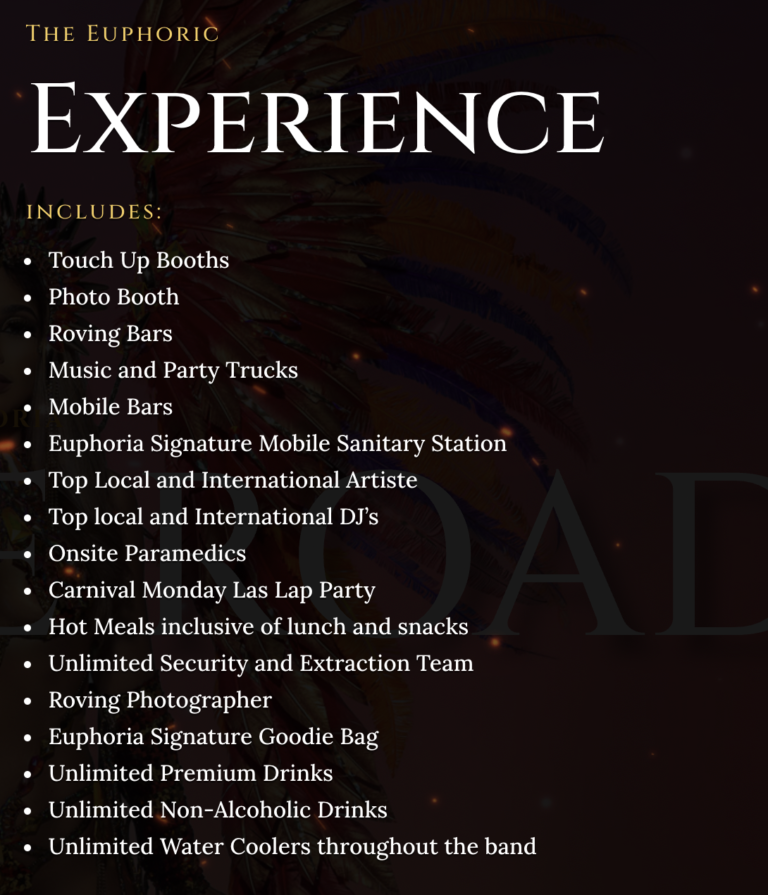 Proceeds from your costume also go into the food an drinks on the road.  Carnival bands will provide to you food and drink tickets to submit to food and drink trucks to keep you fed and hydrated while you chip down the road.  Lots of ice is needed too!  
Access to the carnival village.
In the United States, a lot of parades end with access to the carnival village.  Inside the carnival village are food and merchandise vendors, concerts and other activities. The proceeds from your band registration will also cover your entry into the carnival village.  Without it, you may be denied entry, regardless of the fact that you are in a costume.
The music and other amenities.
Your band registration also covers the DJs playing music on the truck and the sound system on it (Which is VERY expensive!). Also, the proceeds for your carnival costume will also go into a special touches such as roving bartenders, security, and air-conditioned bathroom trailers.  What's included all really depends on the band.
Most likely your carnival costume comes with a bag full of carnival essentials and accessories– your cup, sunglasses, chap-stick, tylenol, shot glasses, temporary tattoos, shoe inserts, fanny packs, etc.  Your proceeds went to that as well!
Caribbean carnival is more that just a costume.
Mas bands are here to offer your more that just a costume for carnival, but an entire experience! But carnival bands are businesses, therefore, you as a customer will be giving proceeds to help all of that magic happen.  Before band registration, you should check the website information for what else is included. If you are paying $800 for a frontline costume with only food and drinks offered but can get more at another band, this will be a good indicator to seriously consider other options that will give you the best experience for your buck.  
Thinking about pre-registering with a band? Read all about it here.
I hope this helps!