Pick your carnival costume, pick your carnival outfit, carnival costume selection, how to pick your carnival costume, how to pick your carnival costume, pick a carnival costume
Costume selection can be exciting and overwhelming at the same time! Even as an experienced masquerader, I have been torn between two or three costumes in a band.  Don't fret! I will teach you the principles I use when picking a carnival costume.
To read about how to choose the right band, click here. 
Budget plays a role in everything.  When I started to plan for Saint Lucia carnival, the costume I loved the most was out of my budget at the time. Consequently, I chose a cheaper costume instead.  Sometimes you may not be able to afford your favorite costume, and that is okay! It's better to go in something you can afford than not at all. .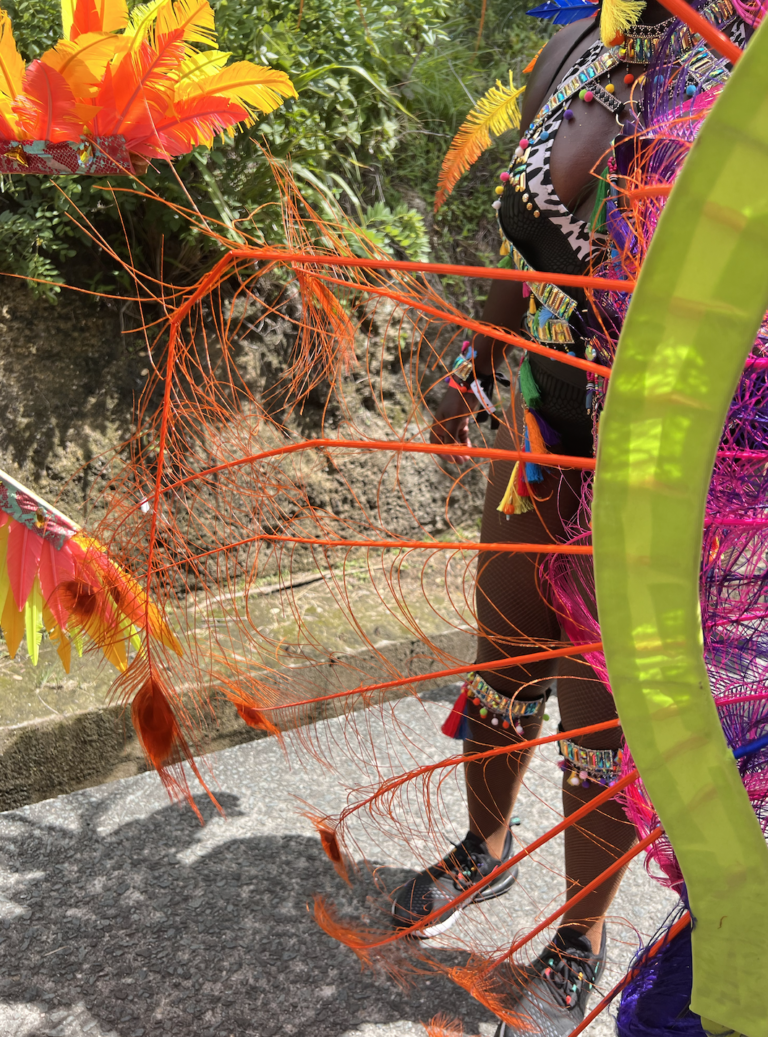 Some carnival events are known to be more crowded than others.  While you may adore your ultra-mega-frontline wings, you may find them destroyed beyond recognition before you cross the stage.  For example, the roads in Saint Lucia are very narrow. I knew my backpack would be heavily damaged, so I wore it for photos but left it back at my Airbnb. Nobody will care for your feathers as you do. If you believe your joy may be stolen by damage, consider small backpacks and collars instead.
Always choose a costume that you would feel comfortable wearing. If you feel a costume exposes too much skin, it's totally okay to pick something with more coverage.  I am not particularly a fan of calling costumes "curvy" because the reality is that even leaner women desire more coverage for various reasons.  If you want to wear a two – piece costume, you can even choose high waist panties and boy shorts.  Mas bands are prepared to accommodate a variety of preferences. If you don't see your option, just ask!
First off, YOU CAN WEAR WHATEVER COSTUME YOU WANT! But when I look at costumes, I look for particular cuts that compliment my shape.  For example, I have a short torso, and full Hips.  Low cut patients that cut straight across make my torso look even shorter and my hips even sider.  I prefer high-cut panties instead. 
carnival costume selection
They say that backline masqueraders have more fun, but I beg to differ.  I'm a frontline masquerader with backline behavior, but it's all about ease of movement while you are on the road.  To be honest, I have taken a frontline backpack off on the truck so I could maneuver the crowds more easily for a while.  If you don't want your freedom of movement limited, you may choose a smaller backpack, collar, or no feather work at all.
If you have any tips to share, feel free to comment below! If you have any questions, you can drop them in the comments, or email hello@americanwinesmatter.com.  I hope this helped!