If budget management is a weakness, Carnival may be excessively costly. But don't worry! I am going to break down 20 ways that you can do to save money while planning your future travel.  Read on!
When carnival season approaches, I evaluate my spending and determine what I can do without for a few months.  I can easily spend more than twenty dollars weekly at my local Starbucks.  I switch to tea or brew my coffee at home during this period.  Think about the daily/weekly expenses you can live without and cut down.  You could easily save a few hundred dollars or more monthly.
From plane tickets and accommodations to fete tickets– early planning will save you the most money. Last-minute travel prices are astronomical and increase your chances of not attending. I encourage anyone interested in attending Carnival to evaluate the carnival calendar on my site and figure out where they would like to go at least six months out in most places. But if you want to attend Trinidad Carnival 2024, you should have started booking flights in early March.
To review the 2023 Carnival Calendar, click here.
Fete promoters will drop tickets for events. Decide which you want to attend in advance to catch early-bird prices. The difference between an early bird and a general ticket can be as much as 40-50 dollars.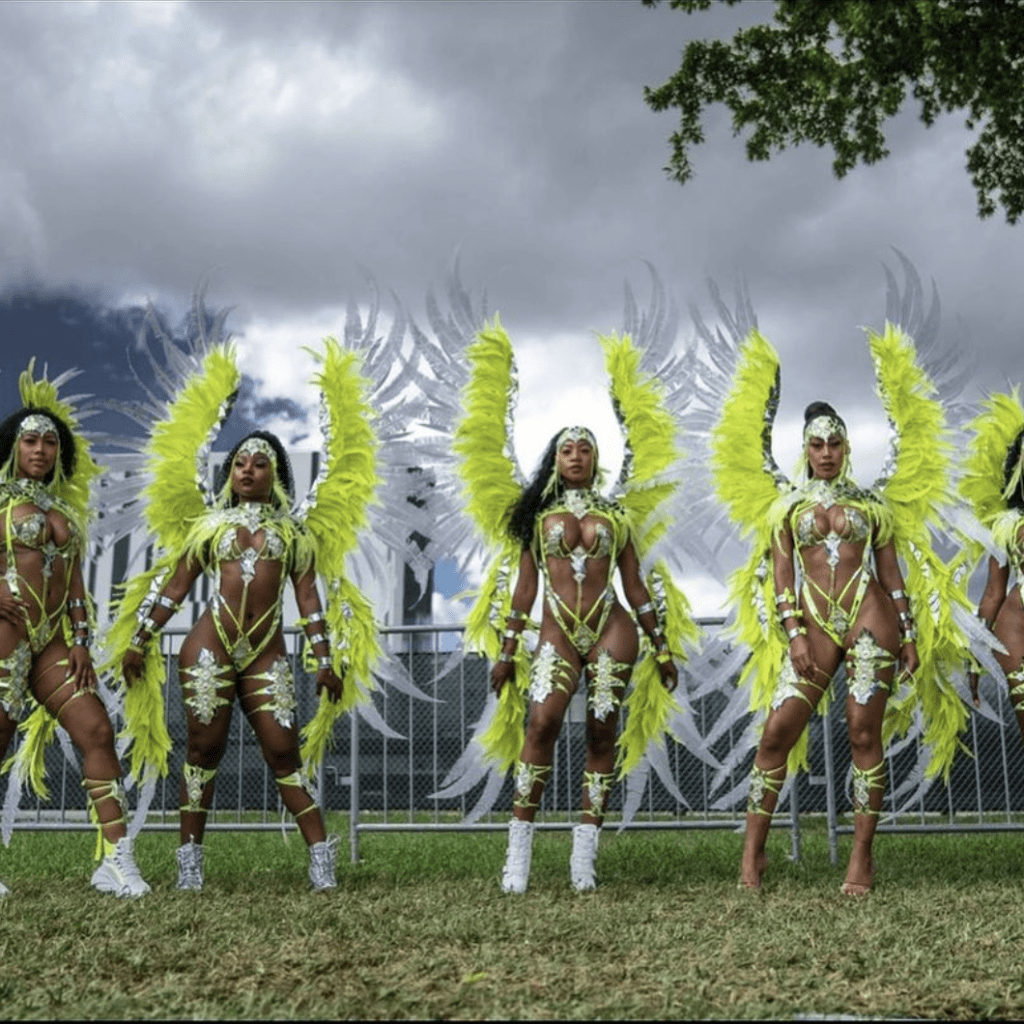 When mighty powers (ahem, resources) combine, you can save a lot of money on your next Carnival Jump. Imagine splitting accommodations, groceries, and transportation between multiple people.  This can be great for budget carnival chasers, but be very careful about the company you keep.  To read more on choosing your crew wisely, click here.
A lot of people see the sticker price on costumes and panic.  If you are new to carnival, you may not know that you can pay for your costume in installments. For example, most bands require a registration deposit, allowing you time to pay for your costume in full.  Carnival procrastinators, beware: The later you are at registration, the higher your deposit, and the less time you have to pay in full.

If you travel to a US-based carnival, you will find that more bands use Afterpay and Klarna at registration. This allows you to pay the band in full and pay off your costume in increments.  Other services like Affirm will enable you to purchase plane tickets and pay in installments.  I strongly advise you to check the APR on loan with affirm before taking the plunge.  I am not a fan of Affirm, but a 0% APR offer might entice me.
There are also travel concierge companies that allow you to pay for your carnival trip in installments as well.  Just know that the earlier you plan, the more it will enable you to break up your expenses into your monthly budgets to pay everything off without breaking the bank.
Leverage points and miles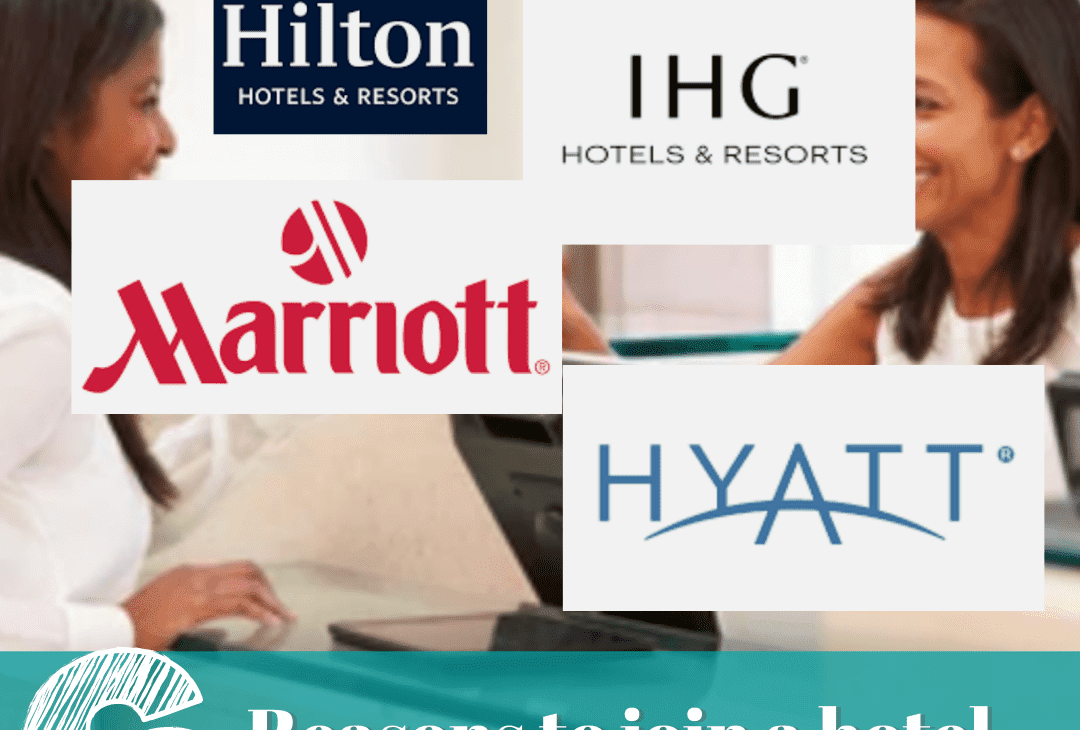 As an avid traveler, I am a member of my favorite airline and hotel membership programs.  Staying consistent with your favorite airline or hotel will allow you to cash in those points when you are in a pinch or don't feel like paying for your travel expenses.  
To learn how to earn airline miles without flying, click here.  
To read about hotel rewards programs, click here.
Leveraging your credit cards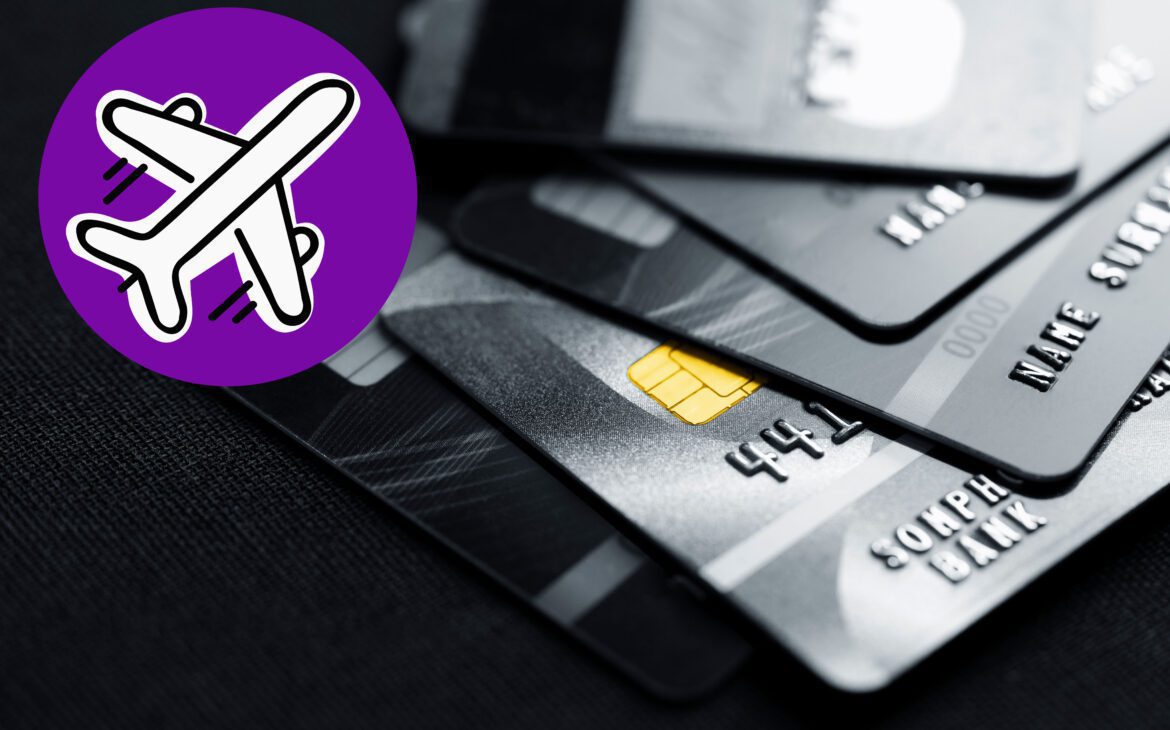 Credit cards are tools, not loans (except for 0% APR cards).  I carry several credit cards to earn points and miles toward aspirational travel.  Using credit card points instead of cash can save you a lot of money on a tight budget.  For example, leveraging my credit card benefits and points, I got a round-trip ticket, a frontline costume(with large feathers),  and a four-night stay in a five-star resort for under 1K. To read all about it, click here.
Popular fetes come at a popular price.  And guess what? Sometimes the cost does not match the hype.  So don't be afraid to try the smaller fetes to save you some money.
Cooler fetes are parties you can attend and BYOB in a cooler with limitations.  These limitations include glass and ice.  Cooler fetes allow you to enter a party at a much lower cost and save money on alcoholic drinks.
If you go to more than a couple of carnival events, you may spend a lot of money on outfits.  However, I have no issues wearing an old outfit from an event several months prior.  Nobody cares about what you're wearing. It's all about the vibe.  You can also recycle your outfits from J'ouvert as well.  Got that bodysuit or t-shirt with old paint stains? Perfect.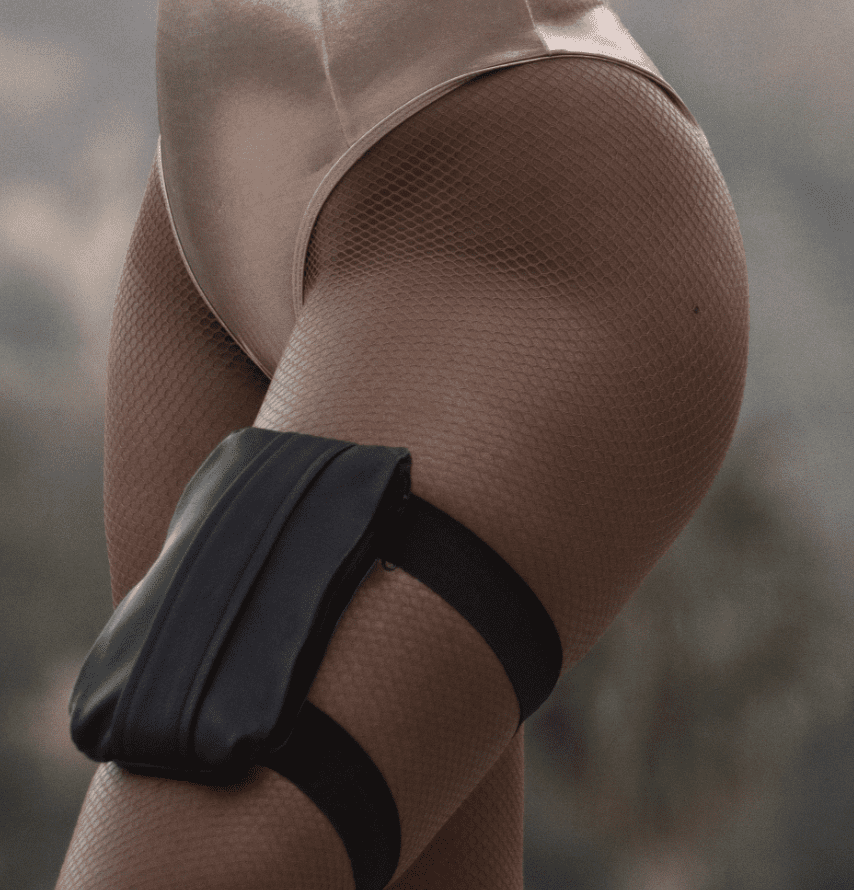 While quality accessories are expensive, they will save money in the long run.  Carnival bags, scarves, and shoes won't last long.  I remember buying a very cheap pair of shoes for carnival, only for it to have a hole two jumps later. Likewise, zippers in cheap fanny packs will break, and cheap fishnets won't survive the bacchanal.
If you are looking for quality bags for carnival, I strongly suggest you check out carnivalista.  They sell hip bags, thigh bags, pasties, gems, lashes, and durable fishnets.  I have had the same bronze flex thigh bag since 2019, and it's still going! Check out their website, and use code: AWM2023 for 10% off your order.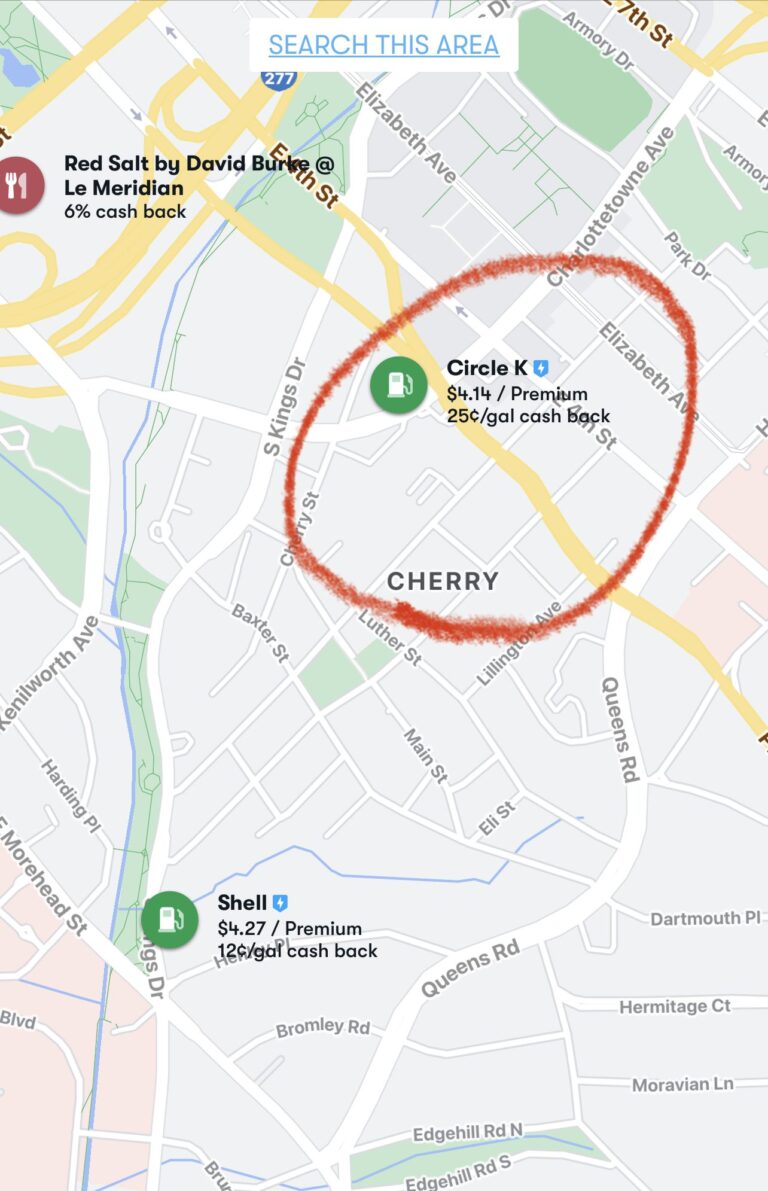 Some people like to use money-saving apps such as Qapital or Acorns to put aside funds monthly for future carnival trips.  I like to use apps that reduce the cost of everyday spendings, such as fuel.  You can also take advantage of Rakuten, one of my favorites!
Upside is an app that allows you to find participating gas stations near you to save you money for each gallon you purchase.  Money is held in the account; you can deposit the savings into your checking account or buy gift cards. Use Code: TRACEY56427  to get an additional 15 cents off your first time at the pump.
Rakuten is a shopping portal that awards you for using its affiliate link to make purchases.  Boasting over 1,000 affiliates, you can book flights and hotels and purchase clothing, accessories, and more. Rakuten disperses your savings quarterly via PayPal or by check. To sign up and start saving, click here.  You will earn an additional $30 on your first purchase using my link here.
As you become a serious carnival chaser, I strongly advise you to sign up for newsletters and be on the looking for big sales.  Your favorite carnival accessory brands will likely have deals for Black Friday, Cyber Monday, Fourth of July, etc.  You may find yourself purchasing multiple pairs of fishnets for the price of one or getting your coveted carnival bag accessory at a reduced price. 
Attend the small carnival events
Believe it or not, some people find that Caribbean Carnival is not their thing.  It's okay to start small!  
Popular carnival events come at a "popular price." To save money, consider attending smaller carnival events in the United States and abroad. You will find costumes that are just as beautiful and much cheaper.  In addition, smaller carnival events are often less crowded, which is a plus.
Register with a small band
Everyone wants to jump with the biggest band, but don't sleep on your small and medium-sized ones.  With popularity comes increased prices, and bands are no exception.  Besides, If you are a new masquerader, you may need more assistance than most, and big bands may not adequately accommodate your needs. On the other hand, the staff of smaller bands may be able to give you the intimate experience you need and save you some money.
Leatherwork is the most expensive part of a costume.  Consequently, if you are on a budget, you should skip them.  Instead, you can purchase a frontline carnival costume without the feathers and choose midline or backline body wear.  Additionally, many bands allow you to purchase Monday wear on the road instead.
Do your own hair and makeup
There are a lot of hair and makeup services buzzing around carnival, but the experience can come with a high price point.  Doing your hair and makeup saves you a lot of money on your next carnival trip.  Many women get their hair braided before leaving, and men get a fresh cut before they get on the plane.  If you are not good with makeup, practice makes perfect and you can watch YouTube videos to learn how to do simple, colorful looks.  And face gems can easily make you look carnival ready!
Earlier this year, my video on the cost of Trinidad went VIRAL.  It was a mixed bag of responses: Agreement, shock, and anger.  But seriously, how are some of ya'll getting mad at me about how I spend MY money?  I digress…
This advice applies to overseas Caribbean Carnival events, especially in Trinidad. From transportation to accommodations to local food and services: Those who don't have friends or family from the island countries will get raked over the coals in price.  
I don't recommend inauthentic or transactional relationships.  But if you just so happen to gel with someone that can make your next trip cheaper and more accessible, stay in touch if you can.  
Carnival travel concierges can save you a lot of money and reduce the stress of planning activities.  If you are traveling solo, this may be good for you because you are placed with a group of people. 
However, I would strongly suggest that you practice caution with travel concierges.  Two Trinidad carnival seasons have illuminated failed concierge services, leaving dozens STRANDED (Ahem, DTravelPlug, Noni…)
Some travel concierges I recommend include:
Soca Islands
Come to the Islands (Trinidad)
T.travelsconcierge
Grenada (SpiceMas) is on my radar this year. With more than five island jumps on the horizon this year, I have to be realistic about my budget.  I will not be able to stay a whole week, and I will likely be there a couple days before Carnival Monday and Tuesday before I head home.  The reality is a lot of people will try to criticize you for how you plan out your carnival experience. But what's most important is you had the experience of a lifetime on your terms without going broke.
If you are staying in a hotel, this suggestion may be difficult.  If you are staying in an Airbnb, make use of the kitchen! The first thing I did when I arrived in Trinidad this year was stock up on groceries with my travel buddies.  After that, we enjoyed breakfast and snacks in our apartment's comfort, saving a lot of money.
Don't let carnival slay your wallet!
In conclusion, carnival travel may be pricey, but there are many ways to keep coins in your pocket.  I hope you found these suggestions helpful! If you have any questions or comments, leave them below or email: hello@americanwinesmatter.com