Carnival-chasing ain't cheap.  I occasionally write blogs and social media posts on saving money and earning rewards from your everyday spending. For example, I detailed how to earn miles and airline status without flying. The other day I took a poll and discovered that about 53% of my followers fly American Airlines to get to the Caribbean.  This blog is dedicated to informing AAdvantage travelers how to achieve status and more miles QUICKLY.  
Why AAdvantage Elite status matters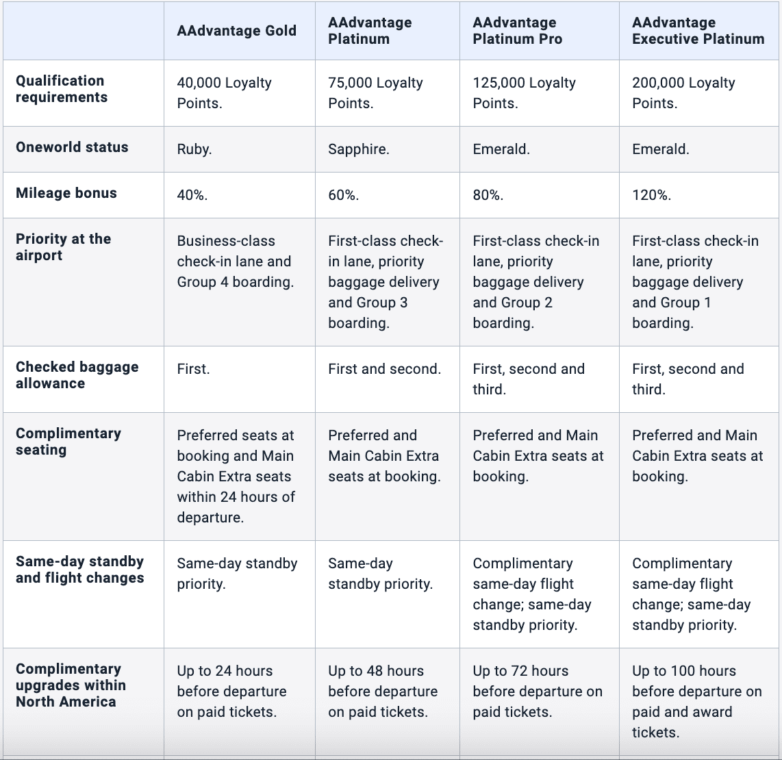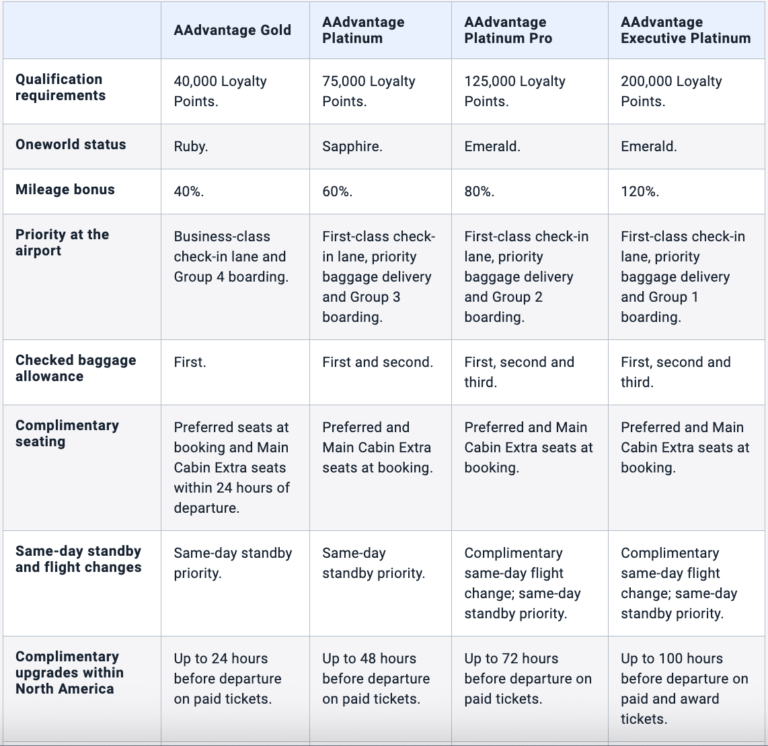 AAdvantage Elite status does more than allow you to save miles for future travel.  Status with American Airlines allows you to enjoy complimentary upgrades and checked luggage.  I am currently an AAdvantage Gold member.  I earn 7 miles per dollar on flights and enjoy a complimentary seat upgrade 24 hours before a flight. If you are someone that checks luggage, status can save you as much as $30 or more for each flight.
The basics of earning AAdvantage Elite status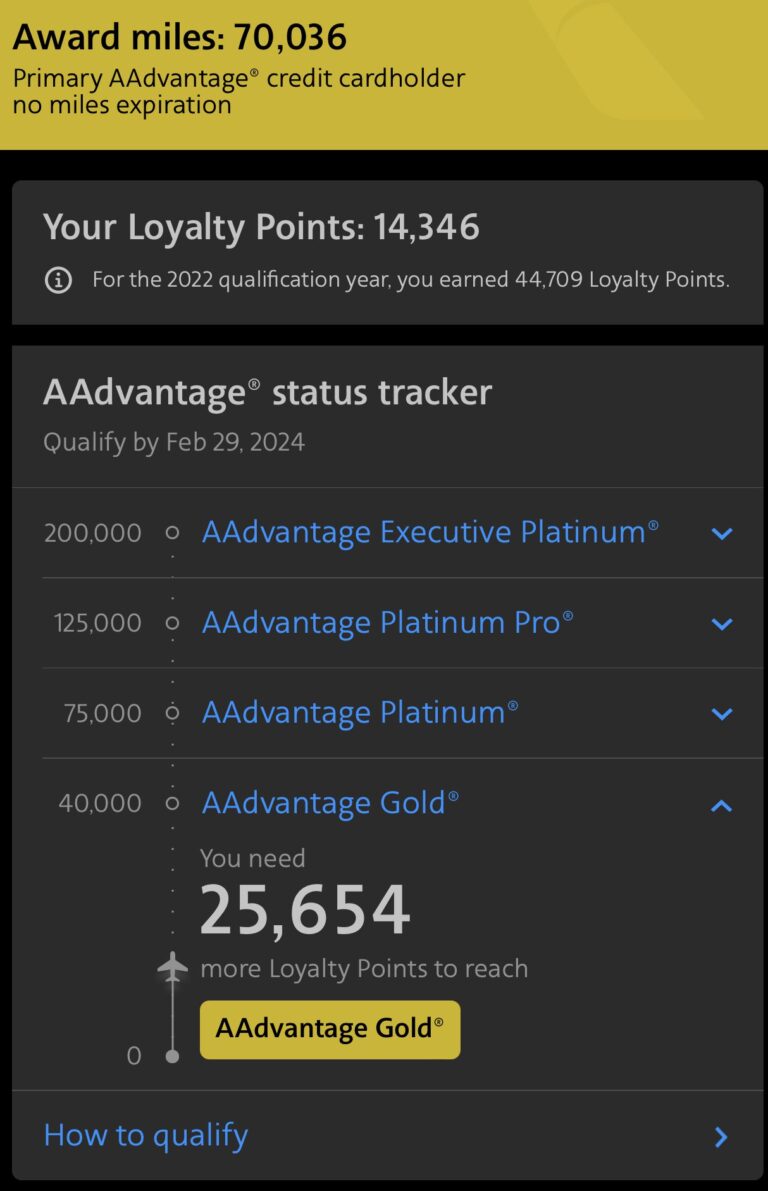 American Airlines introduced a new program this year, implementing loyalty points to achieve status. To achieve Gold status, you must earn 40,000 loyalty points. I aim to reach Platinum, so I must earn 75,000 loyalty points by February 9, 2024.  You should be aware that not every mile earned comes with a loyalty point, so you do have to be intentional. Please note that though I have 70,000 award miles, I only have 14,346 loyalty points. This is due to bonus earnings after meeting the minimum spend requirement for my AAdvantage Executive credit card.
How to earn AAdvantage Elite status
Unless you fly more than once a month, you will likely need to kill many birds with one stone to achieve status.  Therefore, I will give you several avenues to implement to meet your goal.
As a basic AAdvantage member, you earn one mile per dollar spent (not including taxes and fees) and are awarded one point per dollar.  Your bonus earnings increase with a 1:1 match on loyalty points as you achieve status. As a Gold member, I enjoy 7 points per dollar on flights, but a good friend is Platinum status, enjoying 8 miles per dollar.
AAdvantage shopping portal
In a previous blog, I gave the ins and outs of using shopping portals to earn miles with your favorite airlines.  For example, American Airlines offers one loyalty point per mile earned through its shopping portal.  You sign up for the shopping portal using your member number to get started.  Just be sure to log into the portal and pay attention to exclusions and terms before you shop.  As reminders, plugins are available to use with your favorite browser.
Be sure to sign up for AAdvantage Dining with your membership number.   You will have to link your usual payment methods and evaluate participating restaurants in your area.  Participating restaurants may offer earnings when you order online, dine in, or both. When you charge a meal on a card at a participating restaurant, you earn miles and loyalty points based on the size of your bill. I don't have many participating restaurants near me, so I don't use this. But this might be perfect for you if you live in a larger city!
If you are an IHG, Hyatt, or Marriott member, you can set your account to earn Airline miles and loyalty points instead.  Honestly, this is not one of my favorite ways to achieve this because the value of the miles earned may be way less than the value of the hotel points you could have made.  However, if you are sitting on a fat stack of hotel points, it may not hurt to temporarily switch to airline miles redemption until you meet your goal.
And pay attention to American Airlines' hotel booking portal, where you can earn miles and loyalty points.

Rocketmiles is a third-party booking system where you can book your next hotel stay while earning massive miles AND loyalty points.  Because it is a third-party booking, you may or may not earn points or reap the benefits of your hotel stay.  In my experience, I have been able to add my membership number at check-in, earn points, and enjoy perks with no issues. It depends on the hotel chain and sometimes the hotel's policies.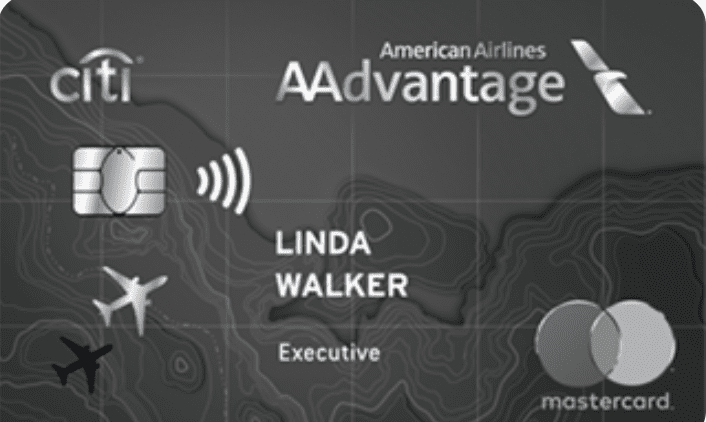 Co-branded American Airlines credit cards incentivize your spending by providing you with more miles and loyalty points on your spending.  I have the Executive Card you see here, which offers me 2X the number of loyalty points and miles on flights booked directly with American Airlines.  As an Active Duty Soldier, I enjoy waived annual fees.  The fee on this card is $450! Consequently, I will close it after a year.  I plan to get the Citi AAdvantage Platinum Select, which gives me 2X on flights and dining.  It comes with no annual fee for the first year and $99 after.  If you are looking for a card that has no annual fee, consider the MileUp, which gives you 2X on flights and groceries,
6 ways to earn AAdvantage Elite status
I just gave you six ways to accelerate to AAdvantage Elite status so you can travel comfortably and save serious money. I hope you found this information helpful. If you have any other AAdvantage hacks, questions, or comments, feel free to comment below or email me at hello@americanwinesmatter.com