Outside has officially opened, and flight prices are through the roof (no thanks to COVID and the Russia-Ukraine conflict).  Caribbean Carnival is in full swing, COVID is becoming a distant memory, and the airlines take advantage of your desire to travel by taking heavy hits on your wallet. So let's talk about one of my favorite travel hacks!
One great way to reduce your travel cost is by accruing airline miles to purchase a future ticket.  When you buy a plane ticket using just miles, you pay only taxes and fees, significantly reducing your travel cost.  Let's talk about how to accrue miles with your favorite airline without even flying!
Consider airline partners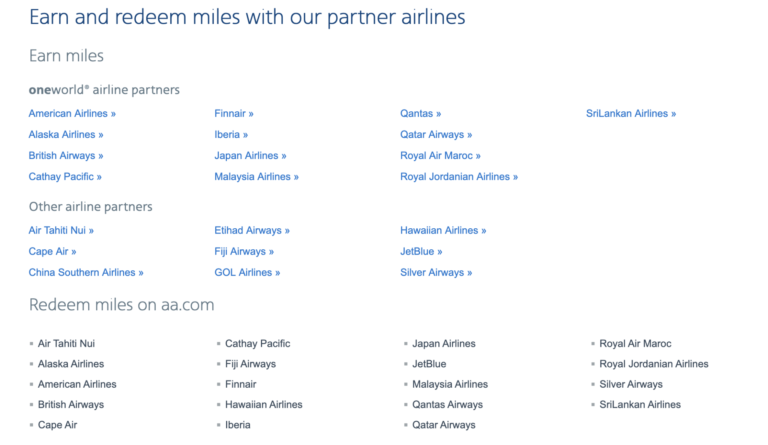 I lived on the West Coast for five years and discovered that I tended to use American Airlines because of their flight options and prices. And so, I made sure I enrolled in their frequent flyer program.  Frequent flyer programs are free to join, so signing up is no harm.   The more you fly with a carrier, the more perks you receive, such as free luggage and upgrades. Most importantly, you get to rack up miles for future travel.
You're likely to earn enough miles for a flight much faster if you focus on a few airlines that fly the routes you expect to take.  For instance, it's better to have 100,000 points with one carrier than 10,000 each with several, unless you can transfer miles between programs on a 1:1 basis.
Many airlines belong to a domestic and foreign carrier network, such as Oneworld, SkyLeap, and Star Alliance.  By signing up for a frequent flyer program, you can earn, combine and redeem miles on any partner airline.  Because I am a frequent flyer with American Airlines, I can accrue miles AND use them with any partners listed in the photo above.
Choose the right credit card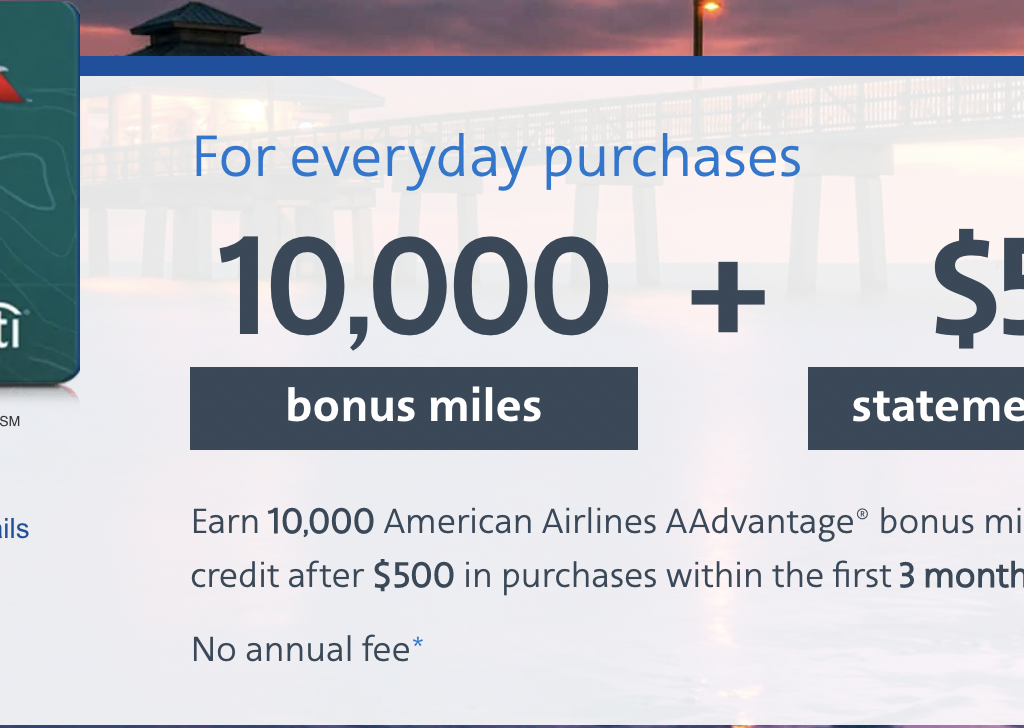 Many credit card companies offer rewards toward every purchase you make and can be another way to rack up miles for a flight. But be sure to use your credit card responsibly! 
There are two types of credit cards you should consider—co-branded cards associated with an airline, and those with more general credit cards that offer airline miles as a perk. General rewards cards will also be redeemed for cash which might be good for you if you don't think you might use your miles for travel. The airline-affiliated cards are definitely more rewarding when you use it with their airline by affording you the opportunity to double your miles with purchases.  I'll explain how in just a few moments, so keep reading!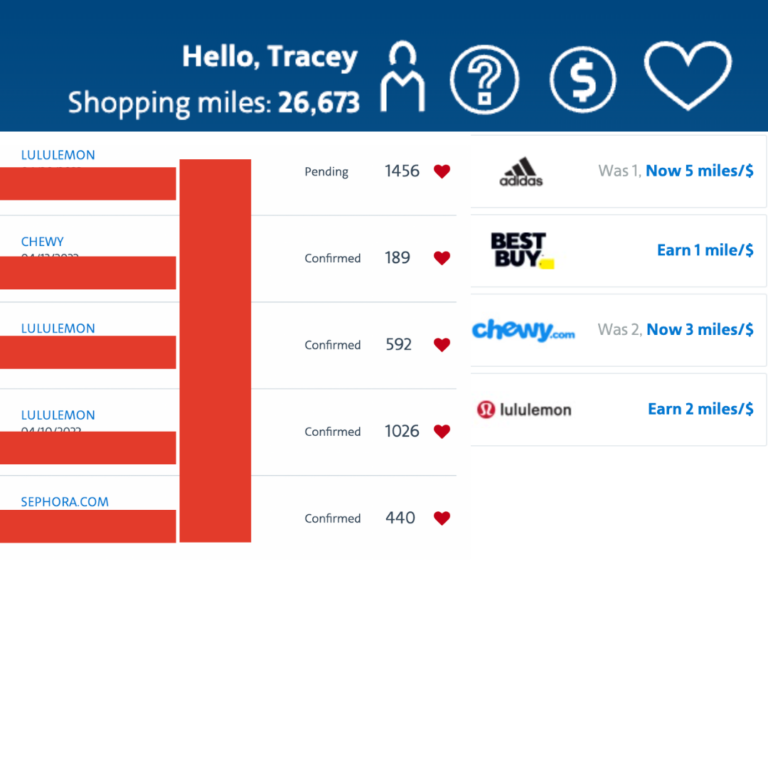 Now, this… THIS! It is my favorite way to accrue miles. Whenever I shop online for something, I always make it a point to go through the American Airlines Advantage Shopping portal to earn miles.
Where airline credit cards may offer a mile or two per dollar spent, I have earned 5, 8, and even 10 miles per dollar on my favorite brands, such as Adidas and Lululemon. They are partnered with HUNDREDS of stores, and I guarantee you there is someone on the list you shop with frequently. I earned about 22,000 miles through the AA Advantage shopping portal in 2021.
BIG TIP: If you have an airline credit card, you can double-dip by going through their shopping portal to make your purchases using your airline credit card.
For a comprehensive list of every airline shopping portal out there, click here.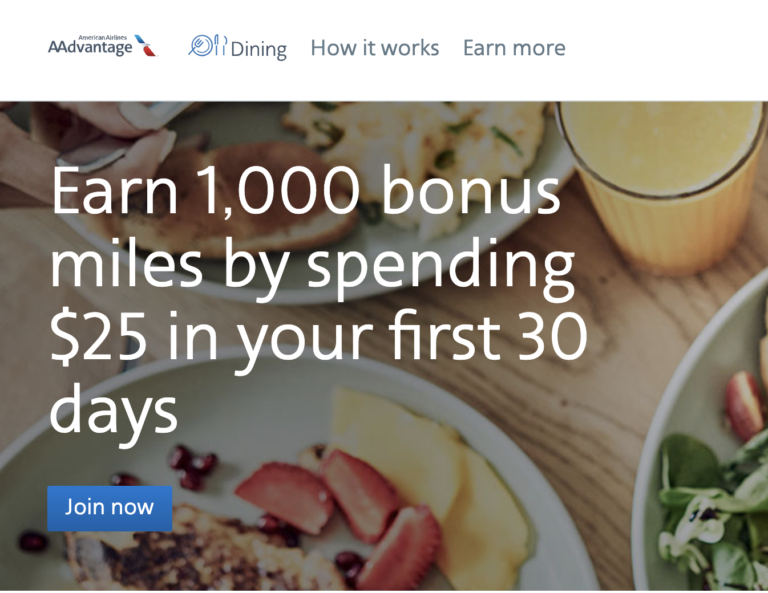 Link your credit or debit card to a frequent flyer plan's dining program.  When you charge a meal on a card at a participating restaurant, you earn miles based on the size of your bill.  You can also use the double-dip method here. 
Traveling can be expensive for the avid carnivalist! I hope these tips help you save a little bit of coin in the future.
My carnival season starts with Atlanta-Dekalb Carnival.  Where's your first jump?