I attended the 2019 Caribmask festival on a whim. Stressed out from work, I registered within two weeks' notice of the event. I purchased what was in stock:  The bra I got was too big, so I stripped an old wire bra and prepared to take the fabric and gems off the new bra once I got it. I took a red-eye out of California the day before the parade and had a TIME!  Here's all you need to know about Carnival in Raleigh, NC (Caribmask), including dates, where to stay, events, and participating bands.
All about Caribmask Carnival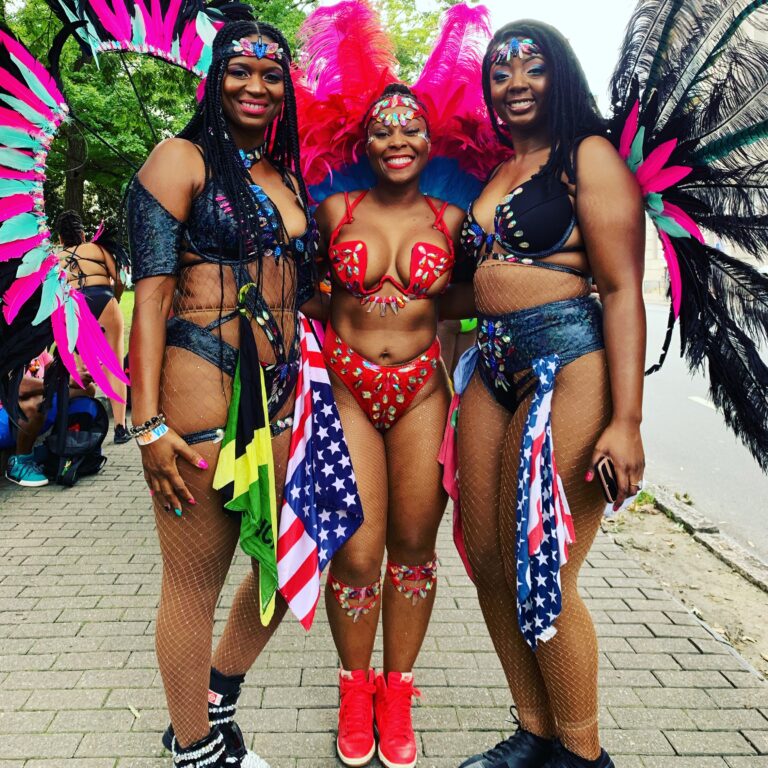 The Raleigh-Durham Afro-Caribbean Association (RDACA) will be presenting its 9th annual Caribmask Carnival Festival on August 20th, 2022 from 12PM – 8 PM.  Those attending will be afforded the opportunity to enjoy food and artisan vending.  Look out for Destra Garcia, Tricky T, and Nessa Preppy on the Main stage.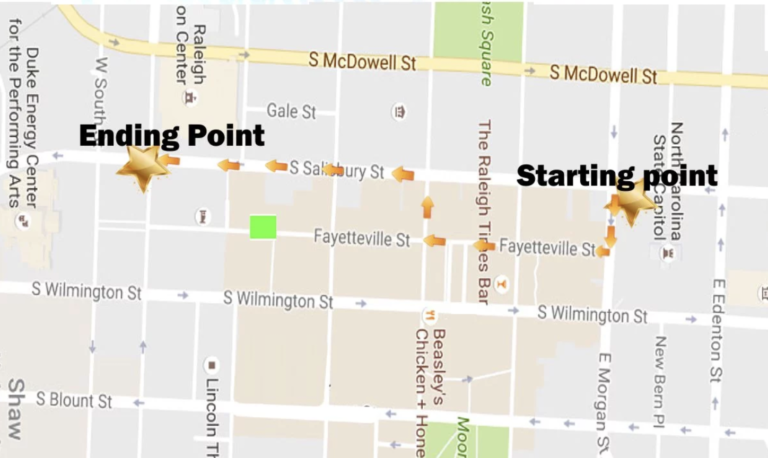 The festival parade route is relatively short, which makes this particular festival a great one to attend if you are looking to see if participating in carnival is right for you.
The parade will start at the State Capitol Building and End at S. Salisbury and Lenoir Street.
Caribmask will be hosting the following mas bands this year.  You can click the hyperlinks below to view costume options if you'd like to participate.  Costume prices range from about $400 – $1150:
Royal Reign Mas
Unity Mas Band – Check out my interview with the band leader (Erica Dixon) here.
You can fly to Raleigh-Durham International Airport (RDU) if you are traveling by air. Alternatively, you can fly into Charlotte (CLT), but it's a 2.5-hour drive to Raleigh. I would recommend you fly into RDU if you can.
I personally like to stay near the parade routes. The parade is so short you could easily walk back to the start point.  All that said, I would recommend you stay near the state capitol building.  Check out the booking.com widget below.  
Raleigh NC is a beautiful area FULL of African American History.  If you have never gone to Raleigh, here are some tourist activity ideas for you to enjoy:
I am so super excited to be heading back to Raleigh this year! I hope to see you on the road!