Carnival changed my life. In 2015, I participated in Carnival for the very first time at Atlanta-Dekalb Carnival.  Since then, the Carnival experience has served as a way of healing, confirmation, and celebration.  Carnival has reached fragmented parts of myself that therapy could not touch.  For that reason alone, I know that Carnival will always be in my life in some shape or form.
It took some encouragement to consider attending carnival overseas. When my military mission allowed, I enjoyed my first overseas Carnival jump in 2020. In doing so, I realized how much I had missed out on all those years of playing mas stateside.  If you are a "Stateside Jumper," this blog is especially for you. I will explain why you should take the plunge and make your next Caribbean Carnival experience out of the country.
Carnival is suppressed in the US
The United States. Founded in capitalism and saturated in every "ism" you can think of.  Consequently, what you see in the United States is a glimmer of what Caribbean Carnival is all about. Over the years, I have noted that Caribbean Carnival in the US has struggled to survive. Its expression has been commonly suppressed due to the White Christian mindset of what is considered "family-oriented" and appropriate.  As a result, Carnival experiences in the United States have been suppressed to fairgrounds, short parades, and scarce funding.  I anticipate that even our beloved New York Carnival will look different due to legislative changes. As such, what you see in the United States does not hold a torch to the experience of an overseas Carnival jump. 
The Caribbean Carnival experience is a worldwide phenomenon. As it increases in popularity, so does its reach.  Almost every island country has its own Carnival.  When you attend Carnival outside the US, you get to listen to different styles of Soca music known to its respective islands.  You get to tap into the energy and culture of each country you visit, broadening your lens on the world.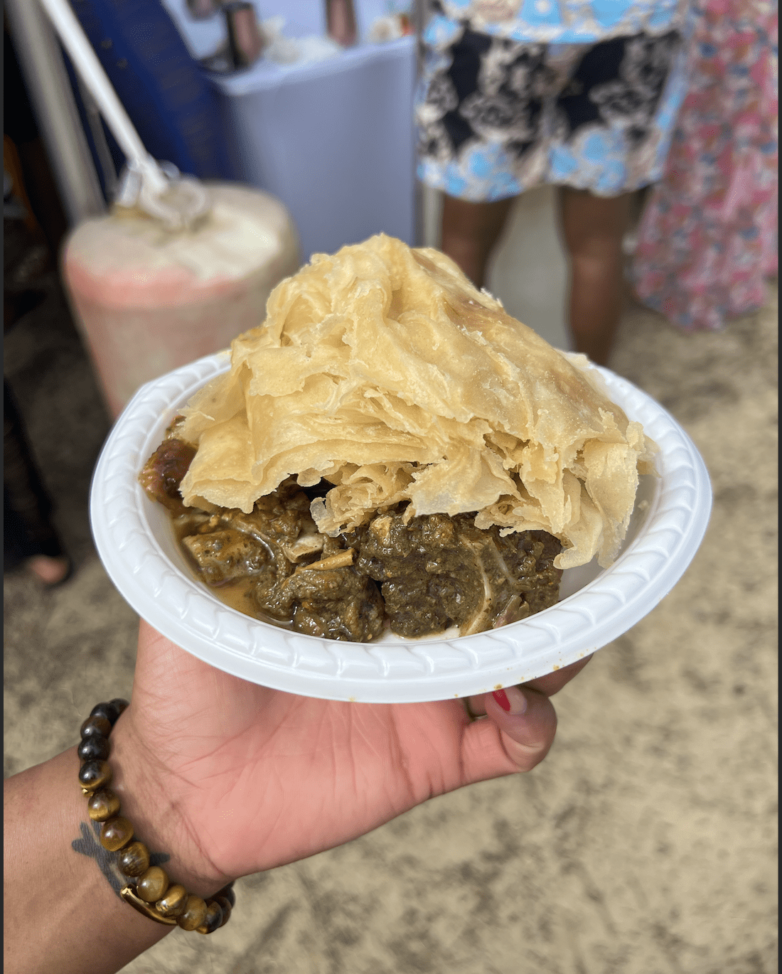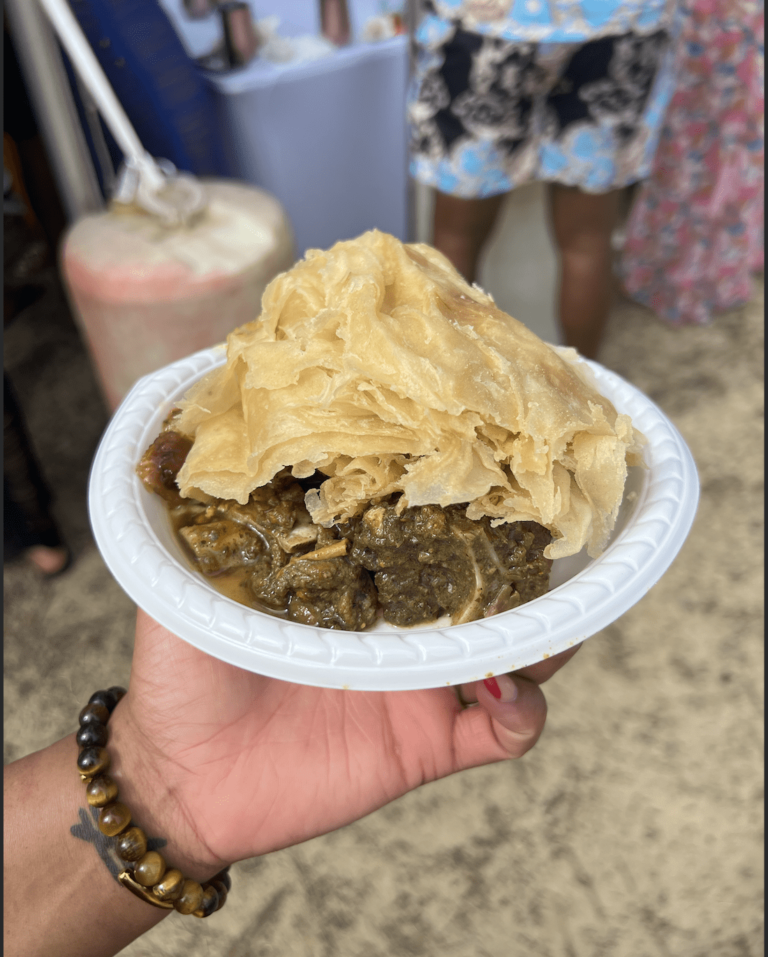 Can we talk about food for a minute? I can't stop thinking about the bread I ate in Saint Lucia, the doubles, and the curry goat—the guinep I picked off the tree. Have you ever had pineapple chow? The fish fry in Barbados??? If you love trying different foods, I highly encourage you to consider jumping overseas to get a "taste," if you will.
What I do love about Carnival abroad is that cultural activities are well-known by the locals and draw a lot of support.  For example, I attended the Canboulay Reenactment in Trinidad this year and learned how the Canboulay shaped our current Carnival experiences.  steelpan, kalinda stickfighting, and the King/Queen competition are also significant. These activities allow you to learn and grow an appreciation for the culture and why Carnival exists.
But every island country has its flair for Carnival, and its history may differ from other Caribbean islands, which is a great source of discovery when traveling abroad.
What encouraged me to write this blog is discovering that attending Caymas would be cheaper than returning to Houston this year. Caymas and Houston are happening around the same time this year, and I did a cost analysis to make my decision. Guess what?  A nice frontline costume in the Cayman Islands is about $150 – 200 cheaper than some costumes for Houston Carnival this year.  With a good amount of advanced planning, chances are you will be able to hop to an island country for an experience that can be considerably cheaper than attending one stateside.
Don't be scared to go abroad!
Everyone has their reasons for staying stateside for Carnival.  I hope this blog encourages you to branch out and discover Caribbean Carnival, where it all started.  If you have any comments or questions, please comment below, or email me at: hello@americanwinesmatter.com.