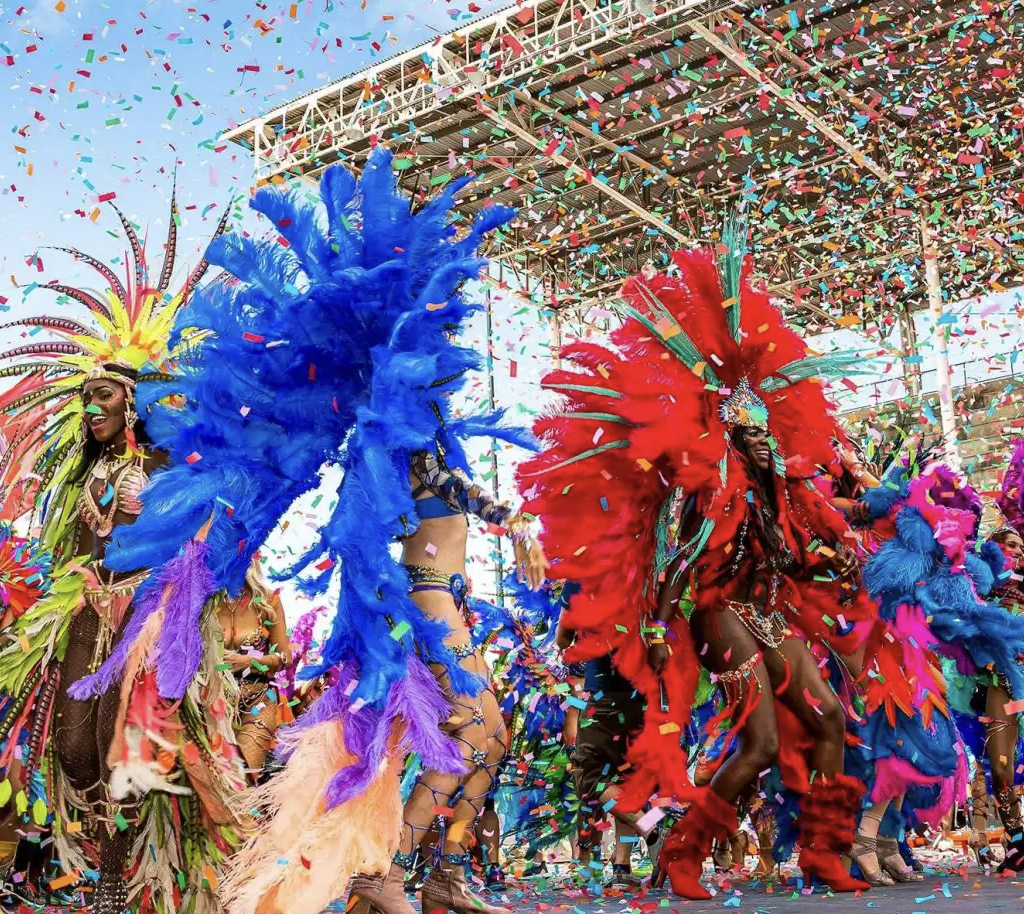 Stakeholders in Trinidad Carnival were optimistic about the outcome of Miami Carnival 2021. 
Miami hosts the largest Caribbean carnival in the United States. The state of Florida did not report a surge in COVID 19. As a result, people had the hope that Trinidad and Toabago could hold a major event.
But let's not forget that Trinidad Carnival brings people from all over the world to a scale that far exceeds the Miami Carnival.
Trinidad and Tobago is doing exactly the right thing in my book.
Economic impact of no Carnival in Trinidad
Vaccination rates and new cases
So what's a safe zone event?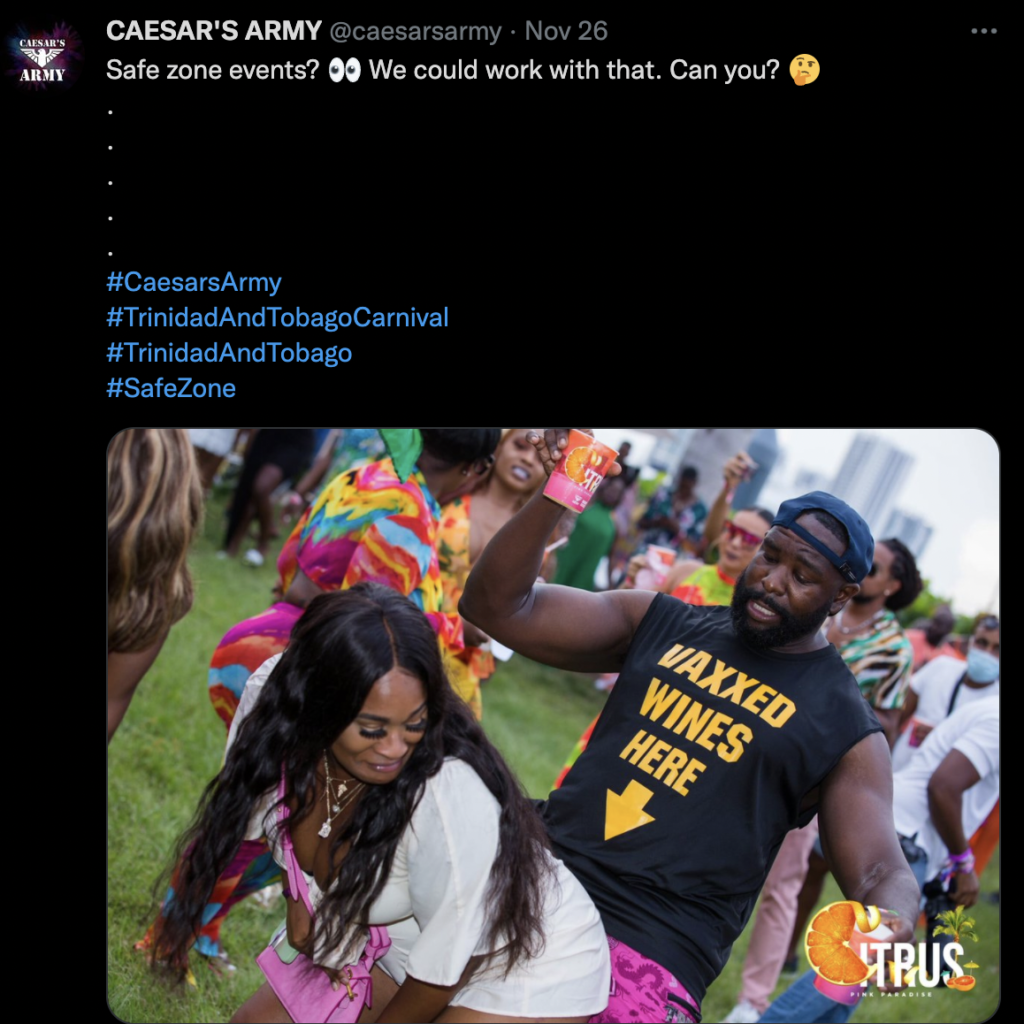 No one knows the answer at this point.  Caesar's army is hinting at something special, and I will definitely keep my eyes peeled.
Personally, I will not go to in 2022, even for safe-zone events. But I will definitely prepare for the Trinidad Carnival in 2023.
Would you like to live vicariously through me?  Read all about my experiences at Trinidad Carnival 2020 with Lost Tribe.