AWM's platform is going on its fourth year in 2022! But guess what?
There are many people that's been doing this way longer than I.
I don't know it all.
There's a good chance I haven't gone to your carnival of interest.
I'm NOT the biggest fete person.
This platform is based on my experiences and perspectives of Caribbean Carnival as an African American.  I WANT YOU to check out the other content creators! Especially those of West-Indian descent.  Check below for a list of notable content creators and platforms you should follow/use to learn about Caribbean culture and experience Caribbean carnival from different lenses.
Caribbean Carnival content creators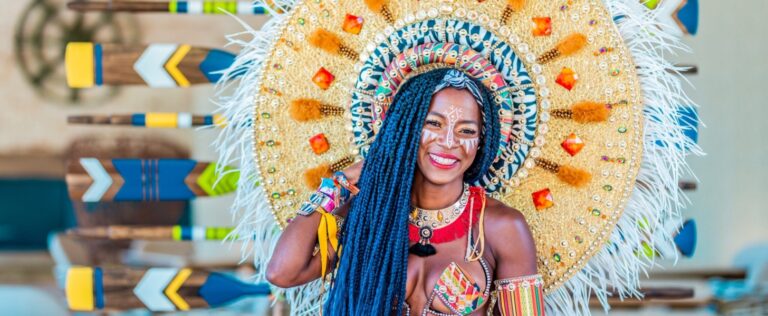 In my eyes, Sha is the OG Carnival mentor. I remember watching her YouTube videos as I got ready for my first carnival experience. Her YouTube videos about Carnival still ring relevant! She runs a podcast, and I've purchased several pairs of her earrings.
The go-to for all things soca music. He will keep you abreast of all the latest releases, so you are prepared to revel in the familiarity of the tunes. Blackie also covers the goings-on at fetes and has excellent content about fete etiquette. If you want to learn how to gracefully solicit a w(h)ine without getting curved, this is the guy to watch.
Crista is a lifestyle, fitness, and travel influencer who has probably done most Caribbean Carnival events. She was my go-to source for Carnival events I was unfamiliar with. Many tips I have shared have been learned from her.
Also known as OHGVibe on YouTube, he is known for covering Carnival's good, bad, and ugly. He has pivoted into a skincare niche, but as outside opens up, I expect him to produce amazing content, especially for St. Lucia Carnival 2022 with Xuvo.
Headed to Caribana this year? Carnivalbae is carnival influencer and freelance model, she posts weekly tips to get you prepared. Check her out.
More Caribbean Carnival creators...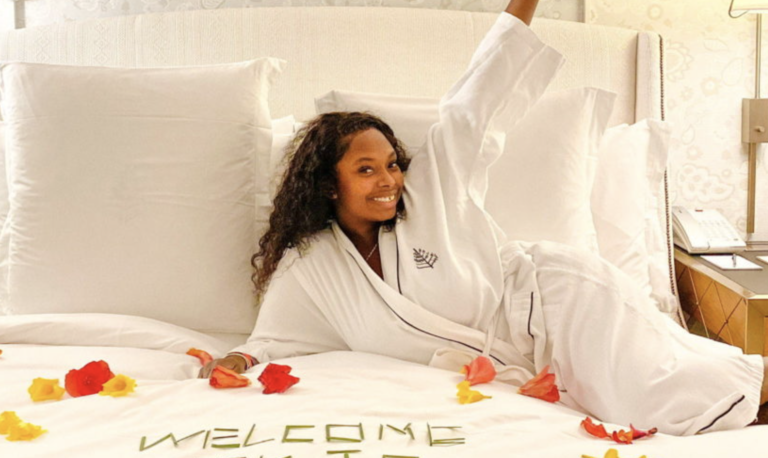 I love Simone and her food porn. Also represents our curvy girls that play mas and has been featured on Travel Noire! Simone is super talented with photography and evokes serious envy with her footage of drone flights over St. Kitts.
I love her because she openly takes on difficult topics as it pertains to Caribbean Carnival and culture.  Also gives a plus-size masquerader perspective.
Runs an entertainment website dedicated to all things Soca and Caribbean carnival. I also love that they capture about Carnival highlights ALL body types.
I love her most for her makeup tips and ideas! She has a wide variety of content shared on her YouTube channel, including skin care, natural hair care, travel and more. She does a lot of Carnival makeup tips and looks, and also covers all things carnival.
Carnival forums, directories, and apps
CarniPass was also known as Feters Lifestyle but has since pivoted into a Social Networking Platform and Carnival Guide.  Be sure to head over to their website and download their app while you're at it.
It's true that when you play mas, you will never be alone. Solo masquerader? Looking for a travel/fete buddy? Check out the SoloMas App.
Your Caribbean carnival directory! Search for carnival-related services (hair and makeup, etc), and they even have a forum where you can chat it up with others in the Carnival community.  Need to buy or sell fete tickets or a costume? They got you covered.
I just love this page.  Fiona has expanded my mind in unimaginable ways and has encouraged me to do a lot of my own research.  Learning about Caribbean culture and the roots of Carnival will also help you deeply connect to the experience and perhaps make you love it as much as I do.
Caribbean Carnival is an incredible experience, but it is not sustainable at all.  CarniCycle is working hard to reduce the carbon footprint of carnival and make it greener overall. Follow them, learn some green tips, and show support!
This list was in no particular order of importance, and will be refined as I discover other amazing creators and initiatives that resonate with the message of AWM's mission statement.
. This platform aims to function as a branch of a tree, bringing you to Caribbean content creators to expand your mind and encourage you to get out there and play mas from an educated point of view. Besides, I can't do this alone! I hope this list was helpful to you. Be sure to share with others!
If there is someone I overlooked, please hit the comments below!
.
caribbean carnival
caribbean culture