The discussion of plus-size carnival costumes has always been difficult for me, not because I don't love supporting my curvy / thin / plush masqueraders. I am simply tired of the stigma/misconception about plus-size costumes.
Over the years, we have had many band launches offering "curvy" options specifically to cater to our thick queens.  Although I think this is amazing, I have been left feeling that we may unintentionally restrict their expression. This gives the impression (for those who do not know better) that the bodies of women in plus sizes should be covered as if they were not as beautiful as those of smaller sizes.
I was on TikTok one day, and a follower dared to ask me to tag her when I posted the carnival costumes for "leaner" women.  As if a size 0 wouldn't dare choose a costume with more coverage.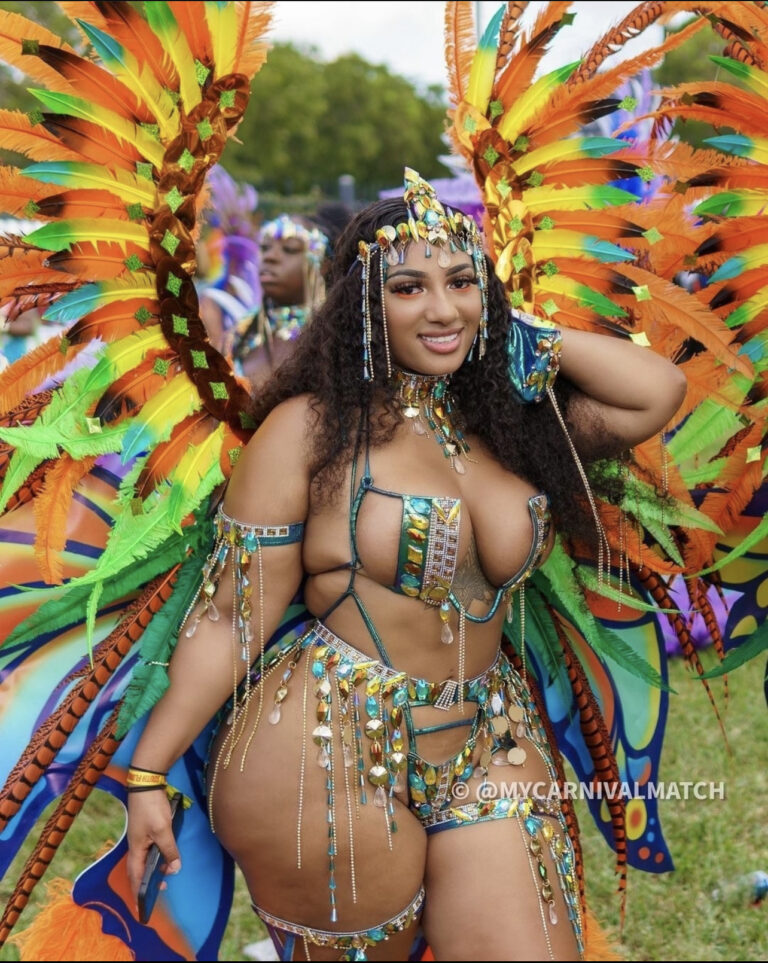 I was naturally irritated, but took the opportunity to stress that even "maga" girls will wear full coverage, just like a woman with a double-digit size will rock the hell out of a frontline costume and look stunning.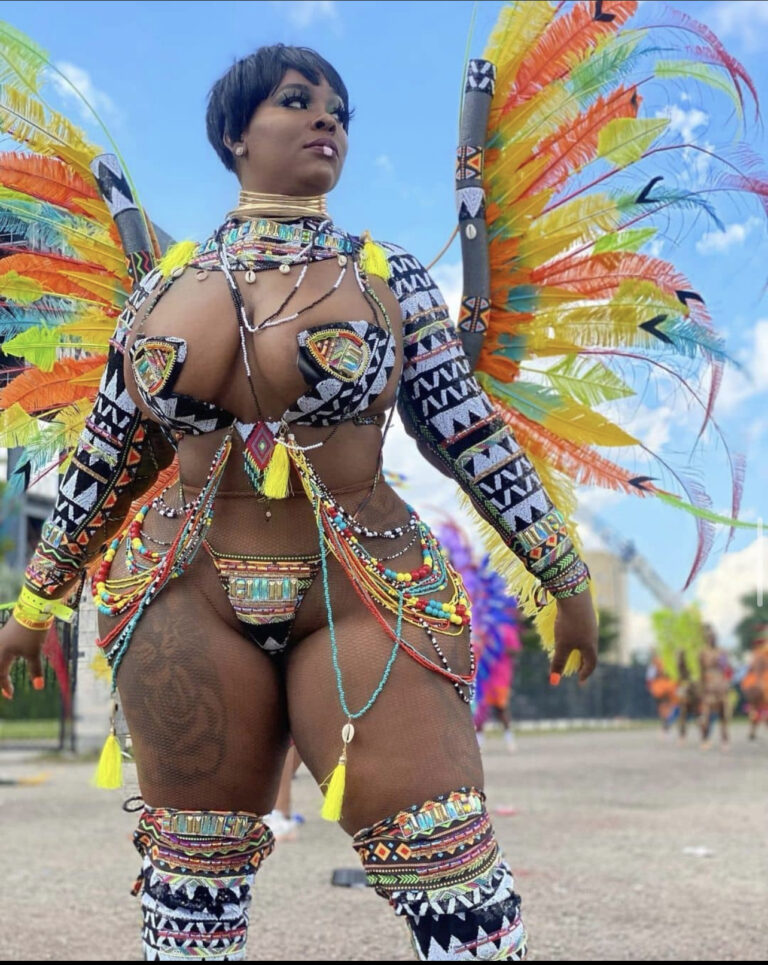 Plus size carnival costumes are essentially full coverage.
A frontline costume is commensurate with price and is all about how elaborate it is and not about who should wear it. Many plus-size (and not plus-size) women look to full coverage carnival costumes because they feel they would look their best with it. Some genuinely don't care for showing that much skin. In this body-positive experience, I would like to see our language about costumes shift from focusing on size to focusing on comfort level.
If you are plus size and want to wear a frontline costume, WEAR IT. If you don't see your size offered, you can contact the band directly. Most can and will accommodate you.
So, where can you get a full coverage costume? Damn near ANY band. For a list of costume bands, click here.
But while we are at it, I'll take a minute to nod to some of my favorite bands/designers with incredible plus-size carnival costumes. Or full coverage costumes, if you will. This is not in any particular order, and for the sake of brevity, I did not mention everyone on my favorites list.
Plus Size Carnival Costumes (Full Coverage)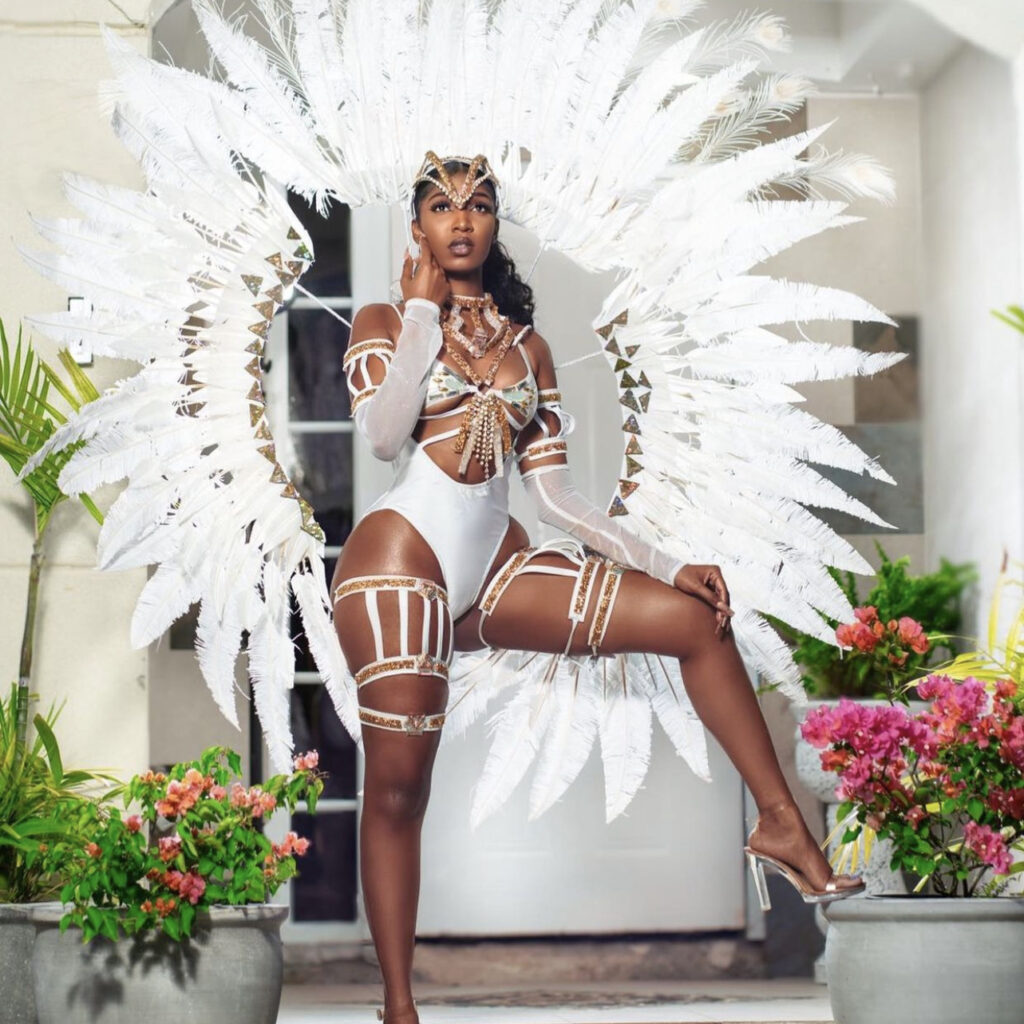 I got to jump with the Unity Mas band at Caribmask 2019.  The fabrics were intentionally chosen by the band leader, because it allowed people of any size to wear costumes with compression and stretch! The great thing about Unity Mas band is they launch for an entire year, allowing you to take your costume with them to play in different locations in the US at a reduced fee.  Be sure to check them out here.
Entice Mas is a brand new band that launched for the Atlanta Dekalb carnival 2022 with some beautiful full coverage carnival costumes.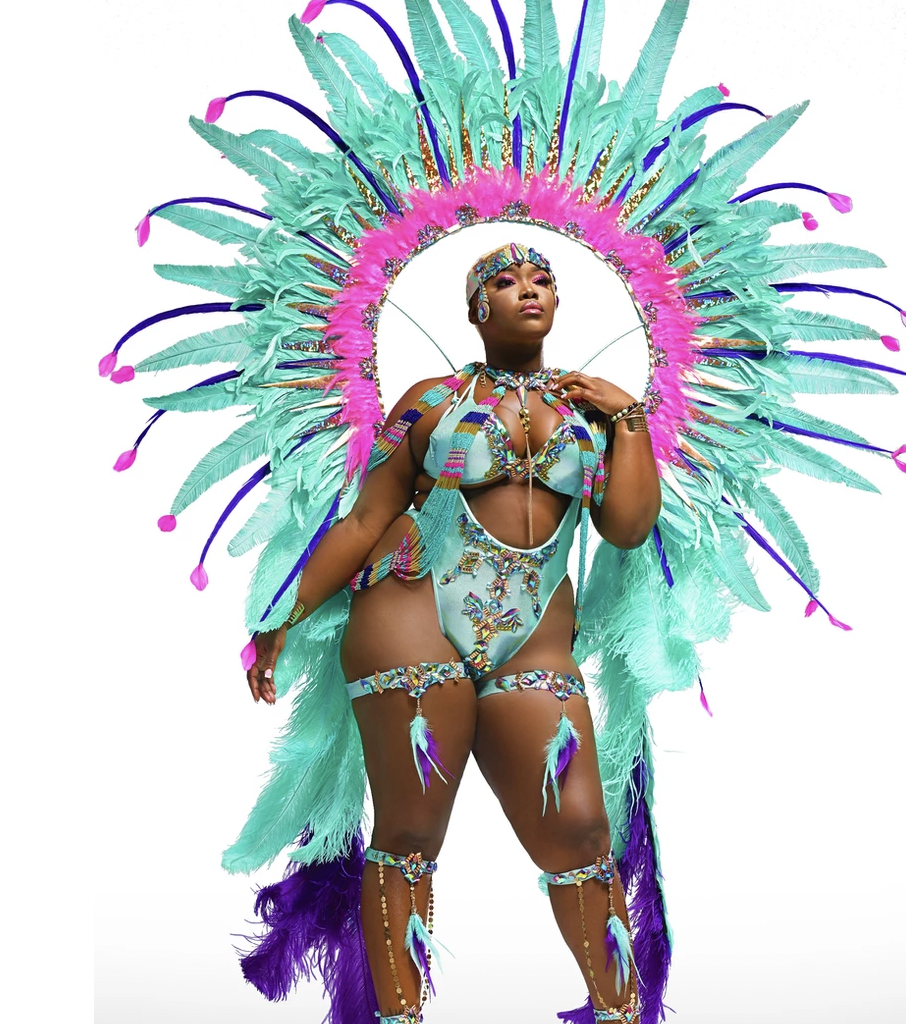 Mirage Mas is a band out of California but is also a traveling section.  They have had sections in Miami Carnival and Atlanta Dekalb Carnival.  Be sure to check them if you are looking to go to Caribana this year!  I appreciate Mirage Mas, because plus-size models are seen as much as smaller models (if not more).  Mirage mas has been consistent over the years showing that curvy girls can also be adorned in jewels and lots of feathers. And so,  Be sure to check them out here. Mirage Mas works closely with Makkan Designs, so check out the other bands he designs for.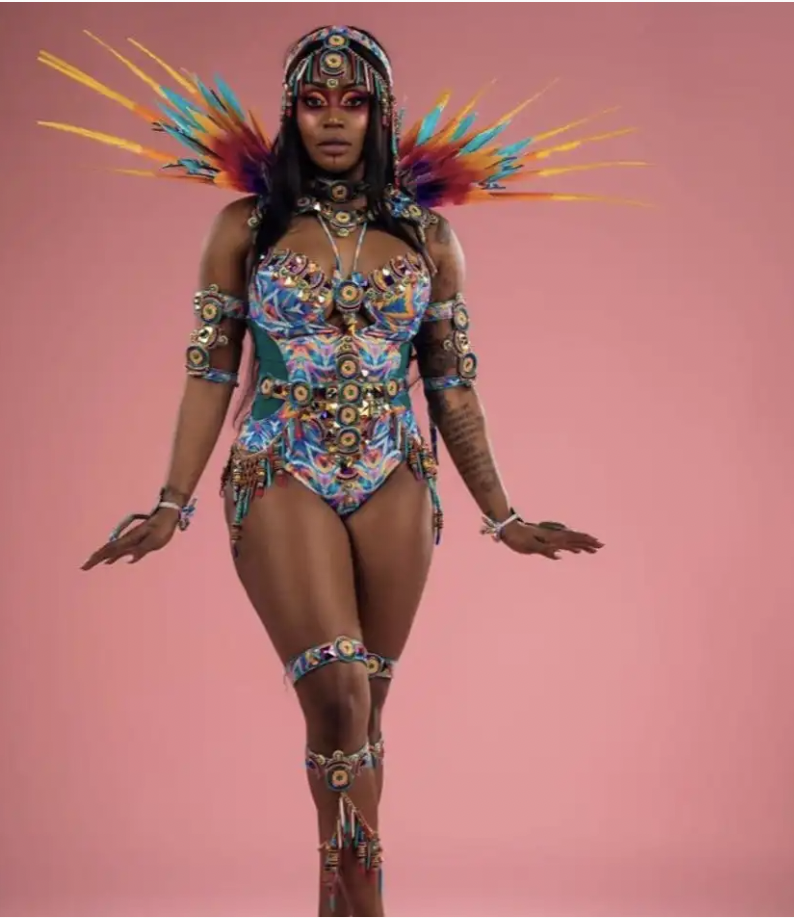 Every time Alejandro puts out a full coverage costume, I know it's going to be a banger.  What I love about his work is that he puts as much details into a full coverage carnival costume as a frontline!
Shift your thinking about plus size carnival costumes.
In conclusion, full coverage costumes are for everyone, just like anyone can wear front line costumes.  Another thing I want others to understand is that just because you want to wear something with more coverage does not mean you don't get to wear big beautiful feathers too! You can wear a full coverage costume and ask for frontline feathers.  It's important to communicate with the bands.  
I hope this discussion steers your search.  If you are a plus-size masquerader, just know you can wear whatever you want! It's all about your comfort level is.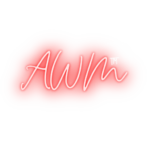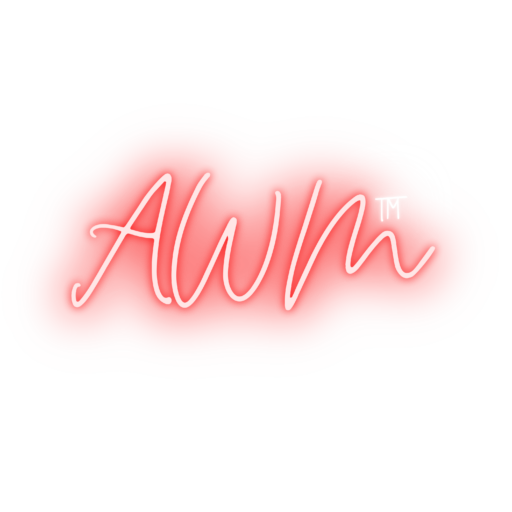 plus size