2023 will mark three long years since the last Trinidad Carnival. Some seasoned Trinidad revelers might want to try something new. Some of us may want to experience Trinidad carnival with the locals. Some of us will wait too long to take the leap and need to find a costume with a band SOMEWHERE.
When I started to research Trinidad Carnival, all I could see were the bands under the Tribe umbrella: Tribe, Rogue, Harts, Pure, Bliss, and Lost Tribe. So imagine my surprise when I discovered lesser-known bands!
Can't knock Tribe's marketing power, but there are PLENTY bands in Trinidad prepping to offer you (possibly) a cheaper and more intimate experience in 2023. Read on!
8 Trinidad Carnival bands you may not know about.
Exousia prides itself on being a customer-focused band. They offer superior customer service with a down-to-earth vibe to match. The band is launching their costumes on August 26th. Their theme this year is: "Sanctuary." So be sure to check them out!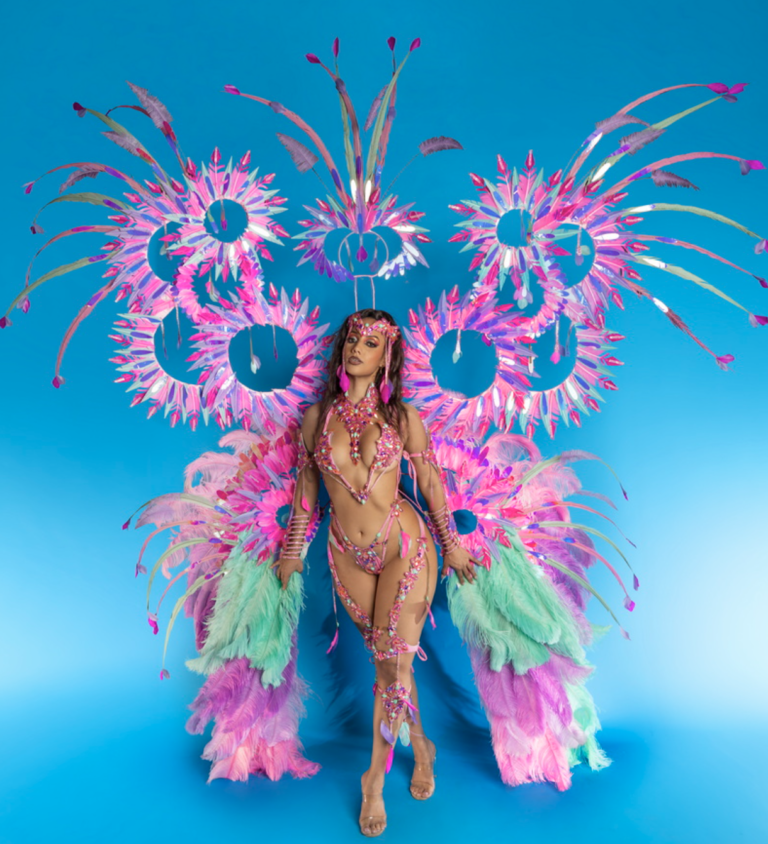 Ronnie and Caro has been around since 2008. This band is very well known in Trinidad and has done a lot of costume production for many of your favorite bands and sections. Ronnie and Caro already launched their costumes this year. The theme is: "This is Paradise". Ronnie and Caro pride itself in superior customer service for their masqueraders and quality costumes.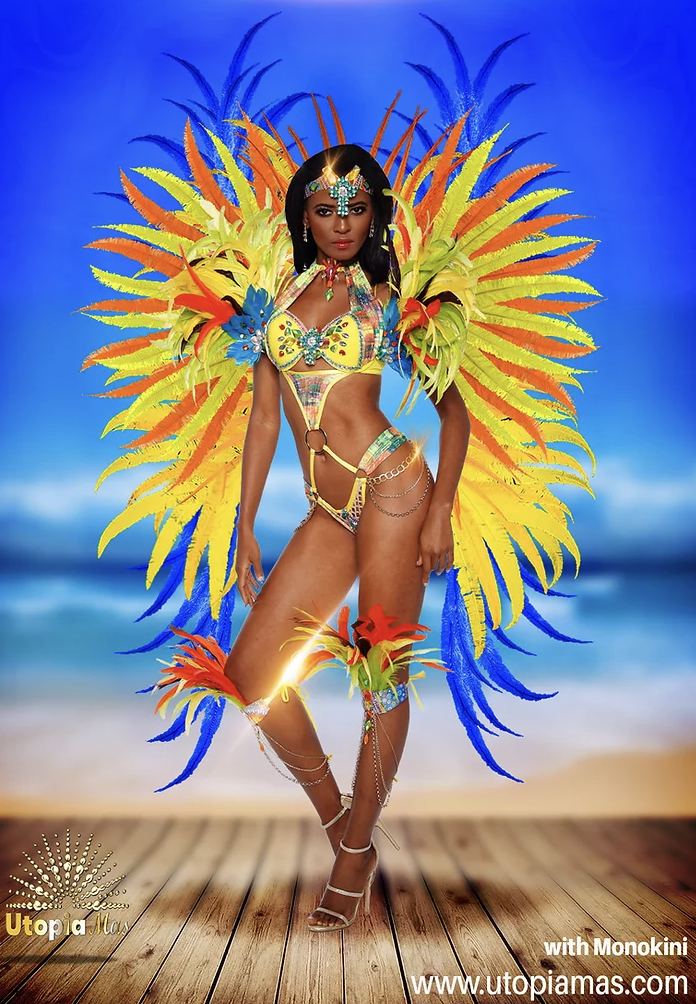 Utopia Mas' theme this year is: "Mas Kya Dun". Be sure to check out their website and social media links for more information.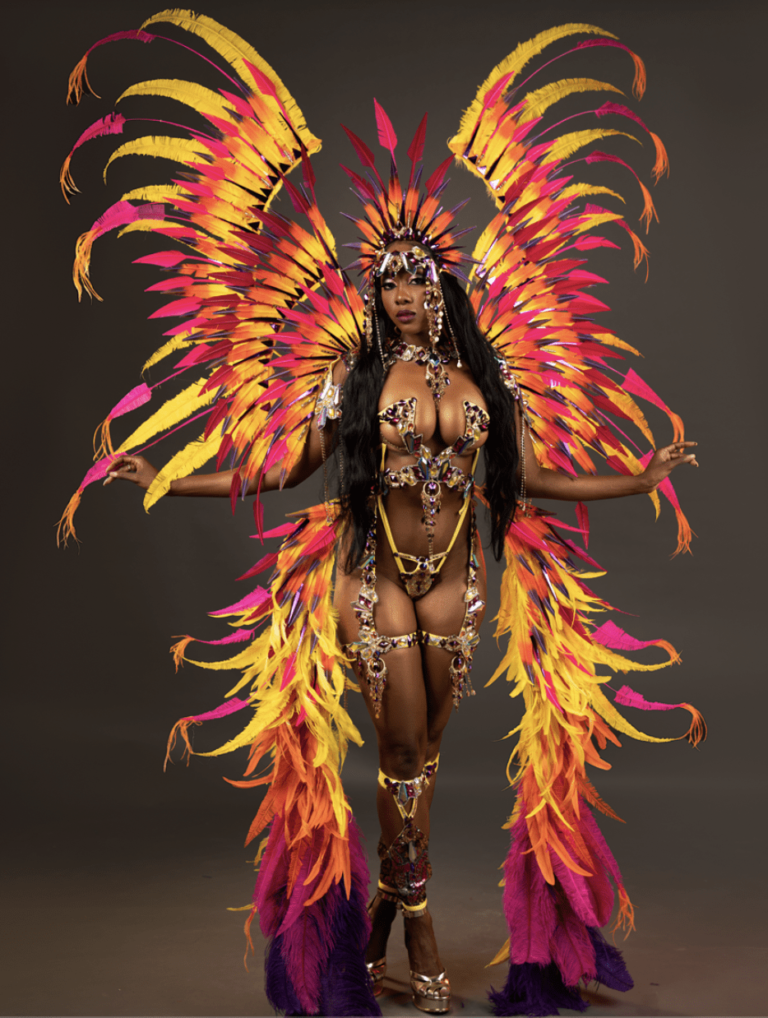 Paparazzi has been on my radar since 2018. Over time, I have noticed that the costumes compete with the popular bands, with a lower price point. In addition, some of the costumes are created by my favorite designers. So be sure to check out their options for Trinidad Carnival 2023.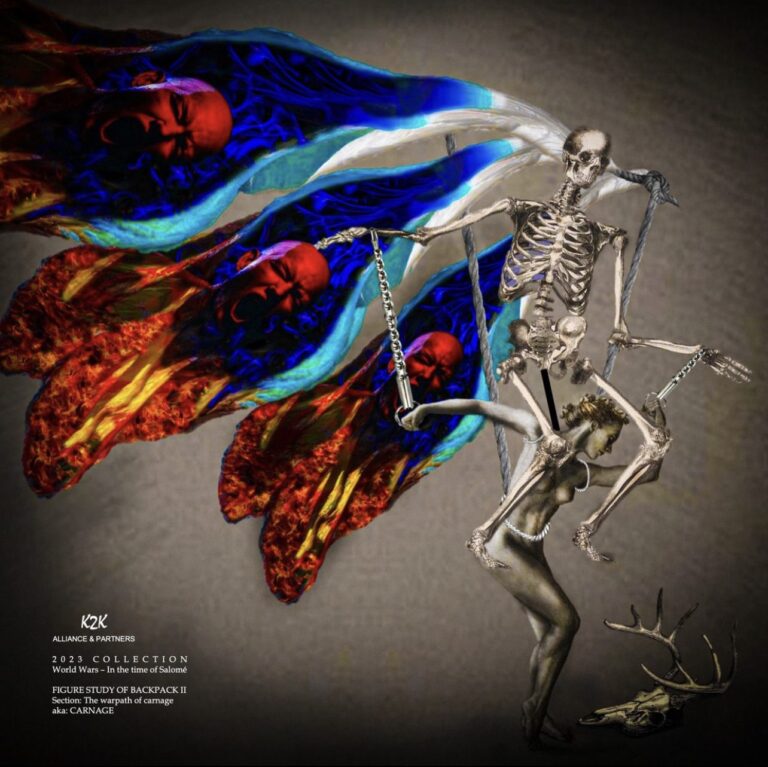 K2K screams "traditional, but make it luxe." K2K alliance offers a no-feathers, more traditional mas experience with costume designs you would wear when Trinidad carnival is over. This year's theme is "World Wars – In the Time of Solomé." Be sure to occasionally check their website and social media links for updates.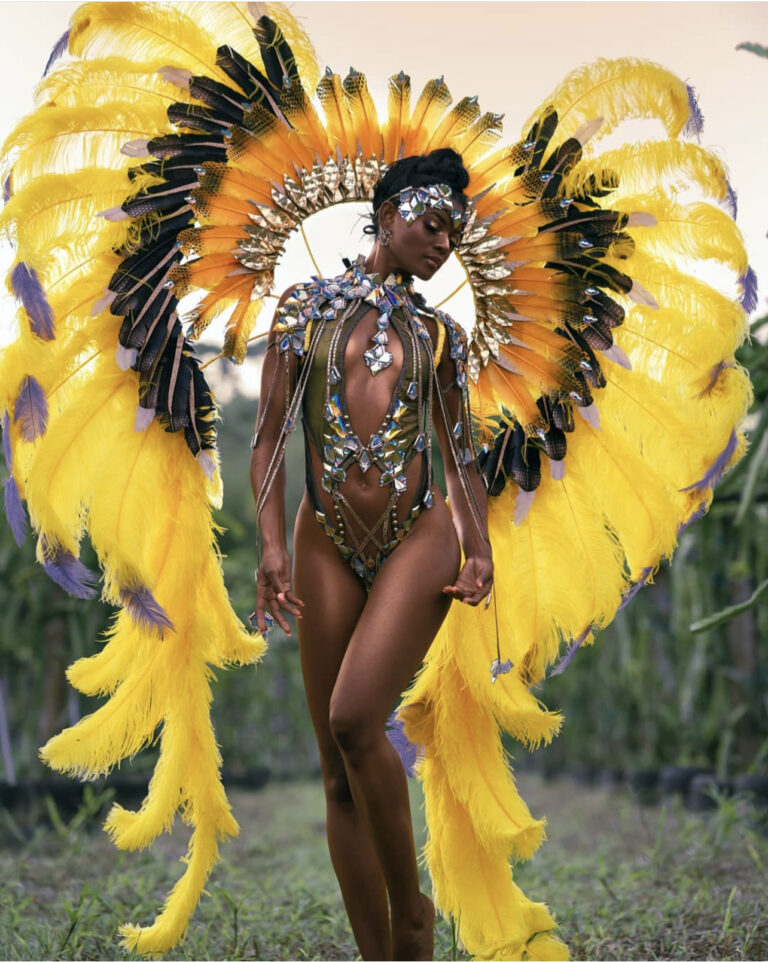 Avi and Jason do a lot of design and production for some of your favorite bands. But they also have a band in Trinidad! Jam Designs Concepts has designed some of my favorite costumes in the past year. I wore their design for Miami Carnival 2021.  They also power Vogue Mas as a band and its traveling section.  Be sure to check out their instagram for updates on its upcoming launch.
Newer bands/More intel needed...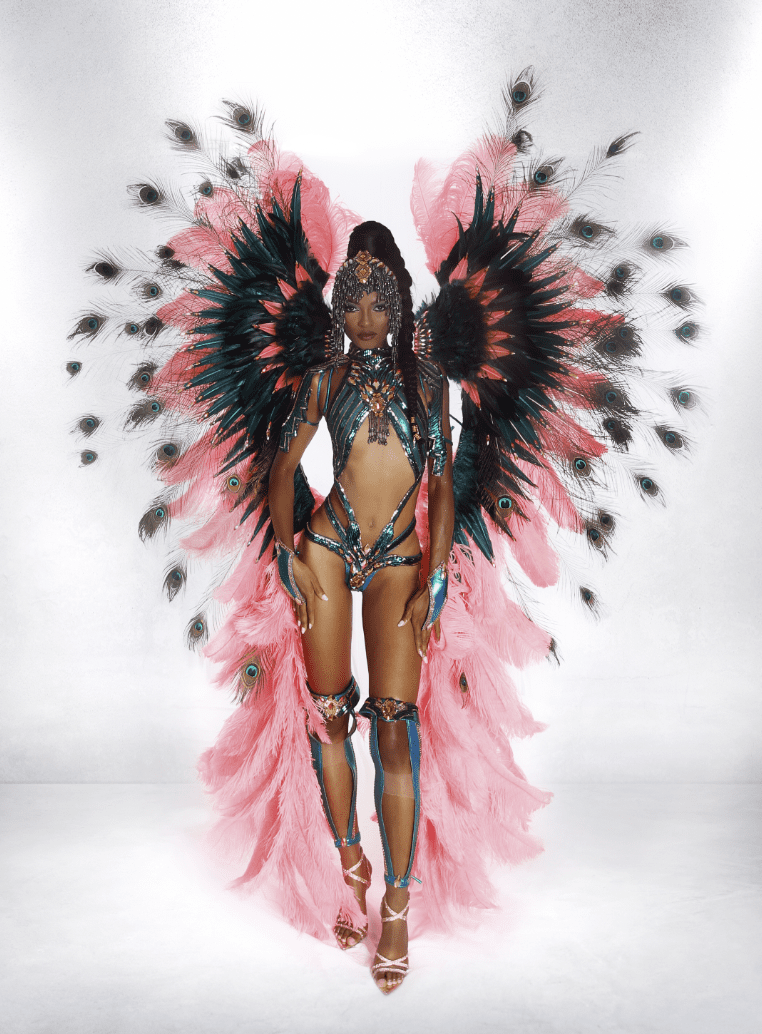 There are a couple bands on my radar, but I don't have a lot of information. , or they are very new. So be sure to check out the following periodically. I will update this blog when I get more information:
Showtime Carnival – Theme: Metamorphosis
I Hope this quick blog expands your vision beyond the big Trinidad Carnival bands!
Besides, the less popular bands deserve love too! So, which less popular band would you consider jumping with in 2023?
I will be headed to Trinidad next year, but I have not decided my band. So keep your eyes peeled. You'll never know where I will turn up.
If there are other less popular Trinidad Carnival bands I may have missed, comment below!