The Miami carnival parade will take place on October 8, 2023, from 10 AM – 12 AM. Other events include Panorama on October 6th, and J'Ouvert on October 7th.
Miami carnival is known as the "warm-up" or introduction to Trinidad carnival's festivities, gathering approximately 30,000 revelers in 2021. If you are new to carnival, this experience is the one to exercise your FOMO on. Since this blog will be lengthy, I have added hyperlinks to take you exactly where you might want to go. Otherwise, read on!
Note: This blog contains affiliate links, but I love to showcase brands and services that I have used and been happy with. Thank you for your support!
How is Miami Carnival different?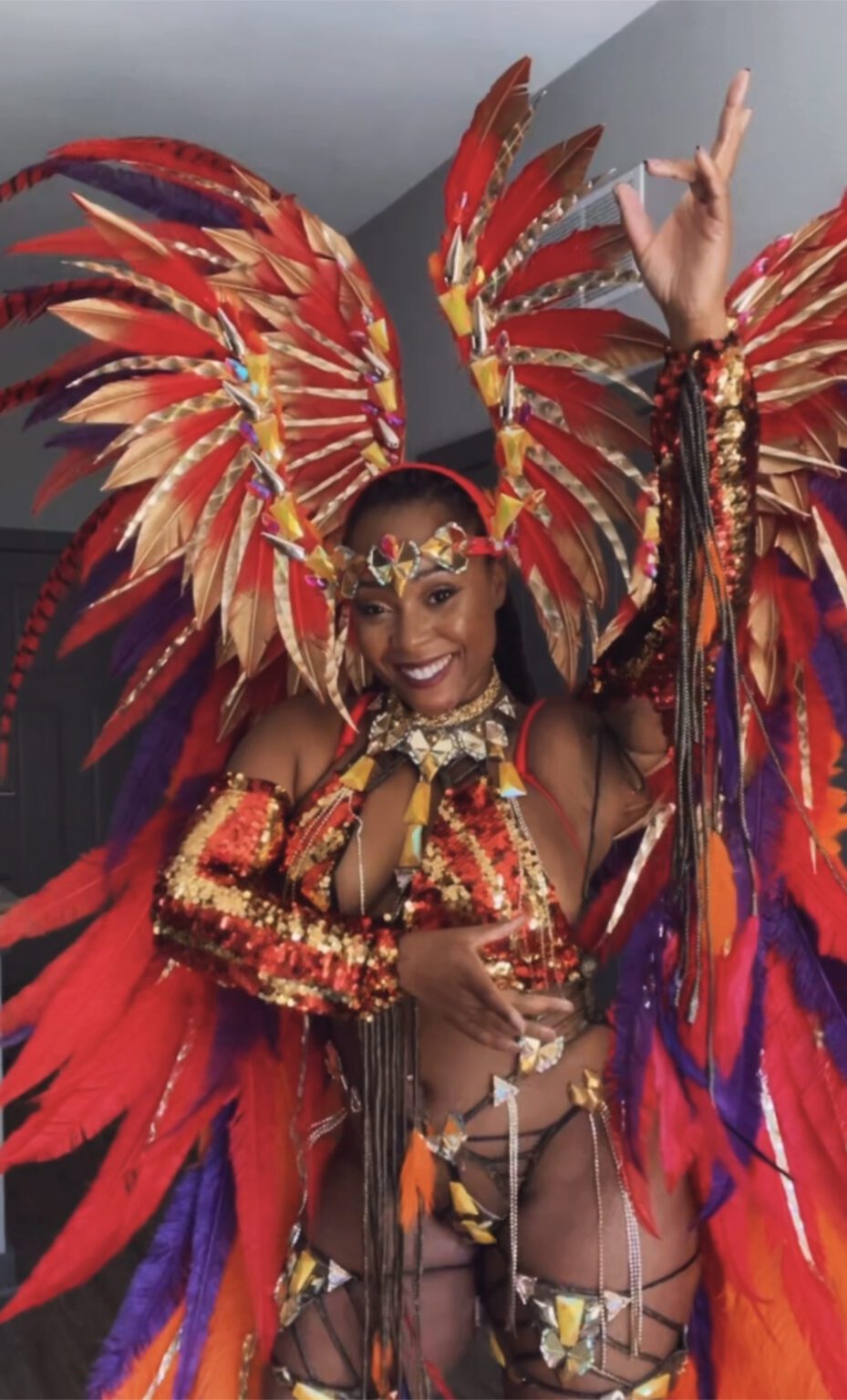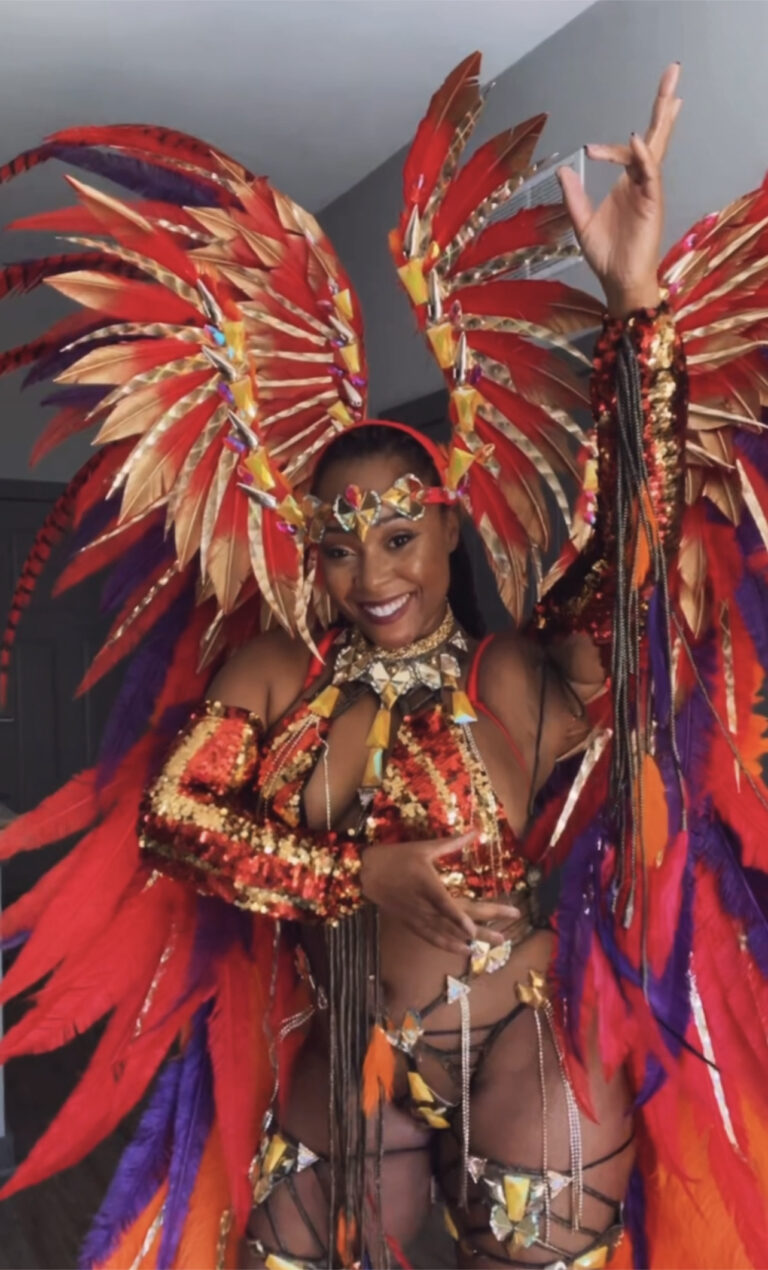 If you have ever participated in Carnival in other states or island countries, you would be used to the feeling of an open road with spectators to your left and right.  There is something magical about witnessing smiling faces and taking pictures with infants and children.  You might even buss a wine on a spectator! Some of my fondest memories of Mas are the kind words and celebrating with the onlookers.
One of the most important things you should know is that Miami Carnival is NOT A STREET PARADE.  The festivities are held within the Miami-Dade County Fairgrounds, an 80-acre facility that accommodates shows, festivals, and concerts.
In the United States, many carnival parades are just a few hours long, ultimately leading to a Carnival Village, so the city roads reopen while the festivities continue.  In contrast, Miami Carnival's venue accommodates an ALL-DAY PUMP, which is why many will argue it is a great test to see if you can withstand Trinidad Carnival's rigor.
Getting to Miami Carnival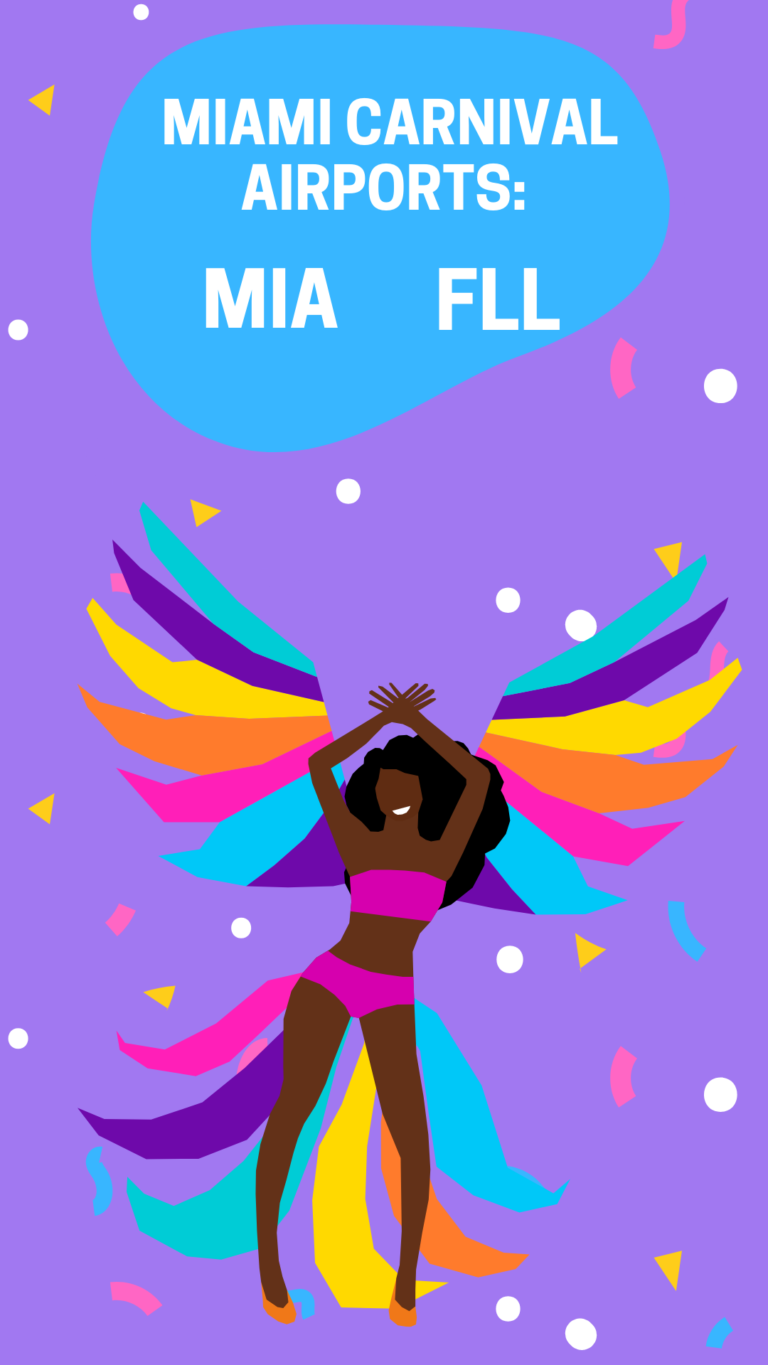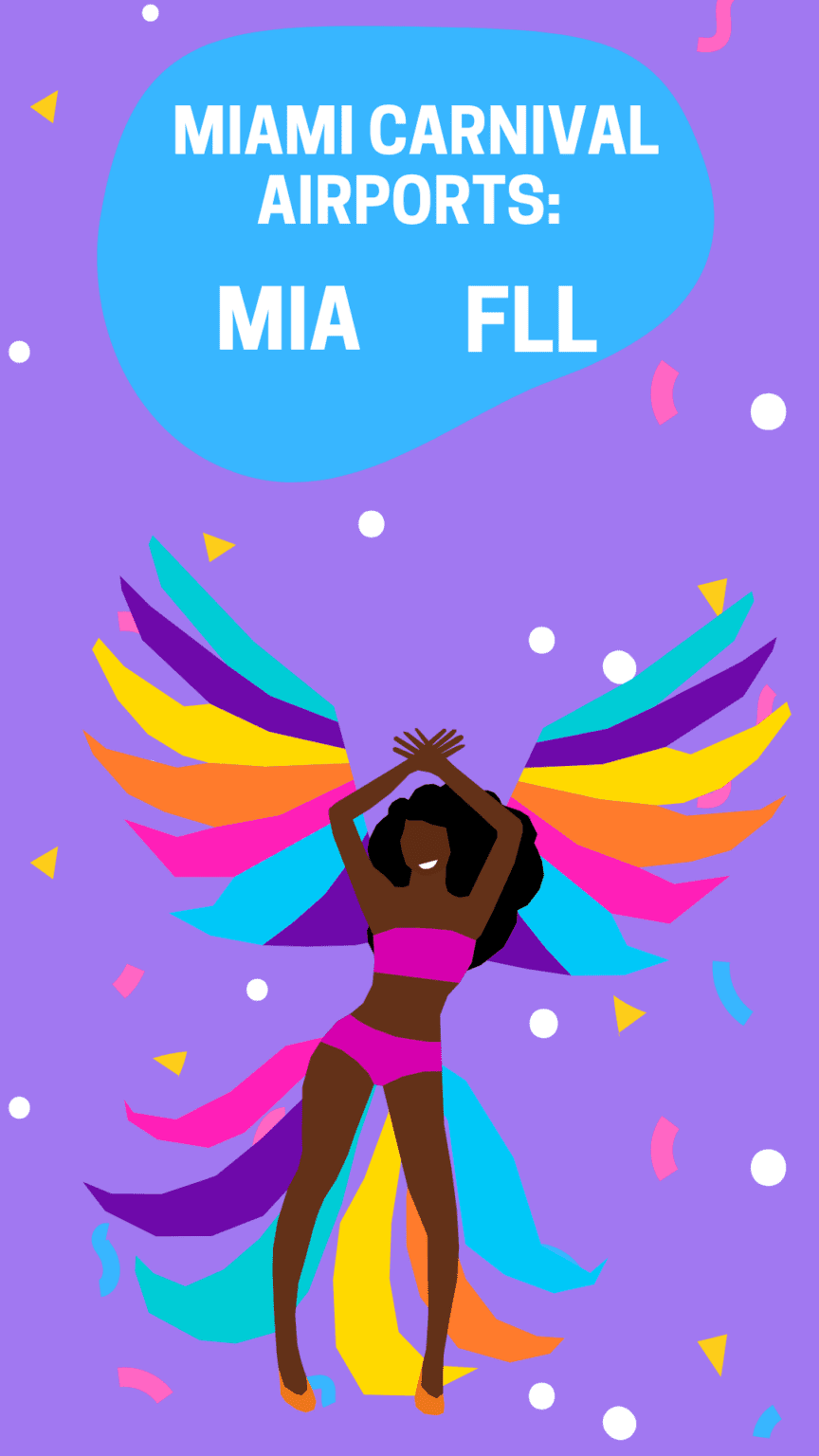 Miami hosts an international airport (MIA), so getting there at a reasonable price point is possible, even with raging ticket prices.  Alternatively, you can also fly into Fort Lauderdale International Airport (FLL), which gives you good commute time, especially if you are staying near that area.  Orlando International Airport (MCO) is almost four hours from Miami, so I don't recommend you fly there unless you have other plans with benefits that outweigh the potential inconvenience.
If you drive to Miami, know that your traffic laws may differ from your home state.  You CAN turn right at a red light (unless indicated).  School zones are 15mph, and residential districts are 30mph.  All passengers must wear a seatbelt, and children under 5 must be in a car seat. It is also okay to pass other vehicles on the left AND right.
TOLLS.  Miami is full of them.  The Palmetto Expressway (826) and Interstate 95 (I-95) are free highways.  Note that I-95 ends south of downtown and turns into US Highway 1, also free.  Miami's toll roads are the Florida Turnpike, Dolphin Expressway (836), and the Airport Expressway (State Road 112). Most, if not all, rental car companies in Miami already have the electronic SunPass device attached to the windshield. If you are driving a rental, you will pay the bill after turning in your vehicle, and the rental car company will charge your card on file without advanced notice.  If you are driving a personally owned vehicle, you will be sent a bill.
I-95 may be a free road, but paid express lanes are available if you want to bypass heavy traffic.  To use I-95's northbound express lanes, you need a SunPass and meet carpool rules (2 people in a vehicle).  Just know that once you hit that express lane, you won't be able to exit the highway for seven miles.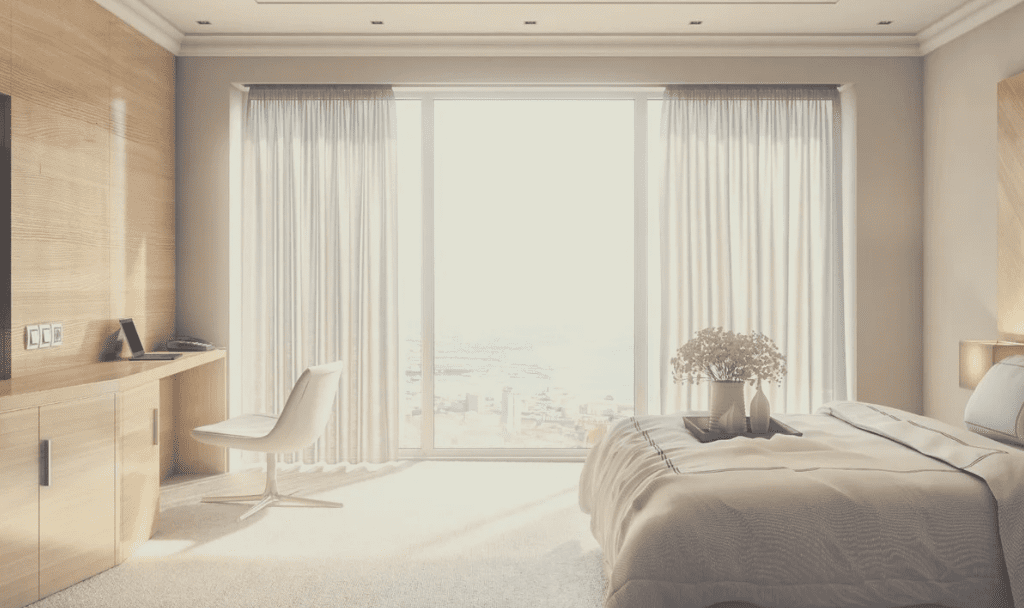 When people ask where they should stay, I often ask them what is most important: Do you want to be close to the fetes, or do you want to be close to Carnival?
The booking.com widget below will help you find accommodations near the parade.
Many people also stay near the Hollywood area, about 45 minutes to downtown Miami, but a reasonable drive to many popular parties, especially J'ouvert and SSS Blue. You can check out the Booking.com widget below for a map of accommodations in that area.

AirBnB's are also a great option, but I am personally not the biggest fan as a solo traveler.
Participating Masquerade Bands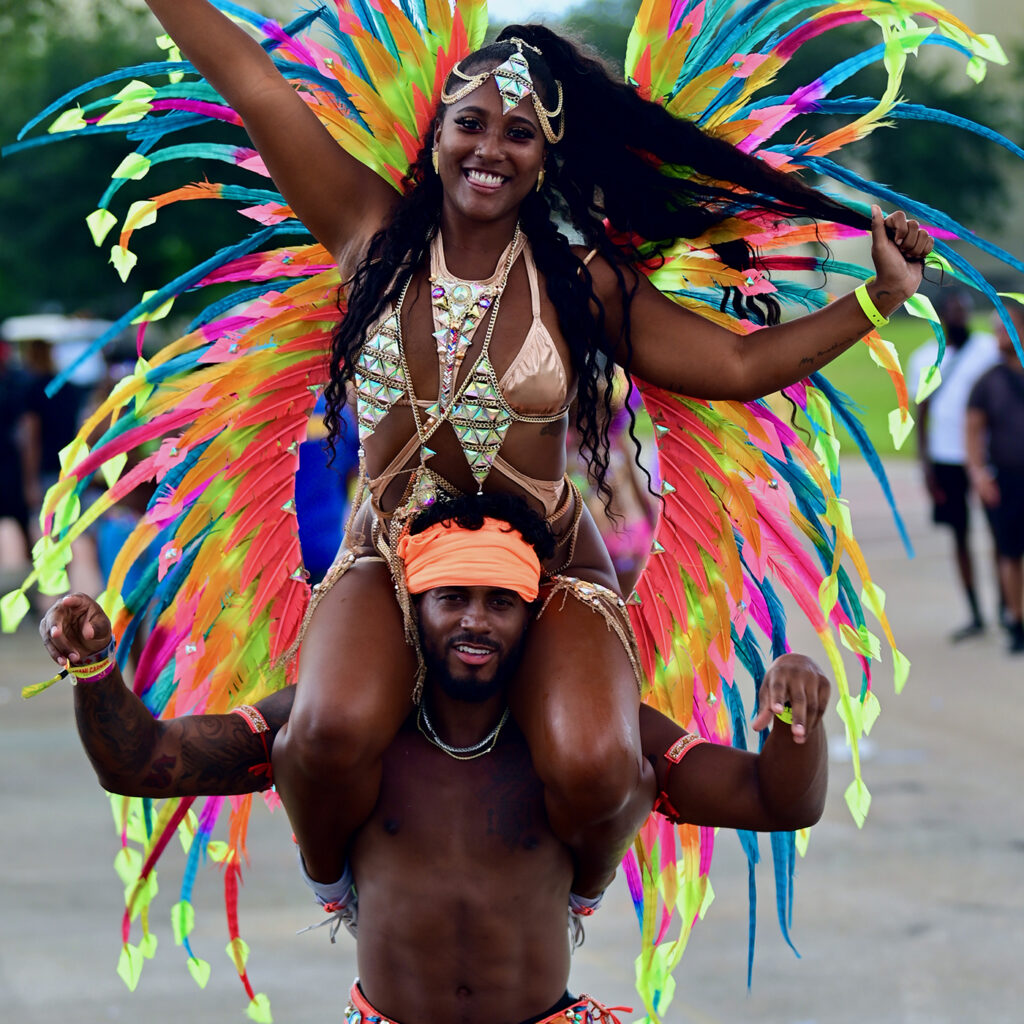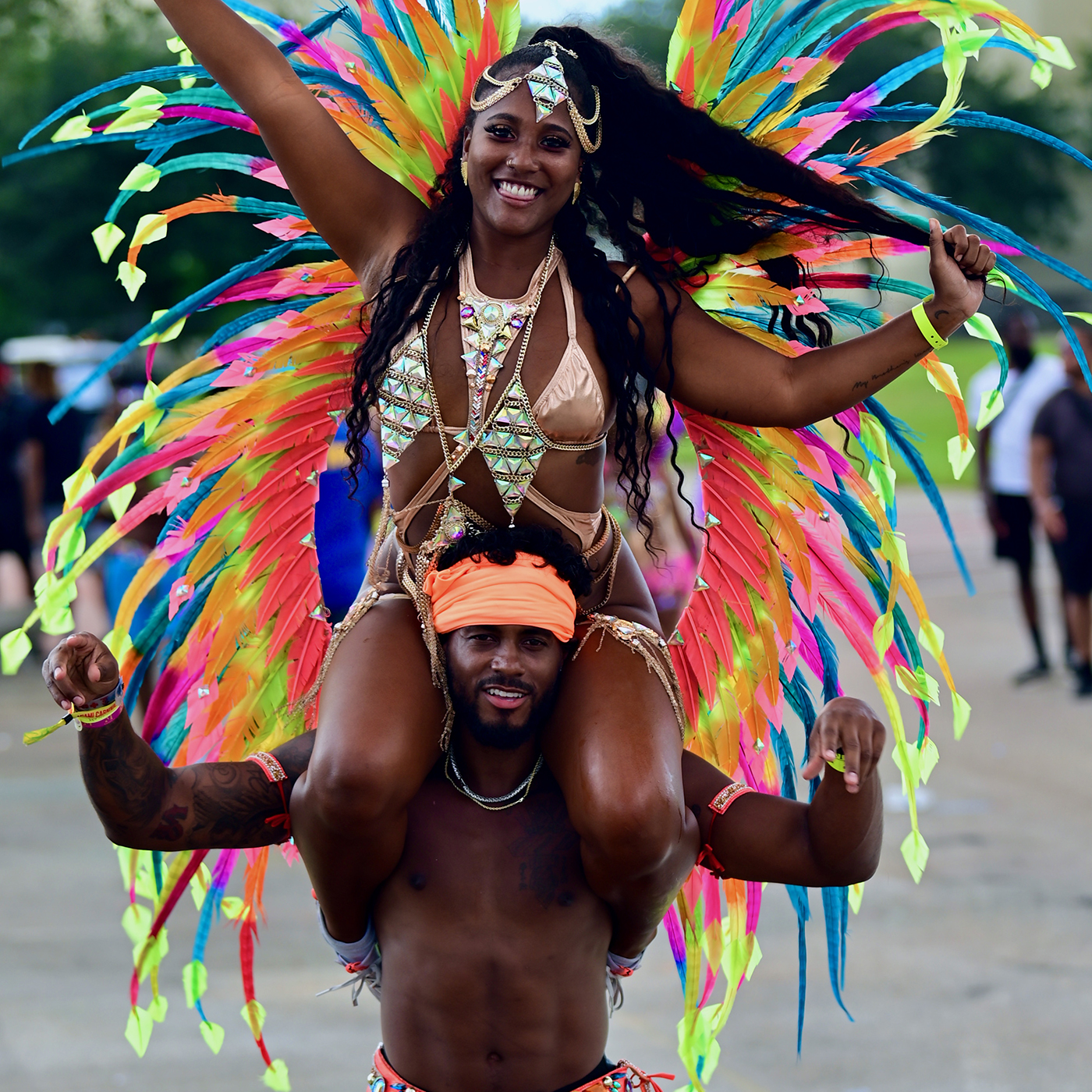 To participate in Miami carnival, you MUST register with a band by purchasing a costume package.  If you are interested in spectating this year, you can purchase a ticket here.  Detailed below are the participating Miami Carnival 2021 Bands (listed in alphabetical order).  
Bajan Fuh Evah
D Junction Mas
Euphoria Mas
Freaks Mas – **You will see in in Canboulay Mas' section this year** To view their costumes, click here.
Fusion Mas (sponsored by Stronjeh International)*
Generation X (GenX)
K-Paya Carnival*
Mascots International
One Island Mas Band
Party Room Squad
Ramajay Mas
Revel Nation
Savage Mas
Wassi Ones
Participating J'ouvert Bands
Cocoa Devils International
Dutty Pleasures
Dysfunctional Chaos
Jab in D'junction
Jamdong Management
JuJu Nation
Last Band Standing
Lily White J'ouvert
Ram Jam 4 Life
Red Antz*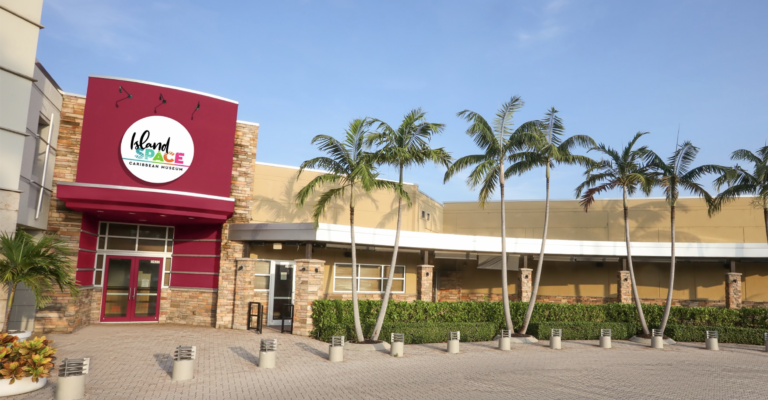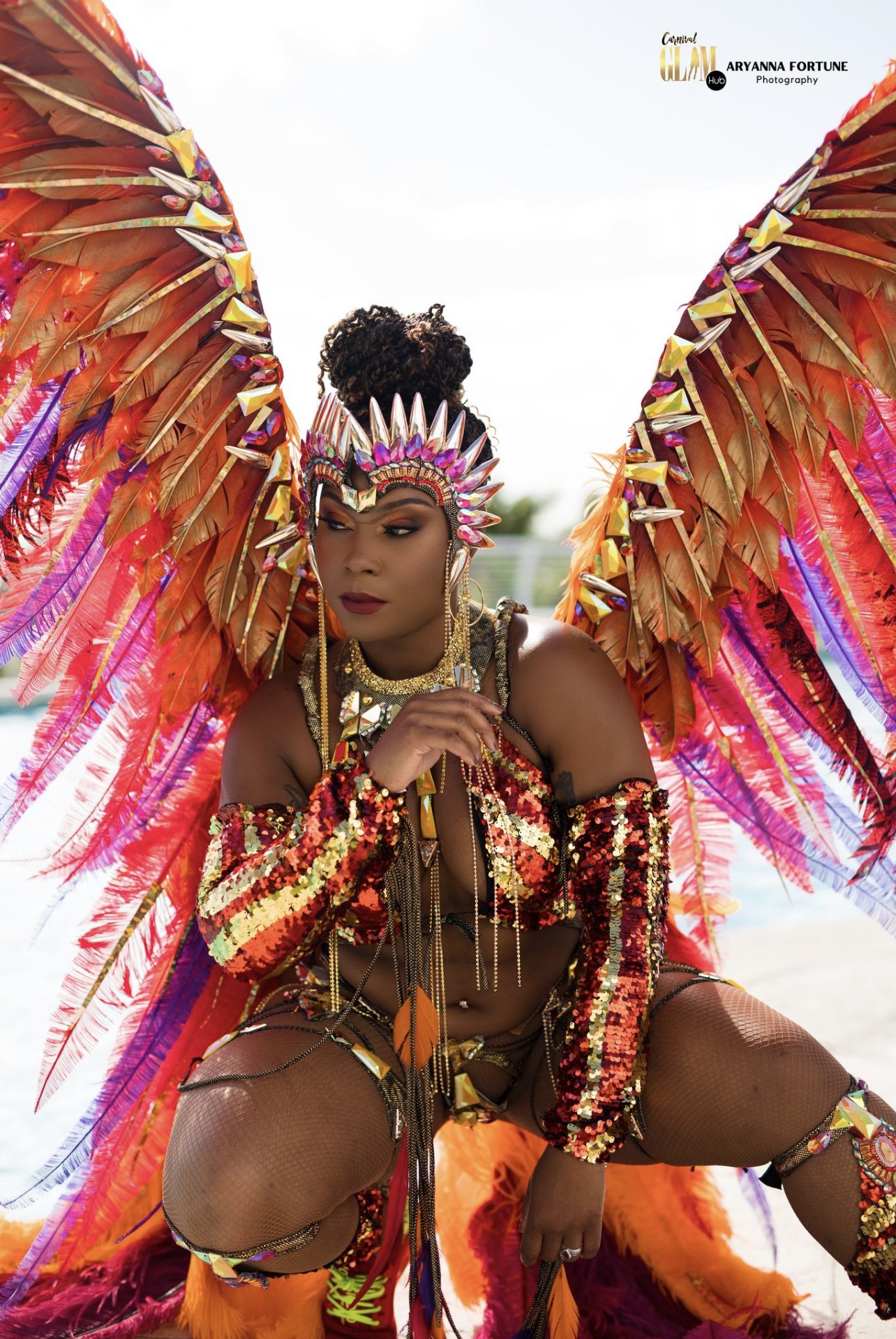 Carnival costumes are beautiful, so it's no surprise that many strive for that highly polished appearance.  Having used this service in Trinidad and Miami, I highly recommend Carnival Glam Hub (GCH)! To read my review, click here. 
Carnival is definitely not the place or time to stress over a makeup artist stuck in traffic, or one that cancels at the last minute.  Eliminate that stress and book with them instead!  
GCH offers carnival hair and makeup services, including access to a changing room and dressing assistants.  I was served mimosas while I got my makeup done, and had the option of ordering breakfast.  After my makeup was done, I got to do a mini photo shoot and received photo proofs in four days. You will NOT regret it.  To book with CGH for Miami Carnival 2022, click here.
In my honest opinion, the fetes surrounding Miami carnival are what make the experience so great. Below are a few of my favorite fetes.  Be sure to check back here frequently for updates:
SSS Blue
Citrus
Soca Brainwash
Viva la Carnival
Other well-known fetes for Miami Carnival include:
Bacchanal Beach
Big Phat Fish
_uck Work
Entice
Glasshouse
Revive
Travis World
Tribe Ignite
Trini Jungle Juice Arrivals
Vale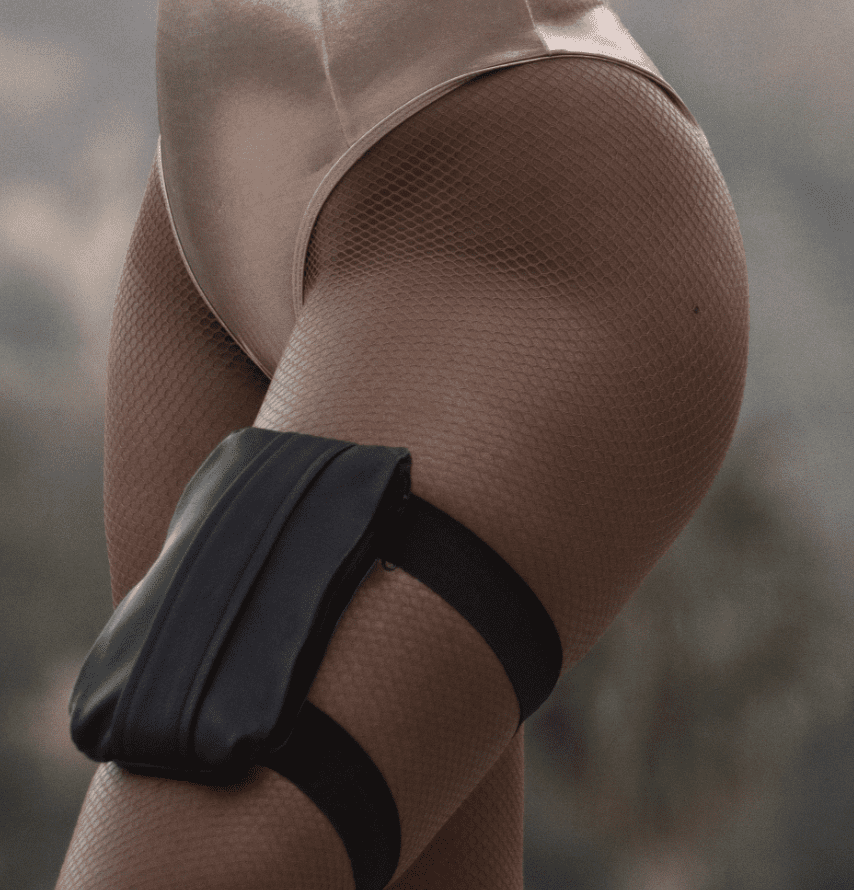 Having the right accessories will make carrying your things around while you fete an absolute breeze. Click the names below to check the websites.
Check out my Amazon idea lists (click the hyperlinks below):
Below are some general tips to mentally prepare you for the Miami Carnival experience, including, travel, fetes, and accommodations.
Get a rental car. Getting to and from the airport, fetes, your accommodations, and costume distribution points will prove lengthy rides.  If riding in an UBER during the Columbus Day holiday, the rides will definitely rack up and exceed the cost of a rental.
Expect a lengthy drive to EVERYTHING, and understand that the roads are packed at all times of the day.
Traveling with a crew? Rent an SUV. You can take down the trunk space for luggage and leather backpacks.
Book everything early. You are already at a disadvantage because Miami Carnival is held during a federal holiday.  The sooner you book, the lower your travel costs will be.  (To learn how to save money by accruing airline miles, click here).
Pack a masquerader kit (click to go to my amazon idea list).  It contains essential items to ensure you are prepared for mishaps that can happen with your costume. You will find below my YouTube video on 
Mentally prepare to do some walking before the parade begins. Depending on when you get to the fairgrounds, you may be in for a seriously long walk. Wear comfy shoes!
Get yourself mentally prepared for "choke" points at the fairgrounds. There are 2 or 3 points where security validates wristbands as you move through the carnival experience.  This creates a bottlenecking situation where people can push or shove to get through.  If you cherish your large feather pieces, you may decide to wait at the back of the crowd to get through. OR! To be honest, Miami Carnival may not be the place for you to wear one.
Depending on how large your band is, things may get a bit tight. If you have claustrophobia or PTSD (like me), you may want to register with a smaller band.  Some of your much larger bands include Ramajay Mas, Freaks Mas, and One Island.
Although October is not one of the hotter months in Miami, the humidity there is very real. Stay hydrated, and consider packing a portable fan to keep you cool. 
Frequently Asked Questions (FAQ)
How do I get a costume?
You get a costume by simply registering with a band of your choice. For more details on getting started,
click here.
2. When will the band ship my costume?
Mas bands do not send your costume to you. You must pick up your costume at designated distribution dates and times. Expect the mas band to release their distribution schedule two weeks before the carnival parade.
3. Can I wear a costume I already own to participate?
Nope! You must purchase a costume package from a mas band participating in Miami Carnival this year. When you pick up your costume, you will be provided wristbands for food/drinks and parade access. The fairgrounds are strict. No wristband, no entry. Even with a costume on!
4. I purchased a costume, but now I can't go. What are my options?
So sorry to hear! Unfortunately, your funds are not refundable once you place an order. Get in touch with the band immediately. Most will help you sell your costume via social media posts. Some bands may also have resold portals. Miami Carnival is in high demand, so your chances are selling are good if you are persistent.
5. I bought a ticket to a fete, but my band scheduled their distribution at that time! What do I do?
This is a widespread occurrence with Miami Carnival. No fete overrides making sure I get what I paid for. A fete isn't jumping right away, so maybe you can pick up your costume and head over. Alternatively, you can consider leaving the fete early to go to distribution. Oftentimes, mas bands will hold distribution makeup dates. If your fete is a boat ride… Well, that is another story.
There are some costume concierge services. They will collect your costume for you and deliver it to your door. The first time I used a concierge service, I received it after 4 am because she had so many to deliver. To top that, they picked up the wrong sizes, and I had to make it work, as the band was not willing to help (because once you sign that you got what you were supposed to, it's a done deal). Running a concierge for an event as significant as Miami requires an extensive logistical system. I am not 100% confident that everyone using a concierge service will be satisfied with their experience. To be fair, the success of a costume concierge heavily depends on timely costume delivery from the bands.
Alternatively, if you are going to Miami under a travel concierge, they will likely collect your costume for you.
6. How much do costumes typically cost?
The lowest I have seen for a costume (backline) was about $400, and the highest I have seen for an ultra-frontline costume was $1800. A men's costume starts at about $400. The good news is that you don't have to pay it all upfront for most bands. Some bands require a $250 deposit, some ask for 50%, and some may ask for a base deposit plus the cost of your add-ons.
7. How do I get my feathers home?
You have a few options! Be sure to check out my blog here.
Whew! That was definitely a lot of information to go through! I hope this gets you well on your way for getting down the logistical aspect of Miami Carnival.  If you want to know about what necessities you might need, click here.  I can't wait to see you on the rod!