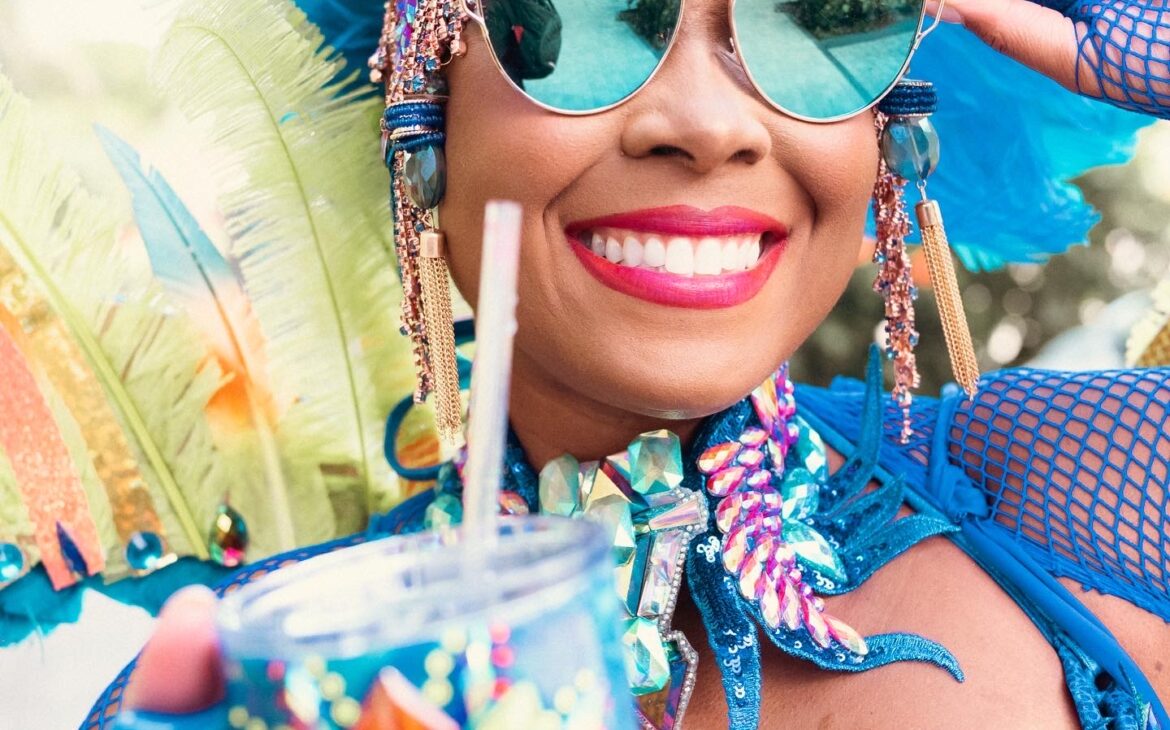 Attending Jamaica Carnival has been on my list since 2019. Unfortunately, COVID-19 had other plans. Jamaica Carnival returned in 2022 with 103 days' notice, leaving many Xodus masqueraders with a bad taste in their mouths.  Having been robbed for over $800, I swore Jamaica Carnival off. Luckily, GenXS is now on the scene and arrived with a bang.  Below is a quick recap of my Jamaica Carnival 2023 experience.
The AC Hotel is a Marriott-branded hotel in the heart of Kingston, Jamaica. It is a 20-30 minute ride from Kingston International Airport (KIN).  I loved the hotel's ambiance, and the rooms were very cozy.  The hotel staff is professional and highly accommodating.  As a Marriott Platinum elite member, I enjoyed a complimentary hot breakfast every morning. I used my membership benefit that gave my crew $10 off their breakfast daily, reducing their cost to $15/day.  I tried the a la carte breakfast menu the first day and was underwhelmed.  The breakfast buffet served provision, ackee and sailfish, and other authentic Caribbean tastes, which I immensely enjoyed more than the Americanized a la carte menu options.  Lunch and dinner had their hits and misses, but the Oxtail was on par. Regardless of the food quality, all of the waitstaff was friendly and professional!  The AC Hotel is a beautiful spot to rest your head, but I would have sought food elsewhere if I had more time.  Overall I do recommend the AC hotel. Click here if you'd like to check it out for future bookings.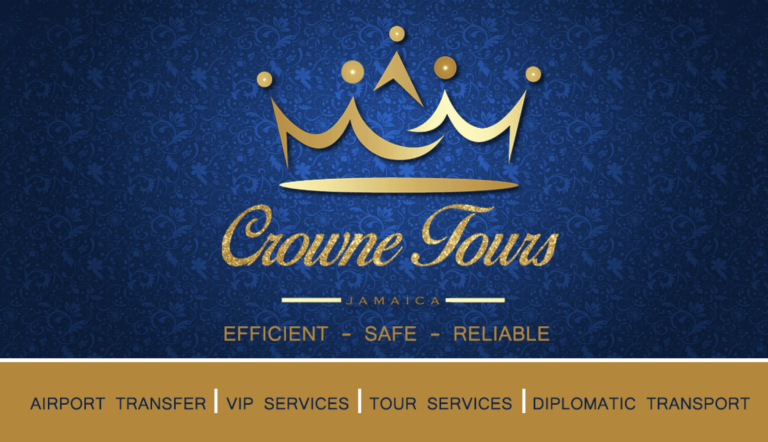 I take safety very seriously. I was connected to a service in 2019 and stayed in touch over the years. Unfortunately, I started to experience what I consider to be red flags as I got closer to travel. So I switched to another service within hours of landing. I connected with Crowne Tours Jamaica. Lorenzo provided details and pricing of his services and a photo of himself. He also offered a picture of his vehicle, which made me feel more at ease.
Lorenzo greeted me just outside the airport with a smile and a sign with my name on it. He was highly responsive, even to last-minute requests. Lorenzo ensured transportation was available wherever we went, even if he couldn't do it personally. He and Errol provided laughs and great conversation with each comfortable ride. The plus side to his service is that I could pay him via credit card machine at the end of the trip. He even accepted American Express. I intend to return to Jamaica on vacation and know that Lorenzo and Crowne Tours are my go-to's.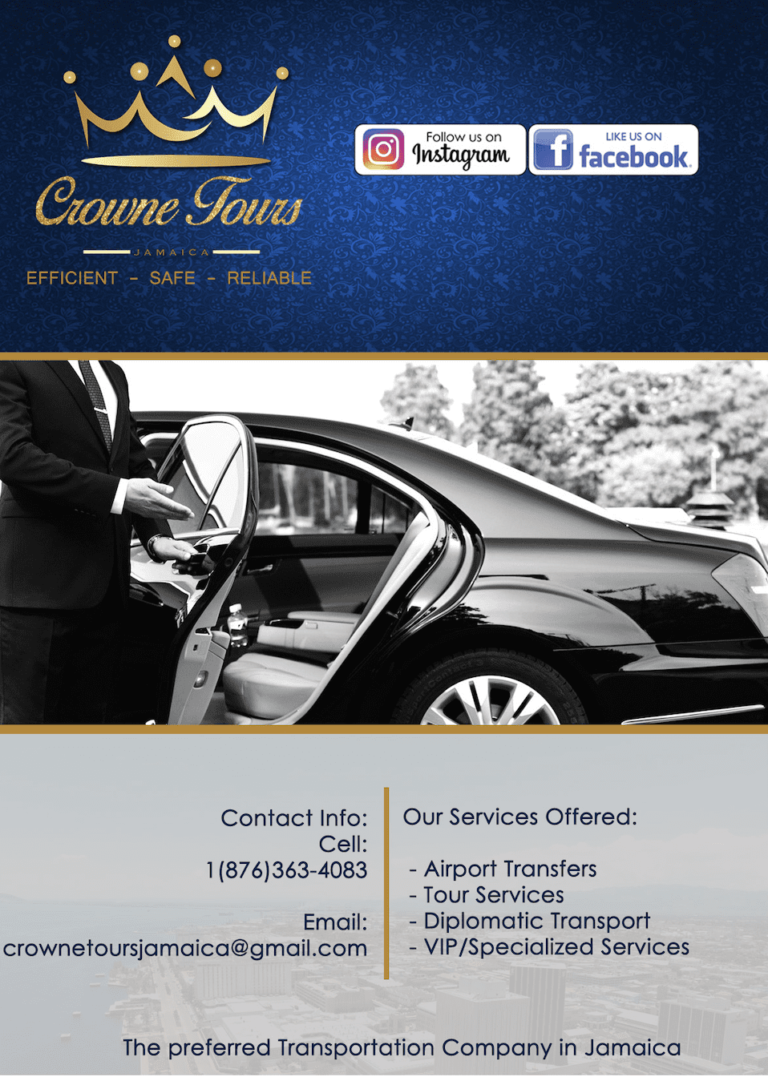 On Friday, I attended Soca Brainwash. I purchased the early bird ticket for $127 (fees included). The theme?  Jamrock Samba. I expected everyone to wear soccer polos and samba-inspired wear, but I decided to do things differently.  Inspired by the Bahia women of Brazil, me and my road partner donned head wraps and bright jewelry.  
The venue was colorfully decorated with large flowers and colorful panels. The customer service is exactly what I have always experienced at Soca Brainwash, with plentiful top-shelf liquor options. The crowd was energetic as we enjoyed Soca music was splashes of Dancehall and Reggae.
Sunnation was one of my favorite events during Trinidad Carnival. Unfortunately, I arrived late and missed the perks, such as a parasol and a wooden cup. The early bird ticket for Sunnation Jamaica was about $145, so I ensured we arrived at a reasonable hour to get my money's worth. Bathed in soft yet colorful fabric, the venue was cozy and relaxed. After snapping photos, we enjoyed the top-shelf alcohol options and soaked up the vibes.  Grace purchased us a table for $25, and the roving attendant was very kind and attentive.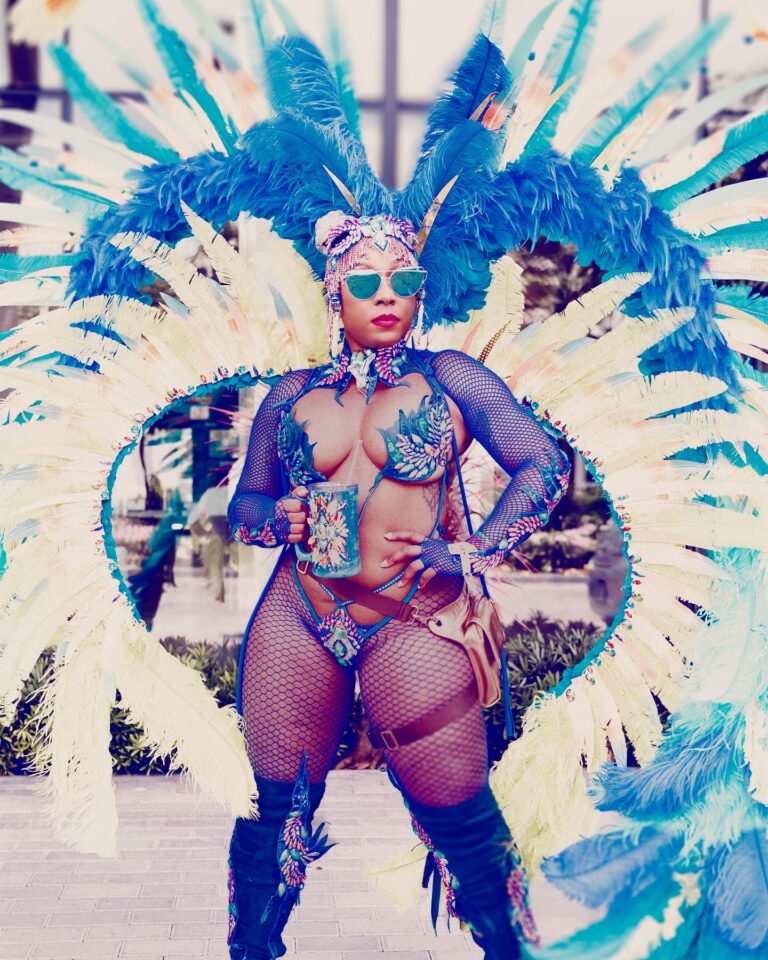 COVID-19 negatively impacted Jamaica's tourism, and mas with no exception.  Having been registered with Xodus in 2019, how they went about things in 2022 left a sour taste in my mouth so much that I thought I would never see Carnival in Jamaica.  
GenXS announced its debut in December 2022.  Having known GenXS'  stateside reputation for several years, they immediately had my attention and ultimately got my coins.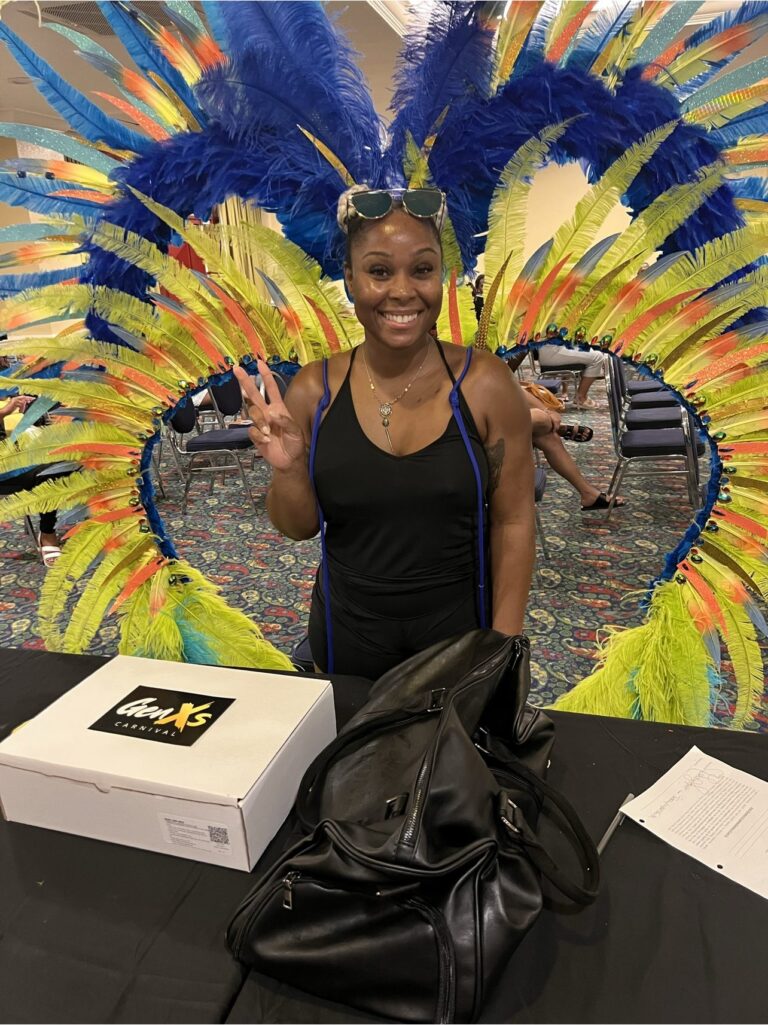 Registration and Distribution
Registration went without hiccups.  I appreciated the efficiency of their customer service via email and phone. They easily accommodated my request to order an additional high-waist panty. 
The costume collection process was seamless. Information was disseminated via social media and email to ensure all masqueraders signed participation waivers and understood the parade route and distribution dates/times.  When I arrived, I was checked in at a desk, directed to a separate room with ample chairs, and waited until my name was called. I got ample time to review all the pieces for my costume before I signed anything.  The rest of my crew were also overall pleased with the quality of the body wear.  I was out of distribution within 20 minutes.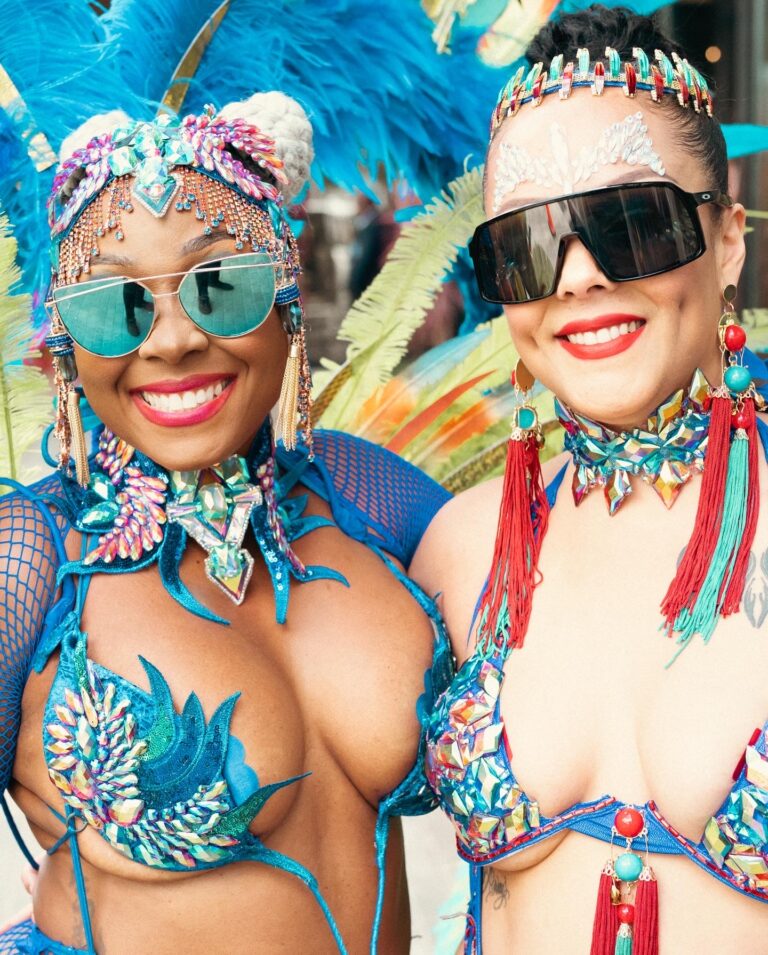 As a curvy girl, I knew this costume had to be modified for comfort. And so, I tried everything on and made all the necessary adjustments at the hotel.  Luminous Lagoon frontline was a costume with fishnets sewn into the panty.  The appliqué was glued onto the fishnets, which allowed no stretch.  For fear of falling lady bits, I removed the appliqué on the fishnets and placed them on my boots.  The production on the panty was a bit confusing, and I later discovered extra unnecessary straps that I cut off.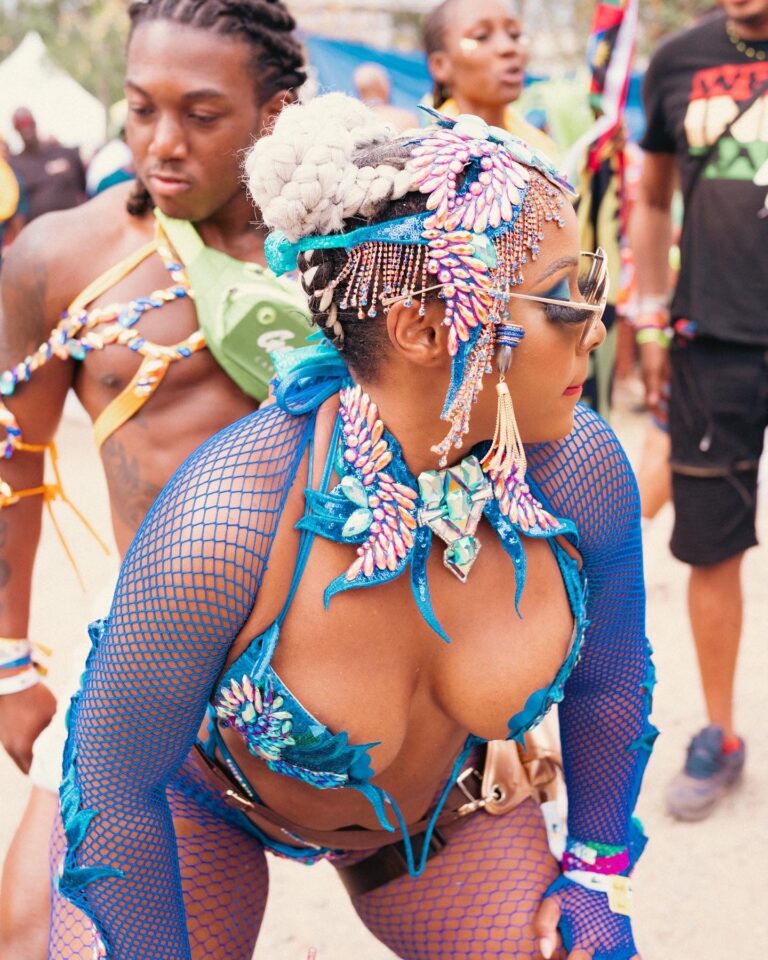 On the road, GenXS was a VIBE.  The lunch served at the rest stop was filling, and there were plenty of places to rest with shade provided.  A DJ played tunes while we rested before returning to the road.  The only downside was the initial confusion inside the rest area, trying to figure out what was where.  While back on the road, I was surprised to hear mostly Soca, as I expected to chip Reggae and Dancehall. No complaints, though! But Dancehall REALLY elevated the vibe whenever it was played. I learned that my listening experience could have been impacted by the truck I was following. The drinks truck was not too high, and It was easy to be served at my short stature.  My biggest issue with the road experience was the speed of the moving trucks. For the most part, we are forced to chip quickly with little time to set ourselves up for a good "wuk up" or to dance with others.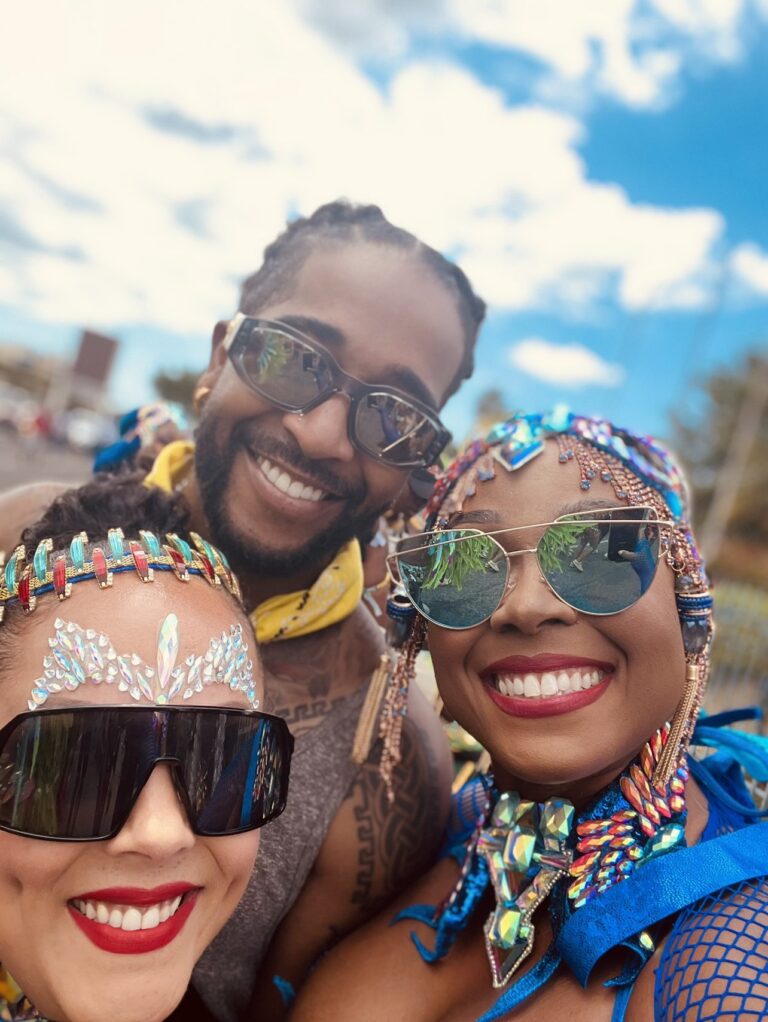 GenXS and Ebony Magazine hosted a star-studded cast of masqueraders on the road with us.  I took pictures with Omarion and was hoping to run into SupaCent.  Winnie Harlow also came and showed out.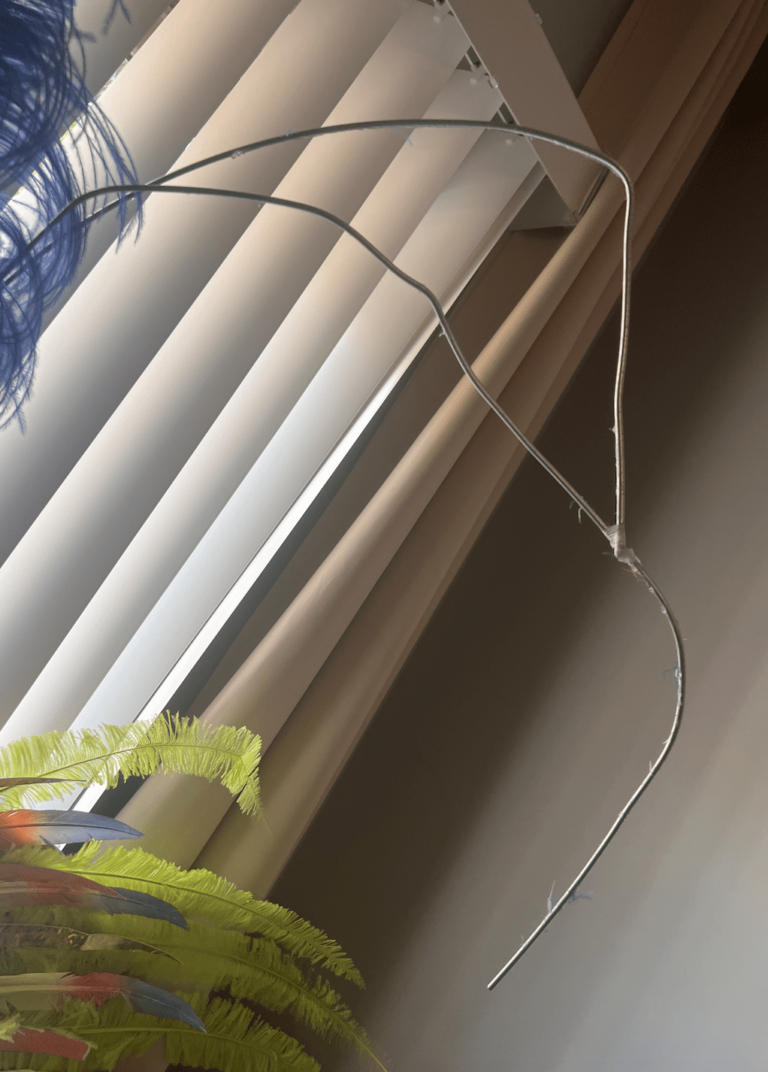 I couldn't shake what I was feeling with my backpack, and something told me not to get on the road with it.   I wasn't sure what the issue was until I bought it home.  I am no expert in mas production, but I quickly learned why I saw so many broken backpacks alongside the road.  I applaud GenXS Jamaica for closing featherwork registration early. I assumed they wanted ample time to provide quality to the masqueraders that ordered feather backpacks.  
Unfortunately, I unpacked my backpack after I got home and discovered poor wire work.  There was no way the wire foundation could have supported the weight of the featherwork it was placed on.  These backpacks weren't made to last on the road, let alone a trip home.  So naturally, I am very salty about this.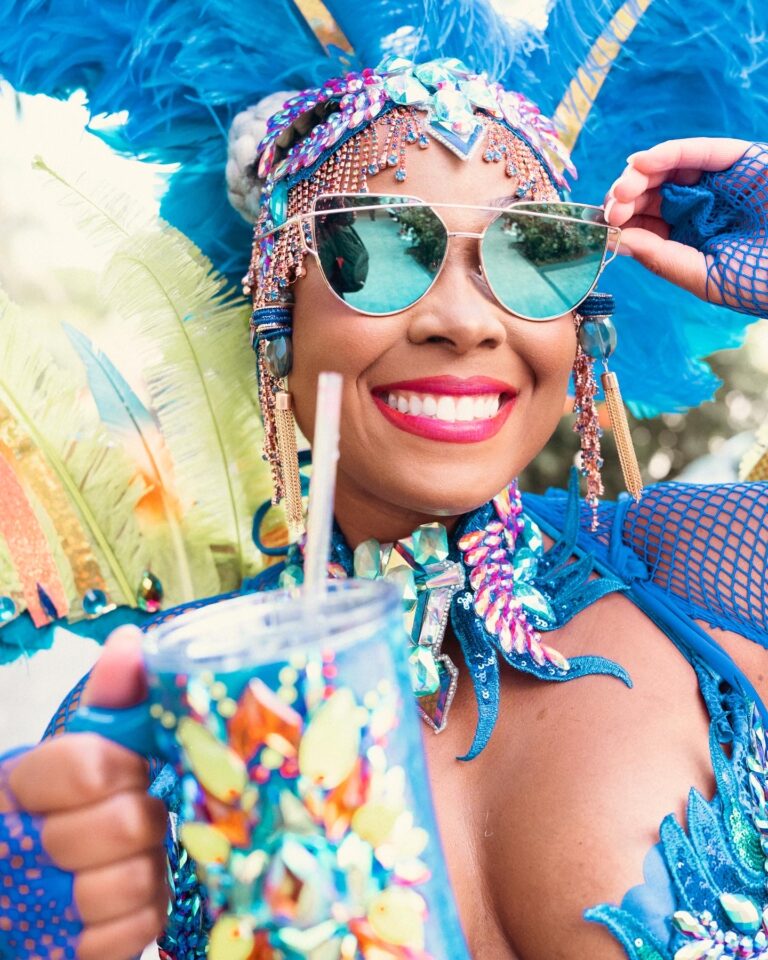 This was my first time at Carnival in Jamaica, and I must admit, I didn't get enough of it or its island country.  I wish I could have stayed longer, but I have a lot on my plate as I transition from the military. Not to mention, I am still recovering from foot surgery. But, trust me, those four days out there were enough.   I intend to return next year and stay longer to enjoy the culture and other tourism activities before heading to Kingston.
GenXS was a time, and despite how angry I am with their backpack production, I will return, but please do better with production on featherwork.
 Kudos for quality customer service and an overall great experience for its debut in Jamaica.
Please slow down the truck next time!
Carnival in Jamaica will easily be one of the most popular carnival events if they stay on par with the quality experience I had on the road.
If you're looking for reliable, professional transportation in Kingston, contact Crown Tours and tell Lorenzo I sent you.